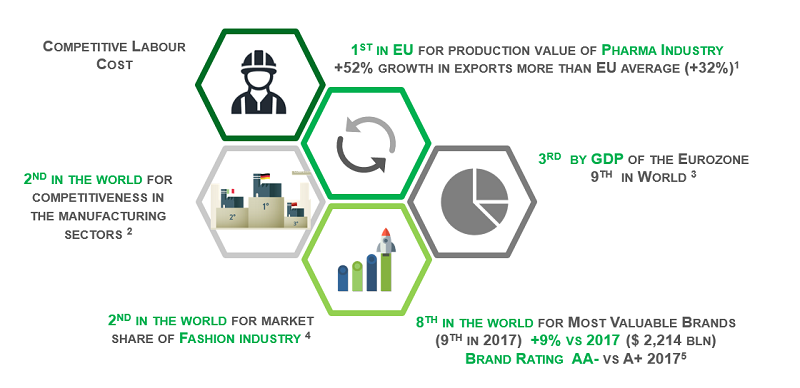 Sources: 1. ITA elaborations on ISTAT data, 2. Fondazione Edison on data from the WTO and UNCTAD/WTO Nation Brands Ranking; 4. Farminustria; 5. Blumine on data UN-Comtrade 
A hourly labor cost below the Eurozone average. This is how Italy was placed at the end of 2017 according to the latest data released by Eurostat. In Italy, the hourly cost for the entire economy, excluding agriculture and public administration, has slightly exceeded 28 euros at the end of last year, compared to 30.3 euros in the Eurozone average and much below levels of the main partners such as Germany (34.1 euros) or France (36 euros).
Confronting Italy with its main competitors one can see that Italy enjoys a more favourable position.