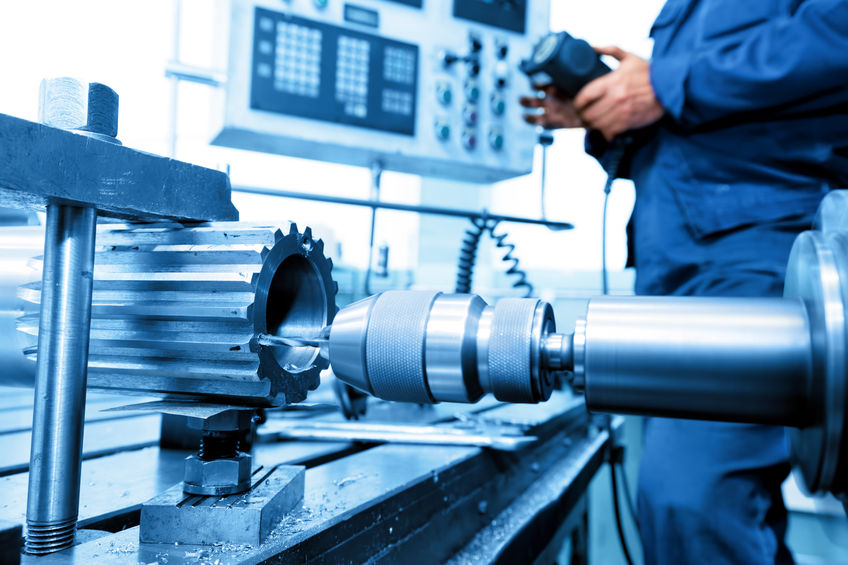 The Machinery & Equipment industry has historically represented a growth engine for the economy of the country. Companies based in Italy have stood out thanks to their ability to innovate, compete at the international level, and gain leadership positions in different industries. Their pursuit of excellence has contributed to the global recognition of the 'Made in Italy' as a brand of high-quality products and services.
The Italian Machinery & Equipment is at the heart of key Italian manufacturing sectors providing cutting-edge and state of art technology.
KEY FIGURES IN MACHINERY & EQUIPMENT INDUSTRY
INDUSTRIAL BASE
Italy hosts more than 18,000 enterprises, ranking 1st among European countries by number of M&E companies. The Italian industry also ranks 2nd in Europe by added value (€ 33 bln), workforce and export value.
EXCELLENCE IN ROBOTICS
Thanks to the Italian excellence in Machinery & Equipment, the country is one of the world leaders in Robotics. According to the latest World Robotics Report, Italy is 2°in Europe and 6° worldwide by annual installation of industrial robots – about 11,100 units.
TALENT POOL
Boasting an excellent academic system thanks to cutting-edge university courses in engineering fields that are offered throughout the country, Italy counts with a wide talent pool of high skilled workers.
Italy, with over 470,000 employees in the Machinery & Equipment industry, ranks 2° in Western Europe by  share of employees dedicated to high tech-intensive activities in manufacturing (18.6%) and agriculture (4.1%), above the EU average.
INNOVATION ECOSYSTEM
R&D EXPERTISE - Italy is among the worldwide leading countries and 1° in the EU by number of scientific citations in multiple Machinery & Equipment-related fields, such as Aerospace Engineering, Computer Networks and Communications, Control and Systems Engineering, Energy Engineering and Power technology, and Industrial and Manufacturing Engineering.
SPECIALISED R&D INSTITUTIONS - Italy boasts an extensive network of leading-edge institutions carrying out world-class R&D activities. The two main public R&D institutions are:
The National Research Council (CNR), the largest public research institution in Italy, is the only one under the Research Ministry performing multidisciplinary activities.

The Italian Institute of Technology (IIT), which consists of 11 centers throughout Italy and 2 outstations in the USA in collaboration with the Massachusetts Institute of Technology and Harvard University.
NATIONAL COMPETENCE CENTERS – 8 specialized hubs, which are the result of public-private partnerships, supporting companies in the adoption of smart technologies, through different services, such as Training, Testing, Technology scouting and Project funding.
Sources: INVITALIA on data Eurostat; SCImago Journal & Country Rank; World Robotics Report 2021