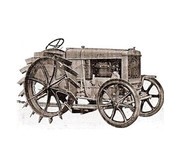 In the framework of promotional activities dedicated to agricultural technologies and mechanization, organised by the Italian Trade Agency in collaboration with FederUnacoma, a delegation of Italian companies will take part to a dedicated workshop with B2B meetings on the 8th of May in Tirana. Onsite visits will follow on the 9th of May.
Federunacoma and participating Italian companies will meet sector operators and institutions from Albania, Bosnia-Herzegovina, Kosovo and the Republic of North Macedonia.
Are you willing to meet the Italian companies? Take part to the Workshop, Subscribe here and choose your partners for b2b meetings.
8 May 2019                                                                                                                                                                                                                                                         
8.30 - Registration
9.00 - Workshop on agricultural mechanization
13.00 – Buffet lunch
14.00 - B2B meetings session
20.00 - Dinner
9 May 2019
Onsite visits for Italian companies