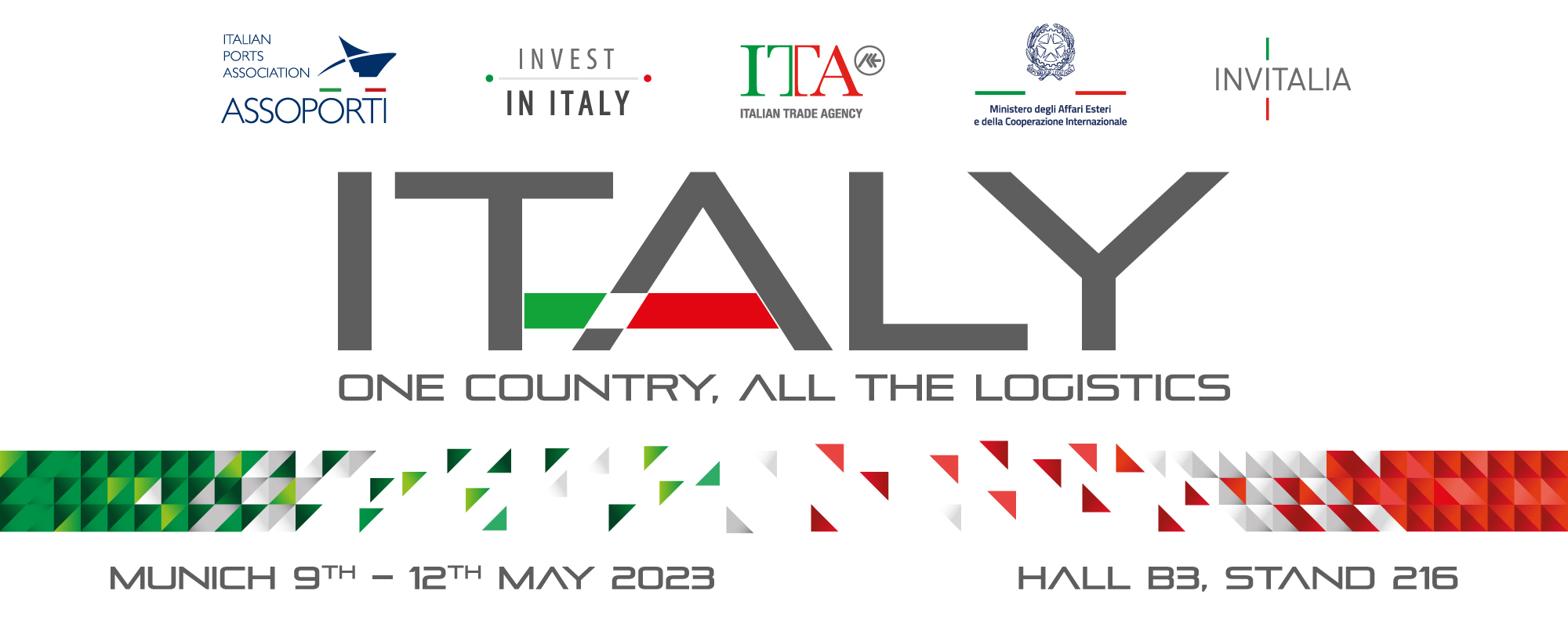 Transport Logistic, to be held from 9 to 12 May 2023 at the Munich Messe, is the leading international trade fair for logistics, mobility, IT and supply chain management, attracting a large number of international visitors at each edition.
The trade fair comprises 10 halls on a total area of around 110,000 square metres of exhibition space. To date, 2.436 exhibitors have registered, of which 158 are Italian. ICE - the Agency for Foreign Promotion and Internationalisation of Italian companies is present with an Info & Investment Desk in hall B3 stand 216. ICE, in cooperation with the association Assoporti and Invitalia, will carry out activities to attract foreign investments to Italy, with a special focus on the Italian offer in the logistics and transport sector.
German companies play a decisive role in the panorama of foreign direct investments in Italy: according to data provided by the Bank of Italy, in 2020 EUR 44.6 billion out of a total of EUR 382.4 billion came from German companies. In fact, Germany is regarded as Italy's leading trading partner, with bilateral trade reaching 168,5 billion euro in 2022.
In 2022, the logistics sector confirmed itself as one of the most attractive asset classes in Italy, with a new record of investments, reaching EUR 3 billion (+5% y/y) and take-up, amounting to 2.8 Mln square metres (sqm). Despite the slowdown in Q4 due to macroeconomic and geopolitical uncertainty, Italy showed greater resilience than other European countries, closing the year with a positive change (+5%).
Finally, the German and Italian markets are closely connected through air flights, important Alpine crossings and port connections. Thanks to the agreement with Hamburger Hafen und Logistik Ag, the operator of the port of Hamburg, the logistics platform of Trieste, opened in 2020, strengthens its role as a key freight logistics hub for the German market, as well as facilitating the integration of logistics and port networks between northern and southern European ports.
The logistics and associated transport infrastructure sector has become increasingly important in the framework of Italy's goals, strategies and economic growth in general, and is also one of the main sectors for attracting foreign investments.
Have a look at our offer here!