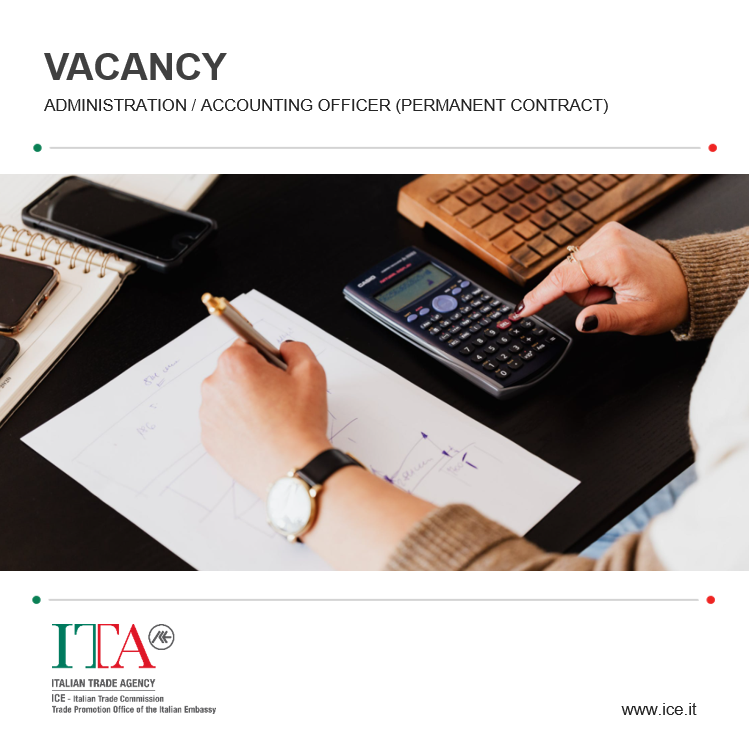 ICE-Agency Kuala Lumpur is seeking for an Administration / Accounting Officer based on a permanent contract. He/She will work closely with the Trade Commissioner, handling the Kuala Lumpur office's all finance / accounts-related and human-resource matters. Interested candidates, please fill in the job application form (link) and refer to the following link on how to apply:
Job Description and Application Guidelines
Submission deadline: 07th May 2021.