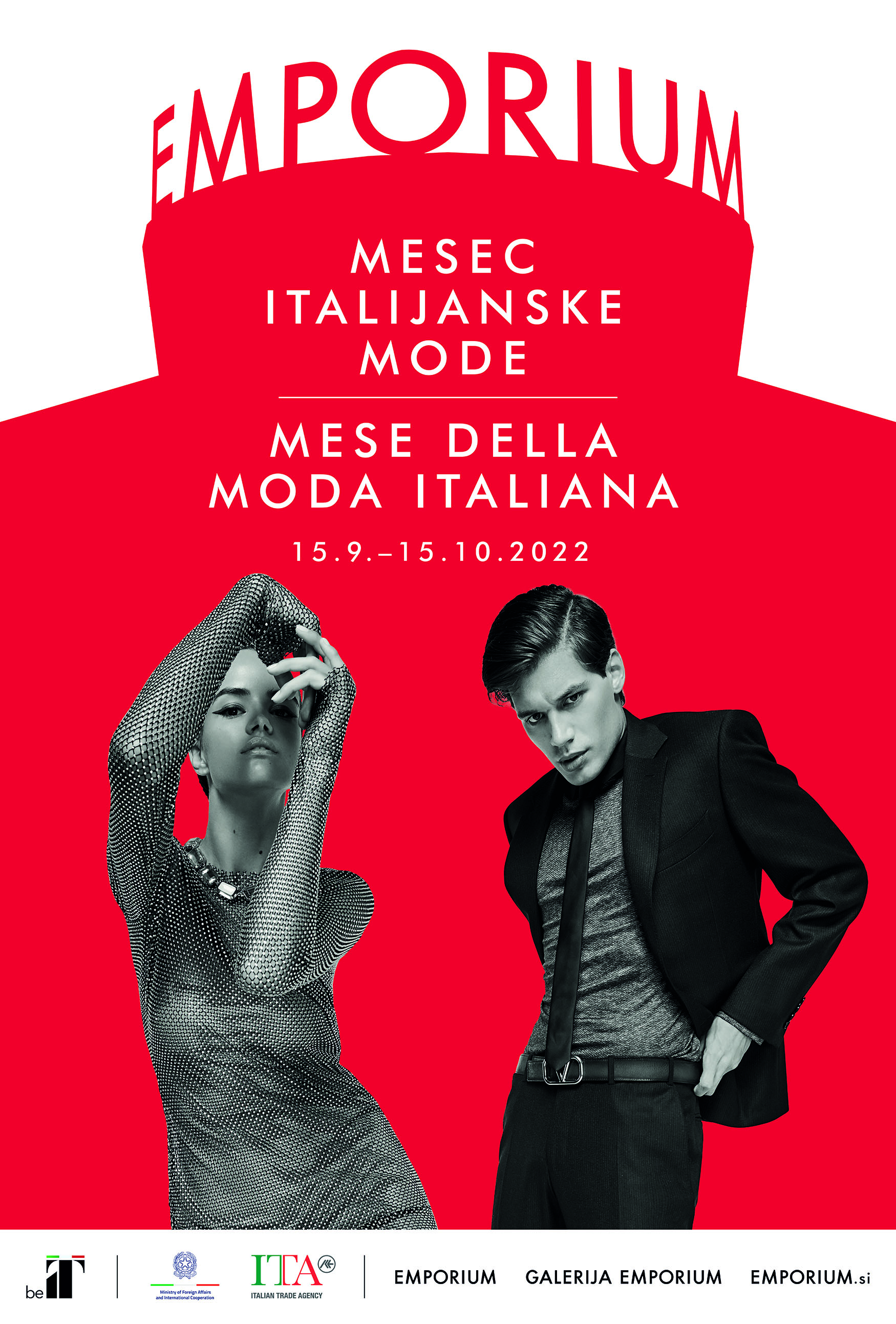 After the great success in 2021, the 2nd edition of the "Month of Italian Fashion" inaugurated in Ljubljana on 15 September. More than fifty Italian brands - between historical and companies for the first time on the Slovenian market - present their new autumn / winter collections with a special focus on the young public in the two iconic stores of the Slovenian capital, Galerija Emporium and Emporium. Millennials and Generation Z are in fact the target of the 2nd Made in Italy fashion promotion project, the result of a collaboration agreement between the ICE Agency Office in Ljubljana and the Slovenian retailer Magistrat International. 
The project, financed by the Ministry of Foreign Affairs and International Cooperation, promotes the entire supply chain from clothing to footwear and leather accessories through an articulated series of events, following the guidelines of the Italian institutional communication campaign "Italy is simply Extraordinary : BeIT ". 
Despite the problems for the pandemic and more recently for the increase in prices of raw materials and transport, in 2021 Italy was confirmed as the second supplier Country of Slovenia for the fashion sector, with a market share of 17,3%. This year, the data processed for the first five months indicate that all Italian exports to Slovenia had an excellent performance: +40% compared to the first five months of last year. In this context, the Italian fashion sector recorded an increase in exports of 18% over the same period of 2021.
TV Spot
| | |
| --- | --- |
| Month of Italian Fashion - 15 sec | Month of Italian Fashion - 30 sec |
| | |