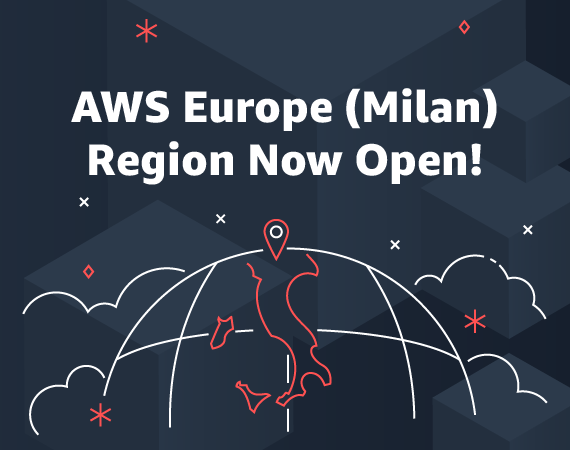 Amazon's latest investment, "inspired by the work [Italians] do with technology" confirms Italy's stature as one of the leading technology economies in Europe and one of the best places to invest. The opening of an AWS Region in Italy is yet another vote of confidence in the long term health and prosperity of the Italian economy and its tech sector. This follows fast on the heels of the Italian expansion of fintech star Revolut.
In 2010 Amazon decided to open in Italy, expanding their presence in Europe. At the time that investment highlighted the importance and potential of the Italian market and confirmed the strength of the Italian logistics supply chain in the to enable Amazon fulfilment. Since then the logistics sector in Italy has continued to expand and to go from strength to strength.
In 2020 Amazon has expanded it's Italian business further through his digital arm Amazon Web Service (AWS) and has launched an AWS Region in Italy, specifically in Milan. This puts Milan and Italy on the same playing field as other major European tech cities.
Just as Amazon's expansion in 2010 signified the beginning of the expansion of the Italian logistics sector, the 2020 expansion of AWS could be seen as an indicator of the future rapid growth of the Italian digital economy. The introduction of an AWS Region will support the innovation, entrepreneurship, and digital transformation.
Peter DeSantis (senior VP of Amazon Web Services) said, "AWS customers in Italy are among the most creative and innovative organizations that we support anywhere in the world, and we are always inspired by the work they do with our technology". Amazon's investment underlines the growth of the digital economy overall in Italy: according to UNCTAD report, Italy ranks within the first 10 economies in the world for e-commerce sales and is the eighth country in the world for Crossborder - B2C sales.
If you are interested in expanding your business in Italy, the FDI London office is your gateway for a soft landing in Italy. We provide free and comprehensive solutions to support your company before, during and after the investment.
Please contact us at fdi.london@ice.it