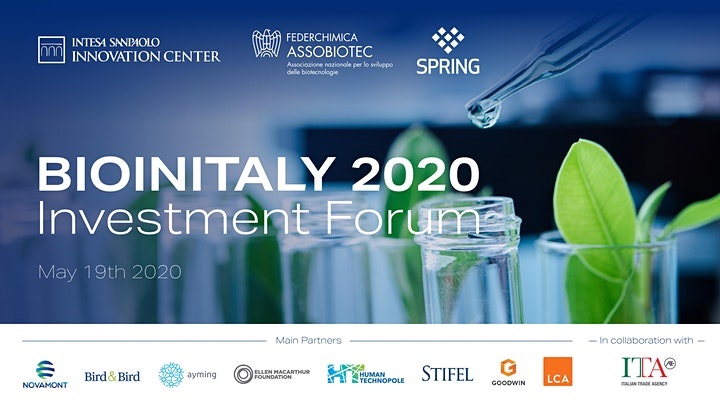 The biotech sector in Italy is growing with over 700 biotech companies, located all across the country, in particular in the centre and north of Italy. The sector is made up of small and medium size with an increasing number of innovative start-ups. The wider Italian pharmaceuticals sector is the largest by revenue in Europe, overtaking Germany in 2019. The biotech sector is booming in Italy with, highly talented teams leading innovative research and commercialising innovation. 
The Bio In Italy Investment Forum, is an annual event at the Bio in Italy trade show. This year, the Investor Arena meeting will take place on 19th of May through digital streaming broadcasted worldwide. Hundreds of Italian companies have been filtered and reviewed by partners Intesa Sanpaolo to have the opportunity to pitch at this event. The companies selected by a panel of coaches and experts will present their projects (from the categories of: Red Biotech & Healthcare and Circular Bioeconomy) to investors, corporations and players of the innovation ecosystem. 
To register for the session on the afternoon of the 19th May follow this link - https://www.eventbrite.com/e/startup-initiative-bioinitaly-investment-forum-2020-tickets-103445444108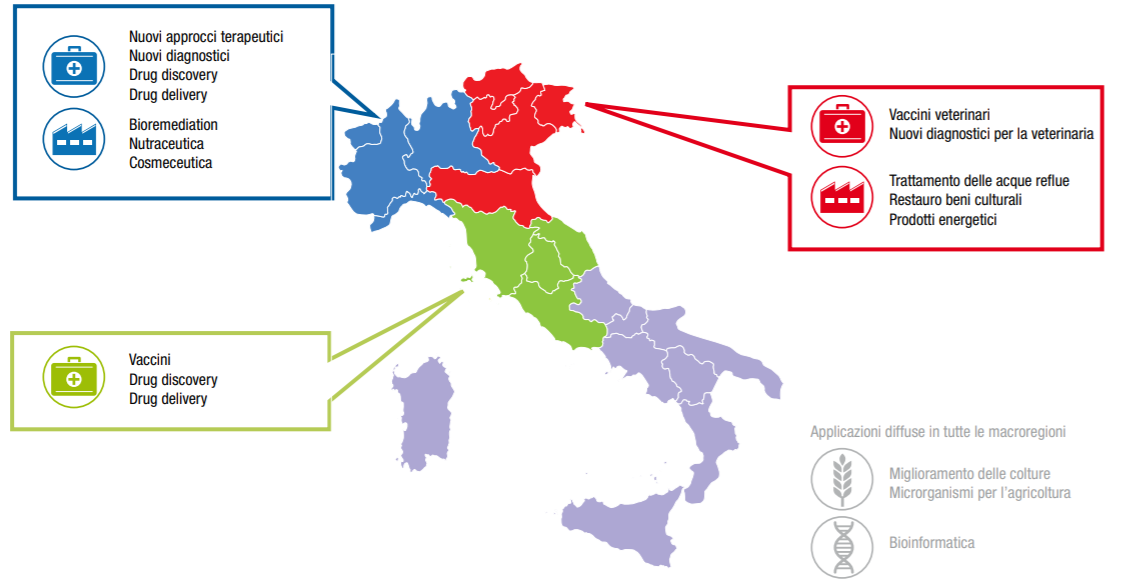 The Italian Biotech Sector
Half of the companies in the biotech sector are operating in life science  which generates 75% of total sector revenues of €12 B, employes 75% of total sector workforce, and is the more innovative subsector registering 91% of the total R&D expenditure. Overall, R&D expenses in biotech are increasing compared to the previous year, expenditure is assessing at € 2B, increasing more than 7% over 2016 and 25% compared to 2014. According to the latest report by Assiobiotech [1], the Italian Biotech trade association there are currently 375 new therapies under development: 131 in the discovery phase, 171 in pre-trial, and 73 in the trial process.
Italy is the second country in Europe by number of PhD in biotech, second only to Luxemburg and ahead other big players as Germany, France and United Kingdom. 
Incentives to Invest in Italy
On top of an a competitive business environment, talented workforce and high quality of life Italy has a wide range of financial incentives for start-ups, R&D, manufacturing and tourism. The Italian Trade Agency would be delighted to share information about incentives and the compelling reasons to invest, research and export from Italy (the 4th largest manufacturing exporter in the world, the largest pharmaceuticals industry in Europe). 
For more information on the sector, incentives or to see a list of the companies pitching please contact fdi.london@ice.it
[1]https://assobiotec.federchimica.it/docs/default-source/biotecnologie/report-2018/2020---bioinitaly-report.pdf?sfvrsn=55644c30_2