Nutkao Srl, founded in 1982 by Giuseppe Braida, produces cocoa and hazelnuts spreads and semi-finished products for the confectionery industry.

The company has grown over the years to become an international leader in the production of spreads in the Private Label sector.

Nutkao Group currently distributes its products to more than 60 countries, half of which are outside the EU.
FROM 100 TO 499 EMPLOYEES
Reference year of turnover:
From 15 to 50 million Euro
PRODUCTION OF OTHER FOOD PRODUCTS
Production of cocoa, chocolate, sweets and sugared confectionery
Contact Information
Business Proposals
CANOVE DI GOVONE CANNOBIO (VB)
No business proposals uploaded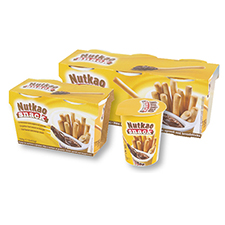 Nutkao Snack: A tasty treat that combines our market leading spread with the crisp taste of breadsticks, in an ?easy on the go? packaging design.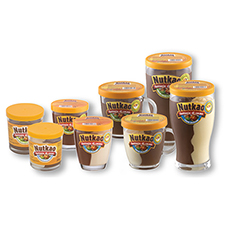 The Collection line brings together our market leading spread in a collectable and unique reusable glass containers.All our spreads are gluten free, RSPO and Kosher certified.NUTKAO Collection line: for everyday use.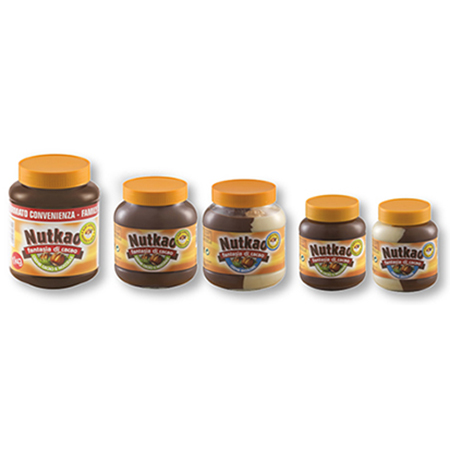 Our line of jar packaged products: we offer a full range of products, from the classic family-size packaging to our best value economical club store size.All our spreads are gluten free, RSPO and Kosher certified.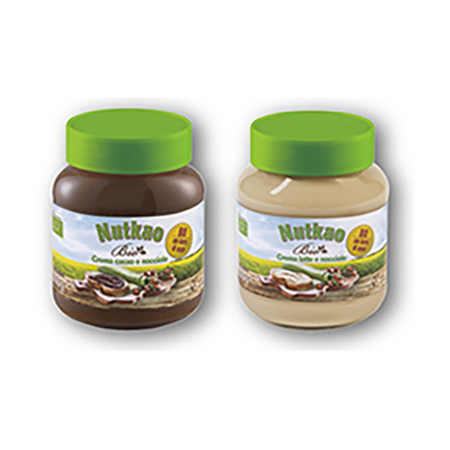 A line of products made with raw materials sourced from controlled and organic certified suppliers utilizing only natural cultivation methods.Always blending quality, innovation and tradition.For Nutkao ORGANIC we refine the best of what nature offers to bring to your table.
The Catering line, dedicated to FOOD SERVICE providers, is a line of spreads and creams in formats designed to satisfy the needs of bakeries, ice cream parlours, hotels, pastry makers, creperies and yogurt shops.All our spreads are gluten free, RSPO and Kosher certified.