EDIL LAME is an Italian Company leader in the production of tilting drum and hydraulic concrete mixers with various capacities, different engines and technical characteristics.
Among our standard product ranges there are: the traditional model EVO, the silenced model BX and the model BF, a particular towable machine suitable for road transportation.
Within the hydraulic concrete-mixer series we have the tilting drum mixer AMIS model and the reversing drum mixer PENTA, suitable for professional usage but at the same time very easy to operate, sturdy and easy to carry.
Our concrete mixers are available with various capacity starting from 190 lts to 1500 lts.
between 0.5 and 2.5 million Euro
Reference year of turnover:
From 750.000 to 2.5 million Euro
MANUFACTURING OF OTHER MACHINERY FOR GENERAL USE
Manufacturing of other machinery for mines, quarries and building sites (including parts and accessories)
Edil Lame_Construction and testing of a Penta
EDIL LAME_Reversing Drum Mixer 500Lt
EDIL LAME_AMIS 500Lt Three-Phase Electric Mixer
EDIL LAME_BIG 5 SHOW DUBAI 2013
Contact Information
Business Proposals
BARBERINO TAVARNELLE (FI)
No business proposals uploaded
AMIS_Hydraulic concrete mixer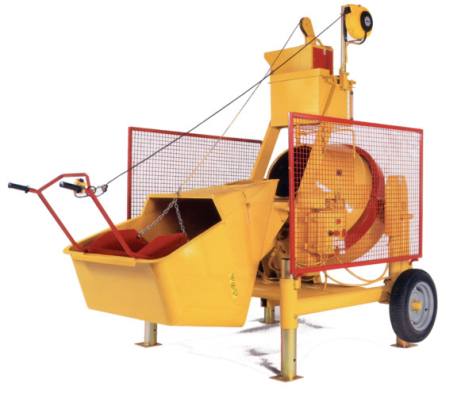 The AMIS family, the traditional hydraulic tilting drum concrete mixer represents the evolution of the traditional drum concrete mixer, suitable for all types of mix but equipped with electric hydraulic mechanisms to simplify the work of the user and increase the hourly production of mortar.
PENTA_Reversing drum cement mixer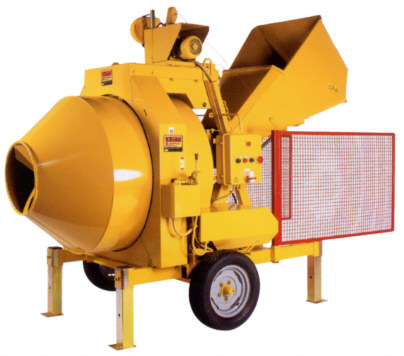 The PENTA family of mixers with inverse drum rotation is particularly indicated for concretes or mixes with large diameter inert content, enabling large quantities of mortar to be produced quickly.
Indicated for large and medium-sized building sites, particularly sturdy and very simple to use, these mixers are well-known throughout the world.
EVO_Tilting drum concrete mixer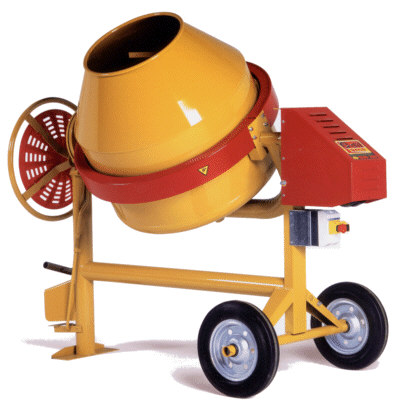 EVO concrete mixer series are the classic machines for building sites, indispensable tools for all construction companies, available in various load capacities and suitable for all working requirements, even the most demanding. They are the best compromise between medium capacity machines and high professional ones.
EVO BG_High end cement mixers (Extra CEE markets)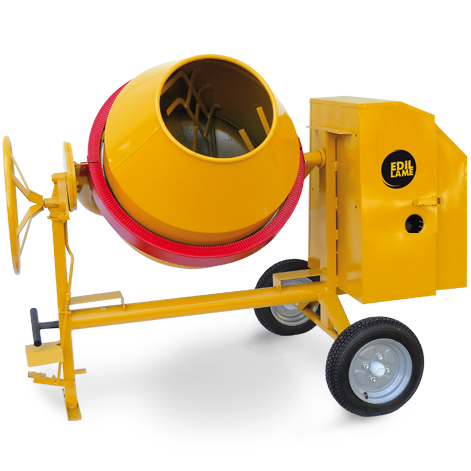 The EVO BG concrete mixer series are equipped with a large-size cabin, enabling a wide range of commercially available internal combustion and Diesel engines to be installed. It is ideal for all kinds of building sites and restructuring work where a simple, reliable, sturdy and long-lasting machine is required.
These machines are essentially built for non-CEE markets.
EVO BF_Towable concrete mixer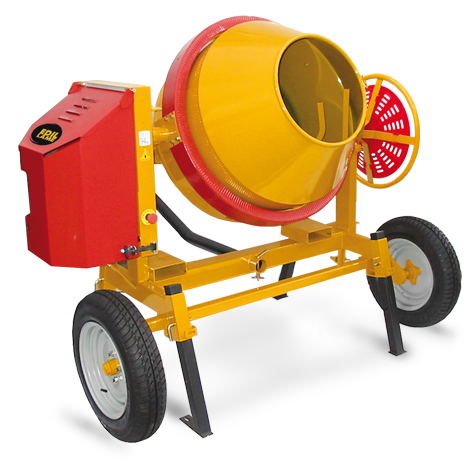 The BF concrete mixer is the classic sturdy and reliable professional machine, built with a traditional cast iron crown and pinion gear transmission. It is ideal for all kinds of building sites and restructuring work where a simple, reliable, sturdy and long-lasting machine is required.
It is fitted with a special chassis with sprung axle and pneumatic wheels, with wheel hub, enabling them to be towed using the drawbar by any means both on building sites and, in some European Community countries, also on roads.
This model can also be fitted not only with an electric motor but also with an internal combustion or Diesel engine, housed in an appropriate ventilated cabin.