For six generations and more than 150 years has been producing chocolate. Also passing down sweets, nougats from Modica and Sicily tradition - mostly of Arab or Spanish origin. In 2008, it was included in the list of the 100 Italian excellences by Eurispes.
between 0.5 and 2.5 million Euro
Reference year of turnover:
Production of cocoa, chocolate, sweets and sugared confectionery
Contact Information
Business Proposals
ANTICA DOLCERIA BONAJUTO S.R.L.
No business proposals uploaded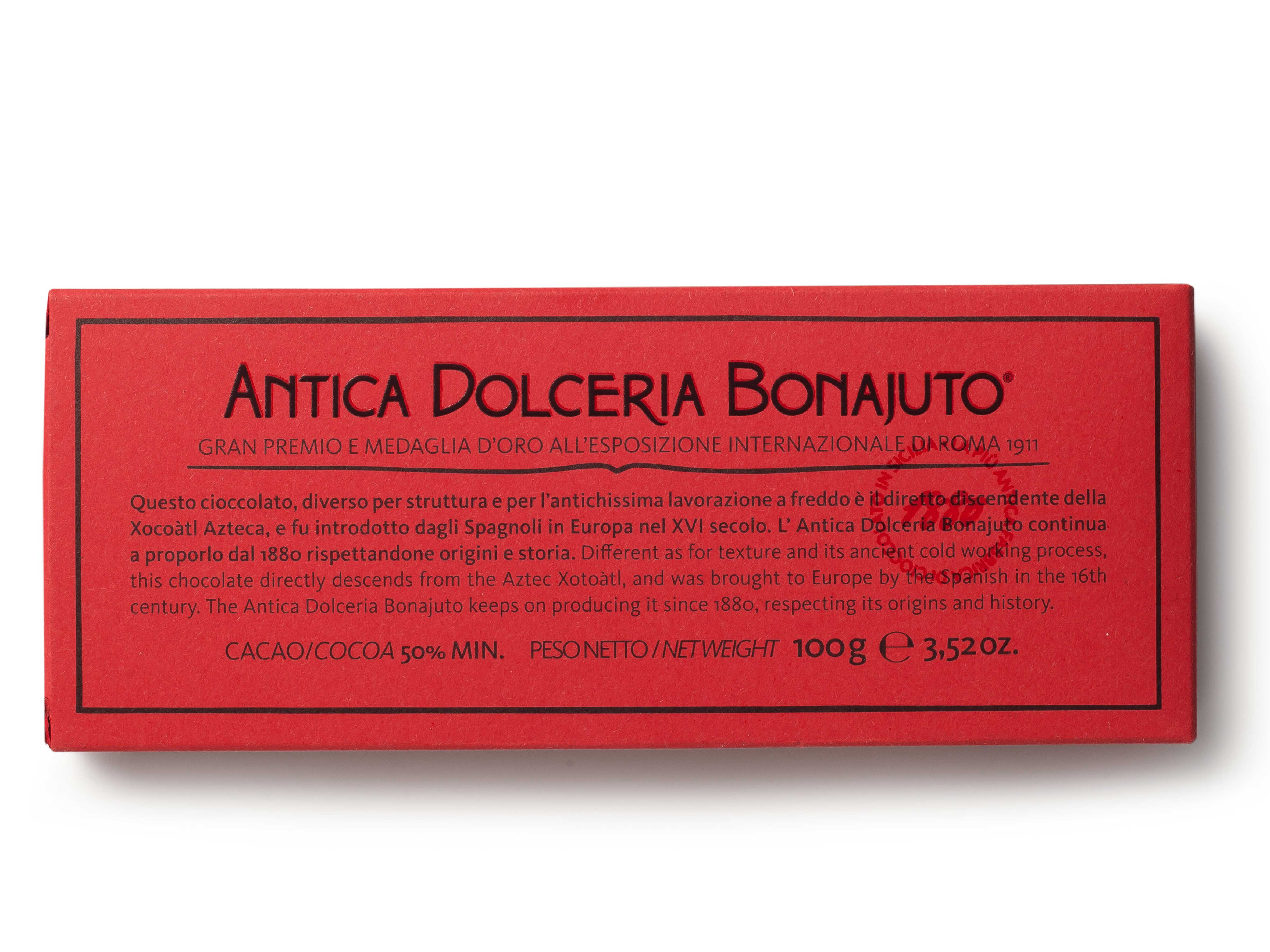 Available in the traditional 100g format, Cinnamon and Vanilla chocolate bars were the first two products made by Antica Dolceria Bonajuto. The flavour and aroma of cinnamon combines majestically with the cocoa. Just like Vanilla, the Cinnamon version is one of the sweetest chocolate bars in the range and still comes in the original red packaging of days gone by.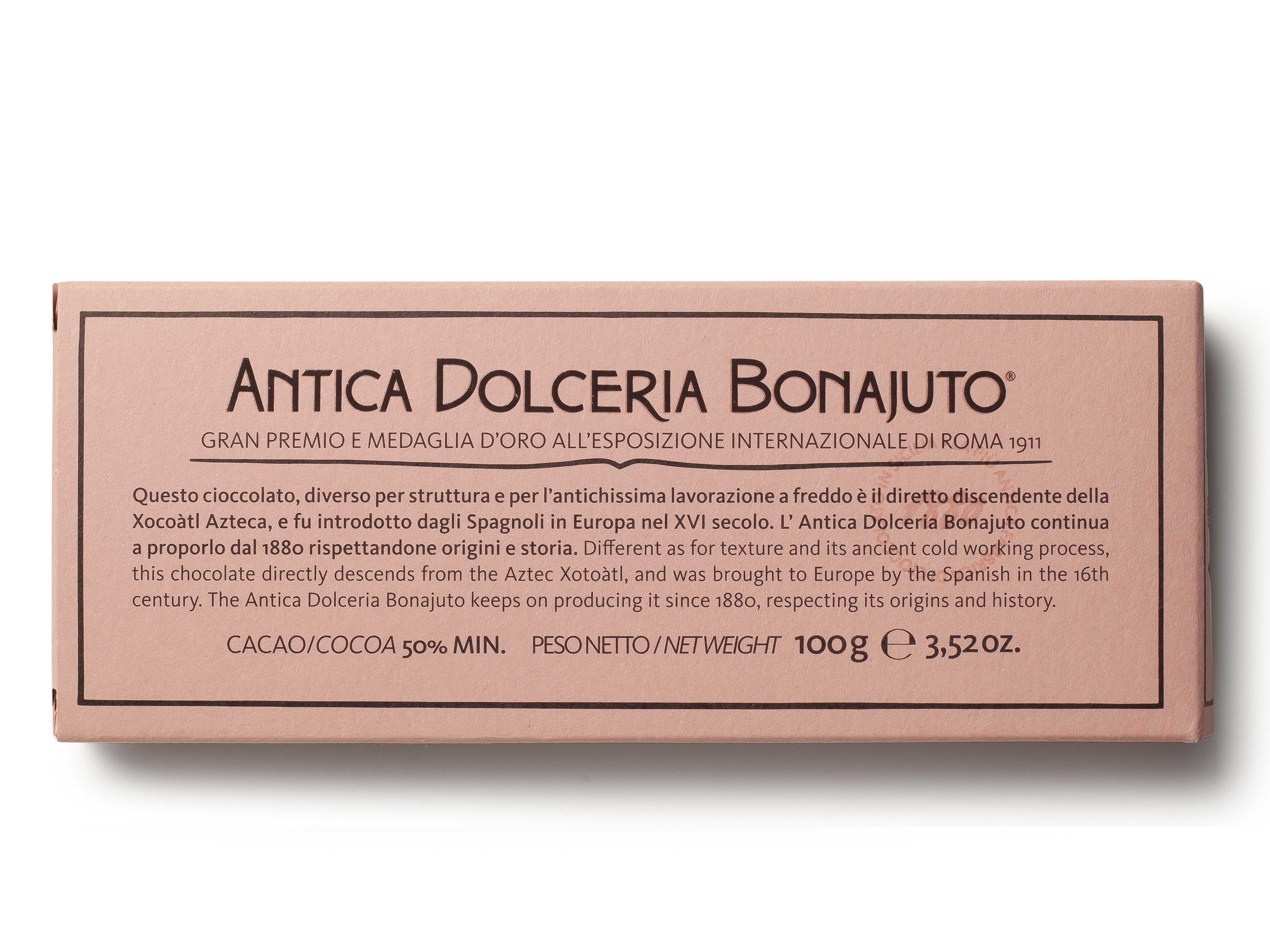 Just like Cinnamon, Vanilla comes in the traditional 100g format and was one of the first two products created by the historic Antica Dolceria Bonajuto. One of the sweetest chocolates in the range, this variety is particularly loved by children. Comes in the original, antique, pink packaging.