Colle Sereno Winery was founded in 1975 in Petrella Tifernina (CB) from an idea of Dr. Mogavero and soon proposed itself as a pioneer in the cultivation of vines and in the introduction of varieties – such as Falanghina – at that time not considered indigenous of the Molise hinterland.
The company nowadays owns approximately 80 hectares, of which all of them have been awarded the Biological production certification. Tintilia, Falanghina, Montepulciano, Pinot Grigio, Cabernet Sauvignon, Pinot Nero, Merlot, Chardonnay, Aglianico are the protagonists of this entrepreneurial venture that has just been renewed by treasuring precious decades of previous experience to which the firm is constantly looking with far-sightedness.
The distribution of the company's production lots involves the division of the areas into three macro-zones: Mirabello Sannitico (the smallest one, which with its almost 600 meters above the sea level is exclusively dedicated to Tintilia ), Petrella Tifernina (400 meters above sea level, benefits of a unique micro-climate with its downhill slopes on the Biferno River) and Campomarino (a few meters above sea level, ideal for varieties that enhance with the help of sea breezes and sandy soils).
between 5 and 15 million Euro
Reference year of turnover:
Cultivation of oily fruit
Production of wine from grapes
Production of sparkling wine and other special wine
WHOLESALE TRADE (EXCLUDING MOTOR VEHICLE AND MOTORCYCLE TRADE)
Wholesale trade of other non-specialist food products, drinks and tobacco
RETAIL TRADE (EXCLUDING MOTOR VEHICLE AND MOTORCYCLE TRADE)
Retail trade of non-specialist activities mainly with food and drink products
Retail trade of drinks in specialist activities
Retail trade of other food products in specialist activities nec
Contact Information
Business Proposals
AZIENDA AGRICOLA COLLE SERENO SRL
No business proposals uploaded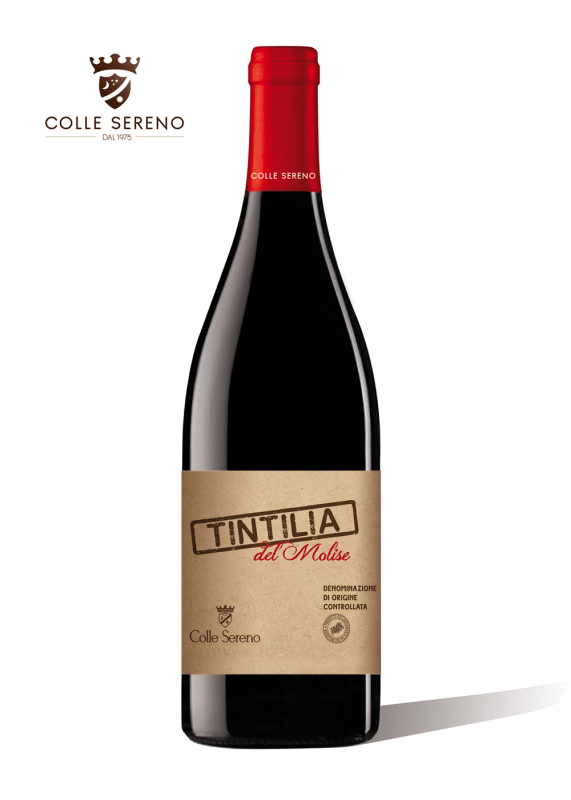 Intense and complex, red pulp fruit, black cherry in spirit, prunes. Notes of licorice, vanilla, cloves, red rose