OUR STORY BEGINS IN A DISTANT YESTERDAY.
AN INTERLACEMENT OF LOVE, COURAGE, WILLINGNESS OF AFFIRMATION IN A WIDER REALITY.
THE YOUNG MARCELLO, A CLEAN FACE, A PERSUASIVE SMILE, CROSSES THE NATIONAL BORDERS AND, ARMED WITH COURAGE, WITH A BRIEFCASE FULL OF DREAMS FLIES OVERSEAS TO ASIAN COUNTRIES. WITH A COMPLETE SAMPLE OF ITEMS, PRODUCTS AND ACCESSORIES CONCERNING THE FOOTWEAR INDUSTRY, COMES IN CONTACT WITH MANY CUSTOMERS.
IT WAS THE 1980'S AND THE COMPANY ZANI MARCELLO SRL OPENED NEW MARKETS ALSO IN NORTH/SOUTH AMERICA CANADA AND INDIA.
HE ESTABLISHES A RELATIONSHIP NOT ONLY COMMERCIAL BUT ALSO OF FRIENDSHIP, COLLABORATION AND ASSISTANCE WITH CUSTOMERS BY MAKING AVAILABLE TO THEM HIS KNOW HOW IN THE PRODUCTION OF HEELS AND IN THE USE OF THE MATERIAL, RESULT OF HIS INVECTIVE AND WORKING KNOWLEDGE
HE OBTAINES THE WORLDWIDE EXCLUSIVITY
OF IT THAT IS ECOLOGICAL, INNOVATIVE AND AFFORDABLE. IT IS REQUIRED NOT ONLY ABROAD BUT ALSO IN ITALY.
IN EUROPE HE STARTS AND SETS UP A SALES NETWORK OF LEATHER FOR SEVERAL PURPOSES BY INVOLVING "L'ALTA MODA" (HAUTE COUTURE.) TOO.
OVER TIME NEW TECHNOLOGICAL PRODUCT ENTER THE MARKET. FASHION CHANGES TASTE.

IT'S TIME TO DIVERSIFY.
WITH THE ARRIVAL OF THE NEW MILLENNIUM SABRINA REPLACED HER FATHER IN THE MANAGEMENT OF THE COMPANY EQUIPPED BY THE SAME FIGHTING SPIRIT AND EXPERIENCE IN THIS FIELD.
HER GREATEST DESIRE IS TO RE-ENGAGE DIRECTLY ON THE FASHION STAGE.
THE BOOST COMES FROM THE STRENGTH OF LOVE BY A CLOSE COOPERATION WITH THOSE WHO SUPPORT HER IN THE SEARCH OF MATERIALS AND IN THIS NEW ADVENTURE.
HER TASTE FOR BEAUTIFUL THINGS, RESPECT FOR NATURE, ATTACHMENT TO HER ROOTS, ARE HER GUIDELINES.
AWARE OF THE CHANGES, ATTENTIVE TO THE NEW FASHION TRENDS, BUT REMAINING TRUE TO TRADITION, SHE CREATE A NEW COLLECTION OF SHOES FOR MAN,WOMEN AND ONE DEDICATED TO YOUNG PEOPLE.
THE COLLECTIONS ARE INSPIRED BY ITALIAN ELEGANCE AND ARE THE RESULT OF AN ACCURATE SELECTION OF ECOLOGICAL MATERIALS, SPECIAL LEATHERS, CHROMATIC SHADES COMBINED WITH TASTE AND IMAGINATION.
THE WORK IS BASED' ON "FATTO A MANO" AS THE OLD CRAFTSMEN DID BUT WITH A TOUCH OF MODERNITY THAT MAKES IT SPECIAL AND UNIQUE.
THE YOUNG COLLECTION HAS A MORE SPORTY BUT COMFORTABLE TREND. ITS STYLE INTERPRETS THE DESIRE OF YOUNG PEOPLE WHO WANT TO BE FREE IN SHOWING THEIR OWN PERSONALITY, THEIR OWN TASTE IN DRESSING AND THEIR OWN STYLE TO OTHERS.
IT'S WITH HER SMILE, HER KINDNESS IN THE RELATIONSHIP WITH THE CLIENTS WITH THE INTENTION OF A NON-STOP IMPROVEMENT THAT THE Sabrina Zani collection BORNS.
ONE COLLECTION THAT REACHES THE HEART.
between 0.5 and 2.5 million Euro
Reference year of turnover:
From 250.000 to 750.000 Euro
Preparation and tanning of leather; preparation and dyeing of fur
Manufacturing of footwear
Wholesale trade of footwear and accessories
Wholesale trade of other intermediary products nec
Contact Information
Business Proposals
No business proposals uploaded
Art. Sabcri 119.2 Elegant handmade classic man Shoes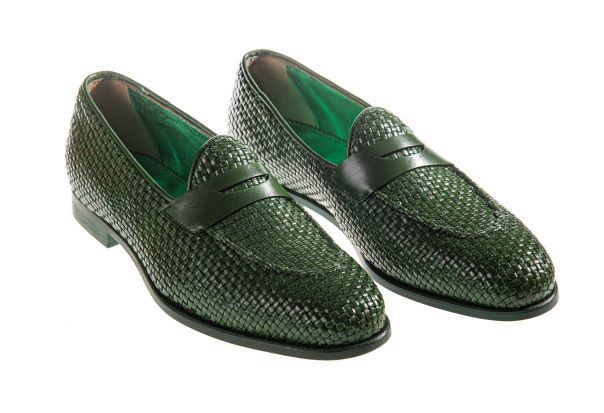 Handcrafted man shoes in handmade braided 3 mm leather. Lining in laminated nappa leather. Outsole stitched to the upper in "opanka" system
Art. Sabcri 101 Elegant man shoes sneakers look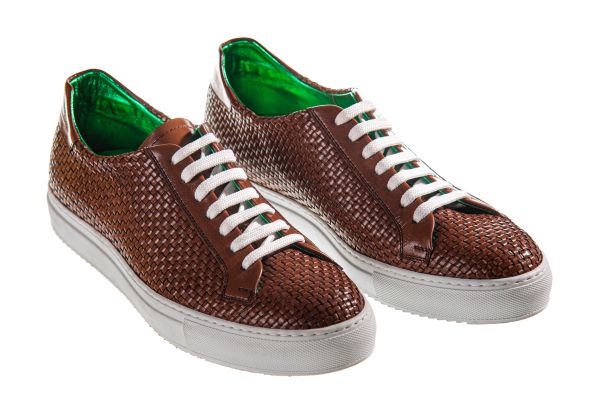 Elegant man sneakers in hand made braided 3 mm leather. Lining in laminated nappa leather
Art. Sabcri 111 Elegant handmade classic man shoes
Handcrafted man shoes with laces in hand made brushed cow leather. Lining in laminated nappa leather. Outsole stitched to the upper in "opanka" system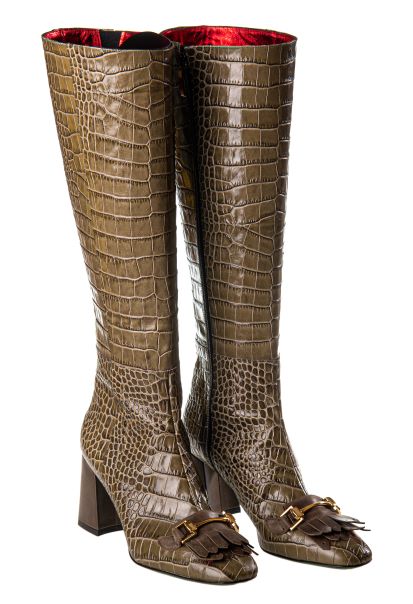 Elegant classic ladies boots in croco printed cow leather. Lining and outsole in leather
Art. Sable 1009 hand made Elegant tronchetto for lady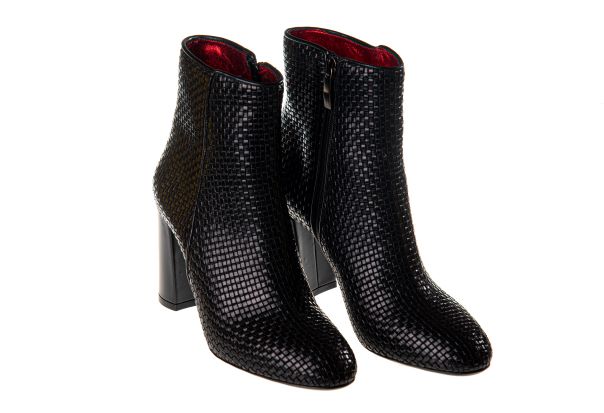 Elegant handcrafted "tronchetto" for ladies in handmade brushed 3 mm leather. Lining and outsole in leather