The Barranca organic farm sits in the Jonic hills along the "Riviera dei Gelsomini", or Jasmine Coast, in the township of Siderno, Reggio Calabria. It lies 100 metres above sea level and spans three different locations: Badessa, Lucis Romano and Zammariti. Its mild climate and geographical position are particularly favourable for growing the best olives, thus producing an organic olive oil of the highest quality.
Reference year of turnover:
AGRICULTURAL CULTIVATION AND PRODUCTION OF ANIMAL PRODUCTS, HUNTING AND RELATED SERVICES
Cultivation of citrus fruit
Cultivation of oily fruit
PRODUCTION OF VEGETABLE AND ANIMAL OIL AND FAT
Production of oil and fat
Production of olive oil mainly not own production
Packaging and boxing of food items
Contact Information
Business Proposals
AZIENDA AGRICOLA BARRANCA DI BARRANCA DOMENICO
No business proposals uploaded
La Badessa organic extra virgin olive oil monocultivar carolea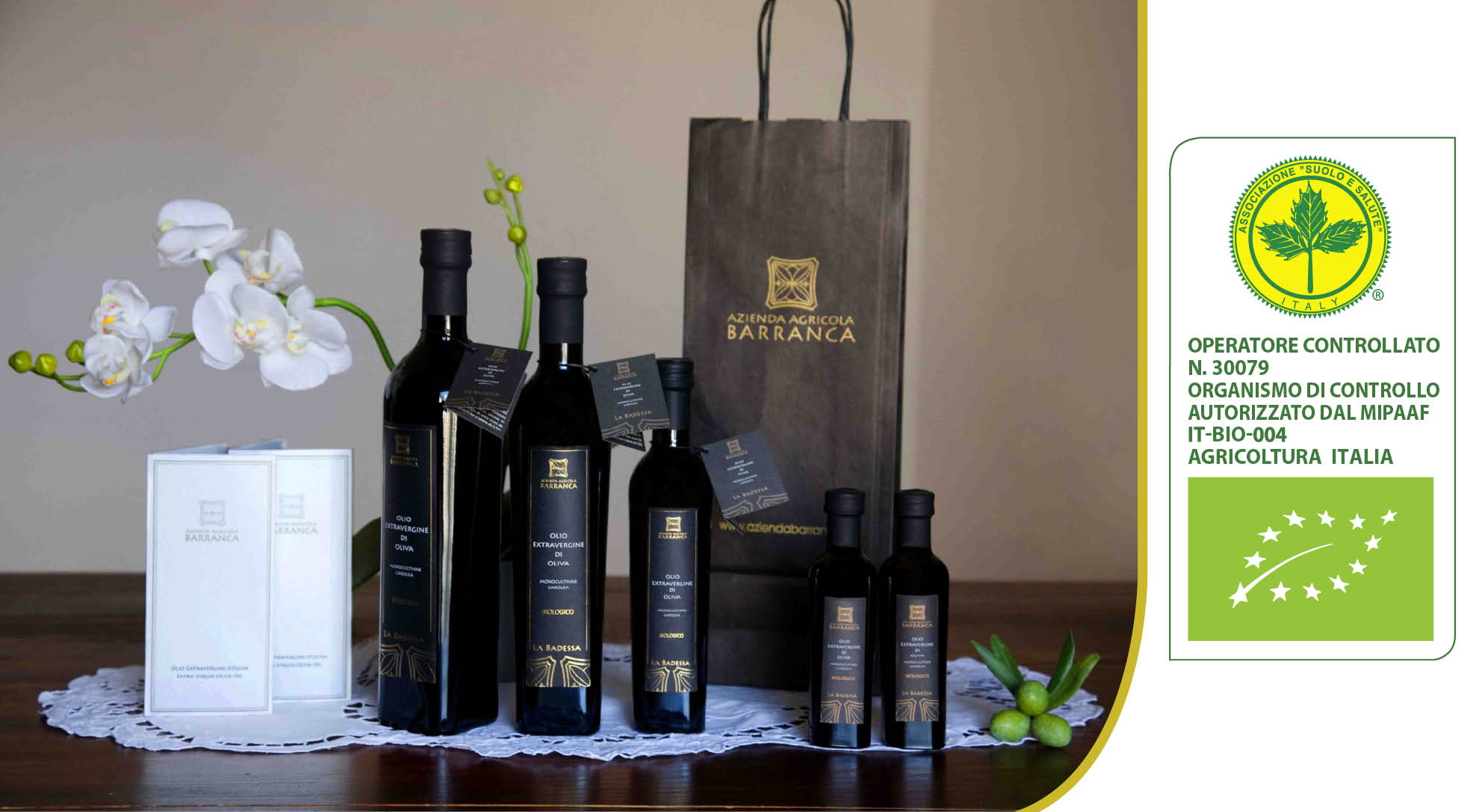 La Badessa's single crop extra virgin olive oil comes exclusively from the cold-pressing of selected olives of the Carolea variety, produced on the Barranca organic farm.Olives are hand picked in the period of low maturity so as to preserve higher quantity of aromas and natural antioxidants, then, they are pressed in our mill within next eight hours; the very short time period between picking and pressing allows fruits to preserve their own freshness and integrity.