Tartufi Alfonso Fortunati's goal has always been and still is quality and high selection of raw materials both using traditional artisan methods and advanced technological procedures.
The work of the company's highly skilled staff and the support of modern technologies are the perfect combination which give, as final results, the best balance for products which can still be considered artisanal, although the company continuously invests in study, analysis and technology.
We are BRC + IFS + HALAL – KOSHER certified.

Tartufi Alfonso Fortunati exports worldwide top quality fresh truffles and truffle-based products such as sauces and condiments which are 100% MADE IN ITALY .
between 2.5 and 5 million Euro
Reference year of turnover:
From 2.5 to 5 million Euro
PROCESSING AND PRESERVATION OF FRUIT AND VEGETABLES
Other processing and preservation of fruit and vegetables
Production of seasoning and spices
Production of other food products nec
Retail trade of activities specialising in fruit and vegetables
Contact Information
Business Proposals
TARTUFI FORTUNATI ALFONSO Di Fortunati Danilo
Via Filippo da Campello 24
Campello sul Clitunno (PG)
No business proposals uploaded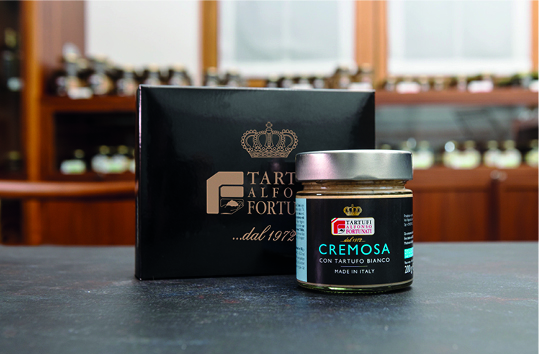 Small packging gift with Cremosa (withe truffle and parmesan cheese) 200g or similar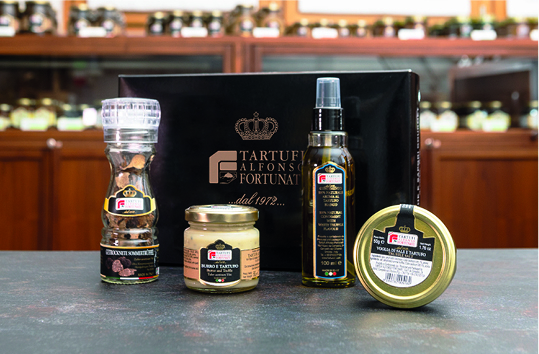 Medium packaging gift with:
- Truffle salt 50 g
- Butter and truffle 80 g
- Summer truffle dried slice 10 g
- White truffle natural dressing in extra virgin olive oil 100 ml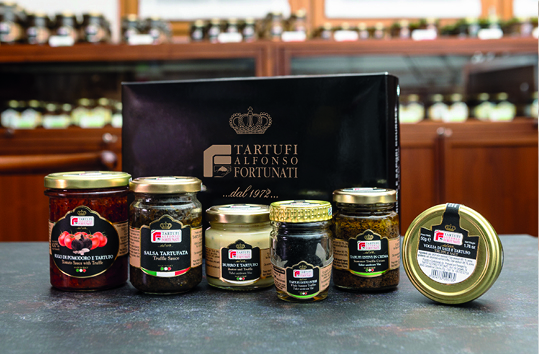 Big packaging gift with:
- Truffle salt 50 g
- Butter and truffle 80 g
- Summer truffle dried slice 10 g
- Summer truffle paté 90 g
- Whole summer truffle 50 g
- Tomato sauce and summer truffle 180 g