BRUCLE is a Italian brand of handcrafted fashion accessories founded on the values of quality, elegance and contemporary artisanship.
BRUCLE's accessories are entirely designed and handmade in Italy in order for our products to be 100% Made in Italy.
Since 2002, the style and quality of BRUCLE have been recognizable for its beautiful and functional products that combine experience and tradition with the reliance on innovative technologies for the processing of leather and fabrics that respect the environment.
We see each of our designs like a jewel: a unique piece of craftmanship made with passion and the uttermost attention to detail.
Our attention to the individual needs of each customer shows in our ability to customize products with the aim of always offering new ways of experiencing the accessory.
BRUCLE targets the international B2C and B2B markets through online shopping channels and a sales network.
between 0.5 and 2.5 million Euro
Reference year of turnover:
MANUFACTURE OF CLOTHING ITEMS (EXCLUDING FUR CLOTHING)
Manufacturing of travel items, bags and similar, leather and saddlery items
Wholesale trade of textile products
Wholesale trade of clothing and footwear
Wholesale trade of clothing and accessories
Contact Information
Business Proposals
No business proposals uploaded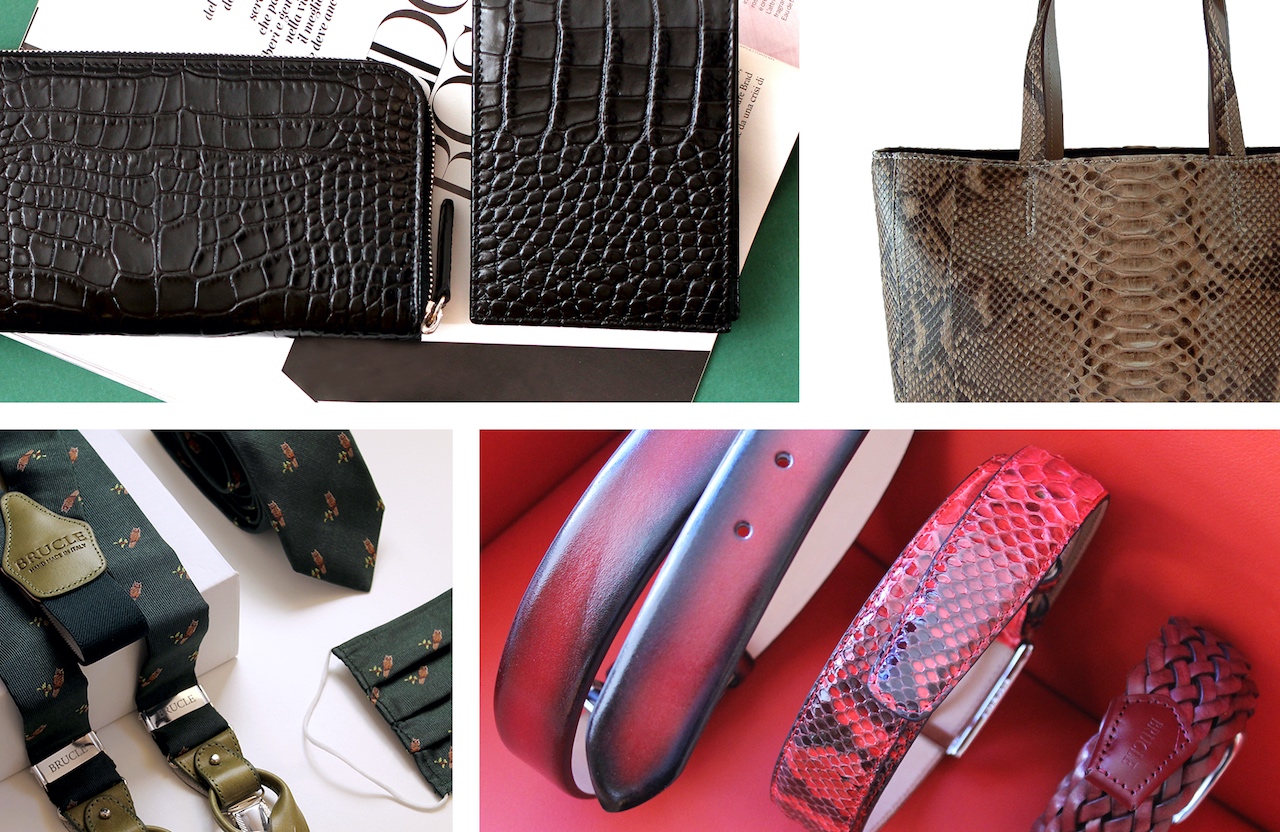 Brucle's Collections are the result of a univers of values that revolves around Made in Italy contemporary artisanship.
What does that mean?
That each Brucle accessory is a unique piece, handmade in Italy by our best craftsmen who work meticulously on each creation. The Italian style shines through every detail and even in a concept of beauty designed to last through time. Finally, we pay attention to the many different requirements of ever-changing fashion trends and individual people.
This is what makes Brucle Collections stand out as one-of-a-kind.
BRUCLE leather, elastic, exotic and braided belt for Women and Men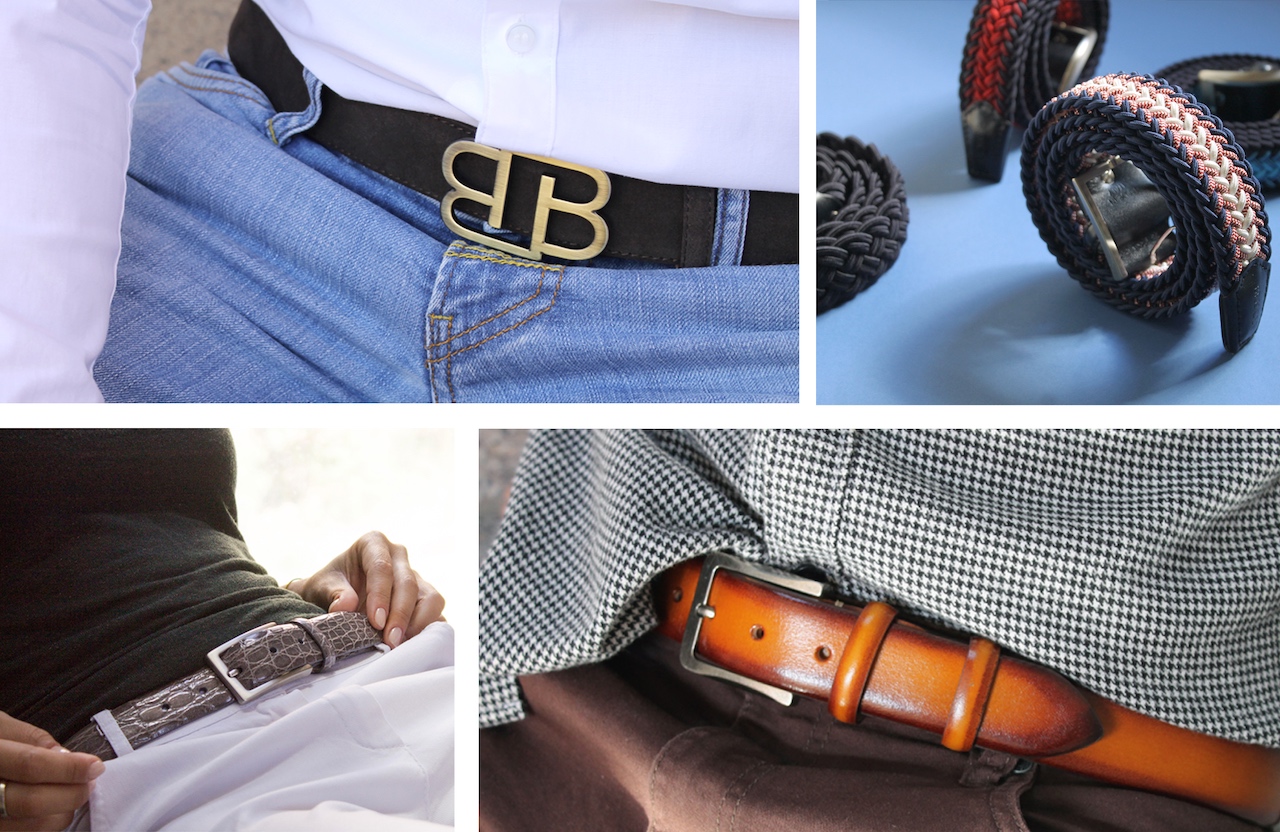 Handcrafted Brucle belts with a contemporary design: a unique collection of Made in Italy belts made with the best materials and with particular attention to the finishings.
BRUCLE elastic, silk and leather Suspenders, ties, bow ties and pocket square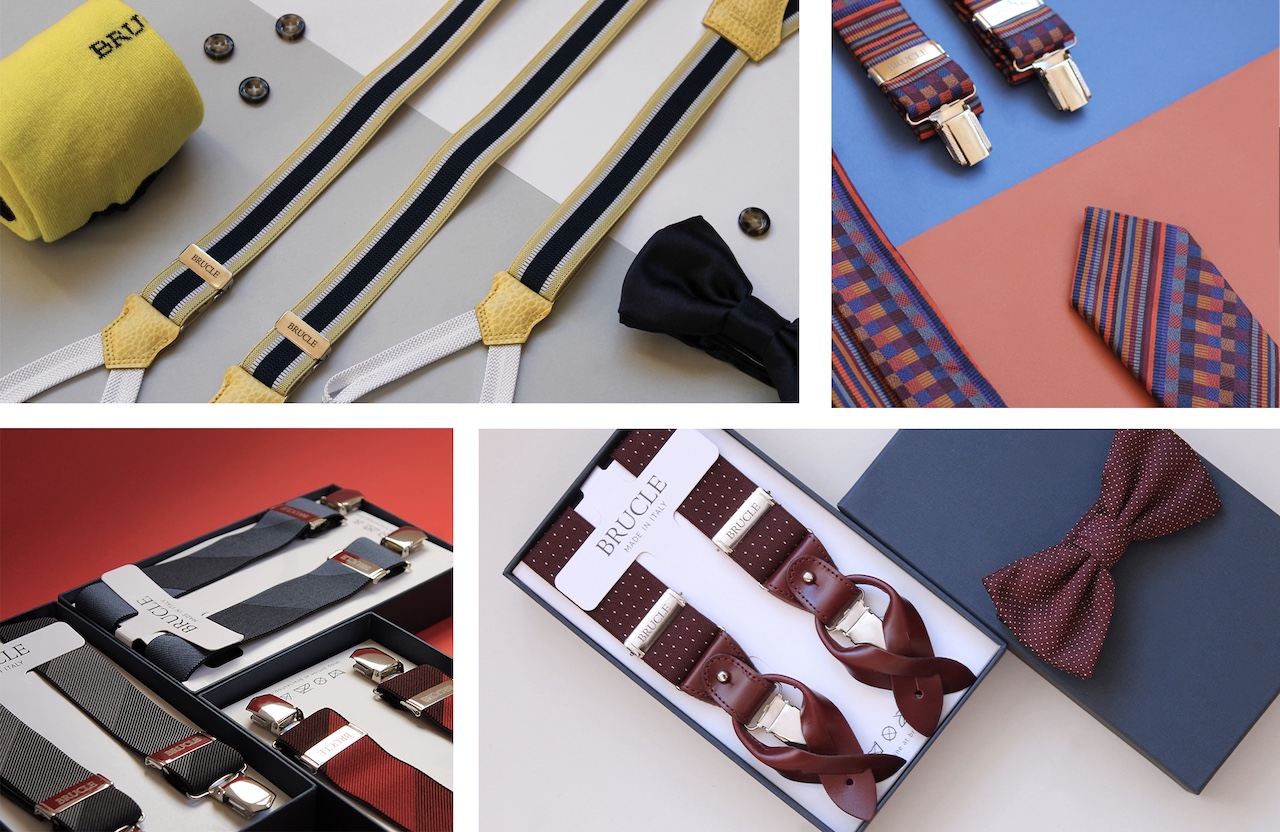 Brucle Suspender: through every step of design and production, Italian craftsmanship, top quality of raw materials, comfort and style are our utmost priority.
Elastic, made in leather or silk: Brucle's men and women Suspenders collection is designed for customers who pay attention to each and every detail.
This collection includes suspenders with buttonholes, very elegant and with an unmistakable style, braces with clips, for everyday and casual use, and double-use suspenders with interchangeable clips, versatile and practical.
Made with different widths of elastic, from 18 mm (0,7 in) to 36 mm (1,4 in), Brucle suspenders can satisfy every style need, from casual-trendy to classic-elegant.
Brucle mens braces suspenders are customizable and made to meet every customer's individual needs.
BRUCLE Wallets and Small leather goods for Woman and Men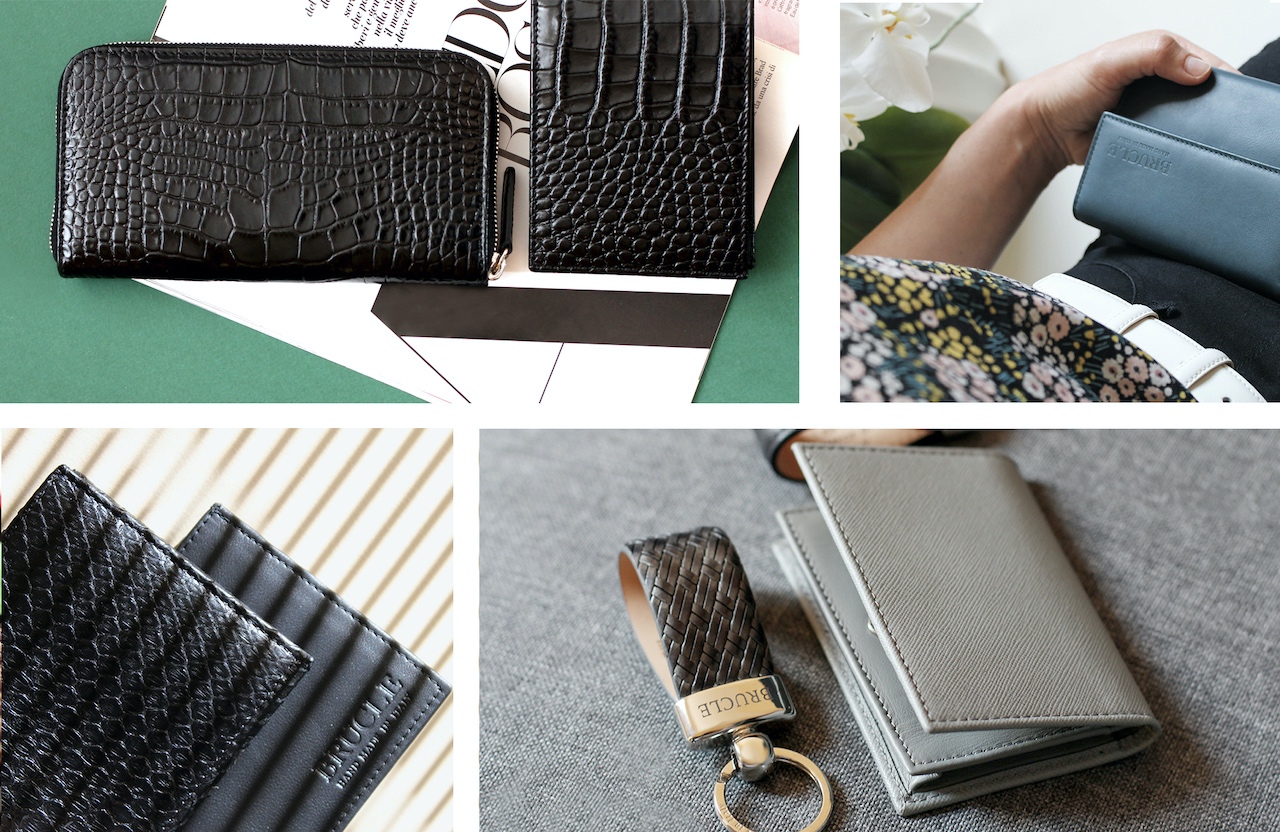 For years, the strength of our brand has been found in the Italian designed and handcrafted wallets, which stand out because of the careful selection of only the best materials in order to obtain unique and precious accessories that combine beauty with practicality.
The Brucle Wallets collection is designed to cover all individual needs of our customers and the new requirements of an ever-changing fashion sensibility.
Among our wallets, we offer credit card holders, made with soft-to-the-touch calf leather or with exotic leathers such as crocodile or python, for those who wish to carry only the essentials. We also offer classic wallets with different configurations, wallets with zippers and spacious vertical wallets, designed to be able to hold up to 22 cards.
The Brucle Small leather goods collection was conceived in the name of the best Italian artisanal tradition.
Keychains, made with top quality leather and metal components, are a small treasure to show off, just like our leather glasses cases and magnetic leather money clips.
For the new collection of small leather goods, we have chosen hand colored and buffed leathers, specifically exotic python, crocodile and ray leathers and bovine printed leathers.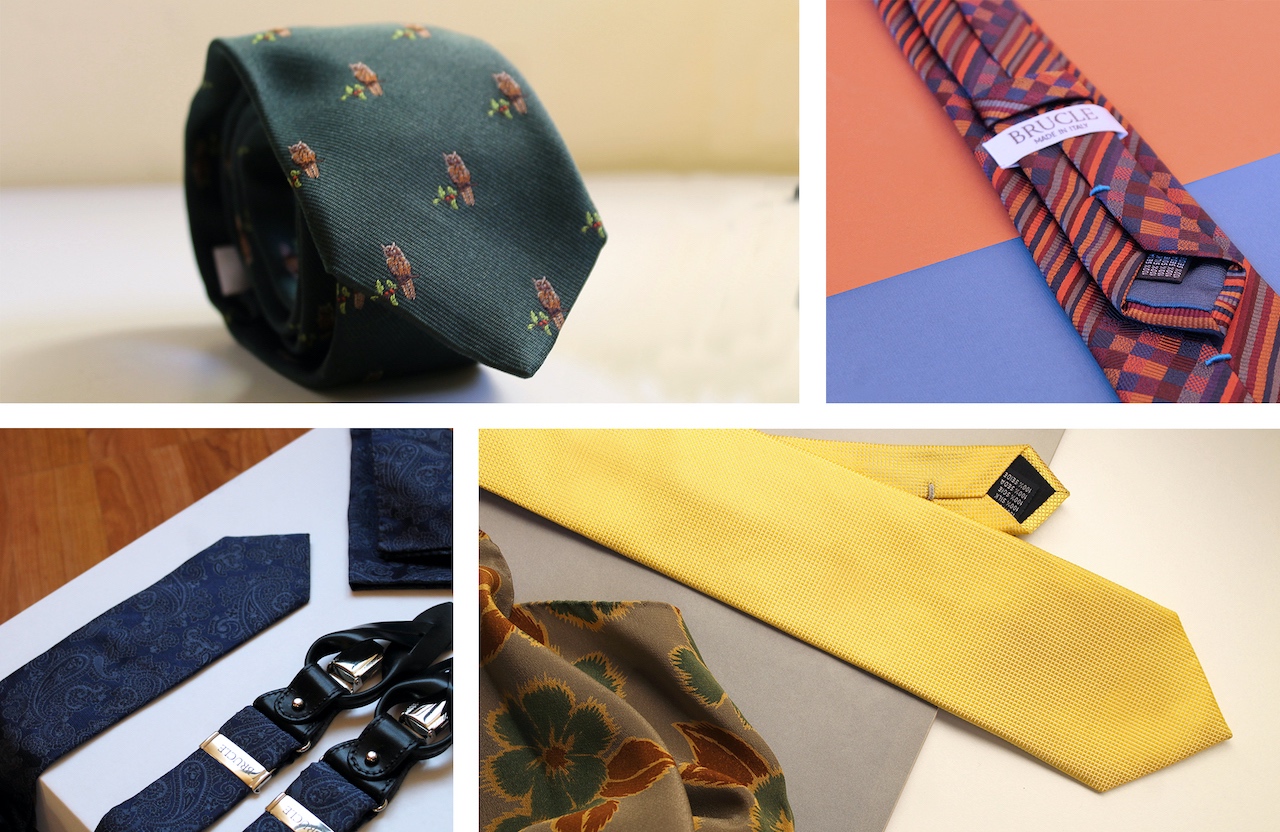 Brucle Bow ties and Pocket squares collection is made with natural fabrics such as cotton, linen and silk.
This collection completes the range of Brucle's Men's fashion accessories; they can be combined with matching accessories from the Neckties, Socks and Suspenders collections.
For the new collection, we have chosen pre-knotted bow ties, which are more practical to wear and always in the perfect. The Bow ties collection ranges from classic ceremonial models to more eccentric Men's bow ties with original patterns. To be combined with matching (or contrasting) pocket squares for a more original and personal look.
Brucle pocket squares have a rolled and hand-sewn edge, as per the Italian artisanal pocket square tradition.