Our mission has always been to offer the highest quality products at competitive prices, choosing the best raw materials and paying careful attention to details.
Sistema Tessile isn't just a business, it is a creative adventure made up of people and driven by intuitions, projects and achievements.
Each day, skilled professionals who have the Client's needs at heart work with passion, professionalism and competences to reach these goals.
The sum of our experience, success and know-how allow us to compete in a particularly demanding market, gaining an ever-increasing Italian and international customer base.
Sistema Tessile garments are the result of its internal creative team's efforts, which are supported by esteemed stylists. The Company carefully follows the evolving fashion and market, designing its own exclusive creations.
Two collections a year that interpret the seasonal trends with style are paired with an elegant continuous product line, where attention to finishes and special details enhance each item.
For women, lingerie that can be worn as outerwear made with fine materials and conceived to enhance each woman's unique beauty.
For men, basic and fashionable undergarments offering comfort and wearability for every need.
Sistema Tessile s.r.l. directly manages the whole production process, guaranteeing quality, safety and professionalism in each production phase.
Planning and development: these are our strengths that allow us to rapidly satisfy the needs of a dynamic and innovative market.
Each exclusive style begins with the purchase of the best fabrics and raw materials all the way to the production of the finished items.
between 2.5 and 5 million Euro
Reference year of turnover:
From 750.000 to 2.5 million Euro
Manufacturing of other knitted items
Contact Information
Business Proposals
No business proposals uploaded
Fraly Top _ "Calla Collection" 100% Silk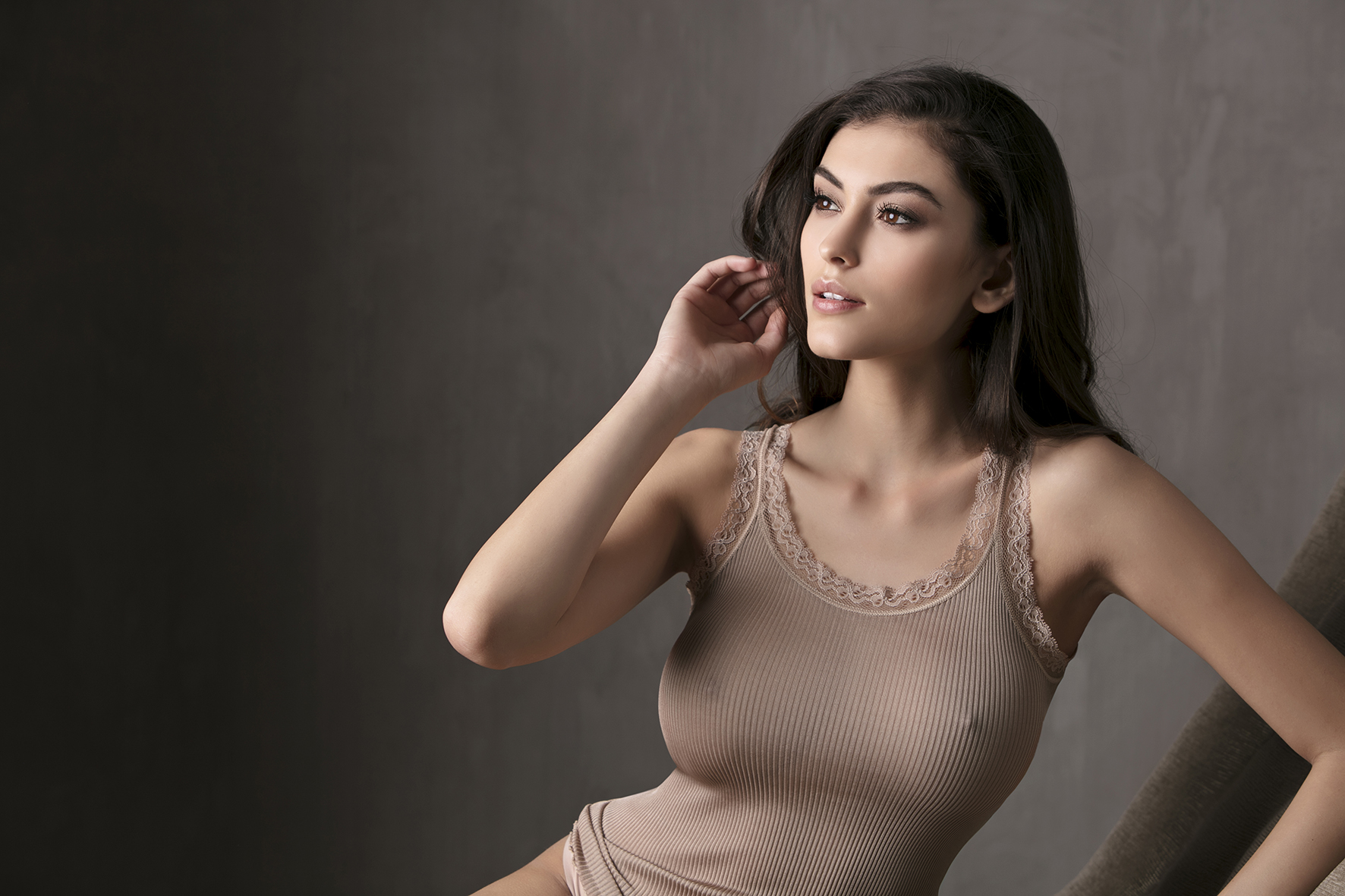 Precious pure silk items for everyday wear. Delicate, bright and soft, the silk is considered to be the noblest natural fibre.
Fraly Top _ "Lavanda Collection" 85% Merino Wool - 15% Silk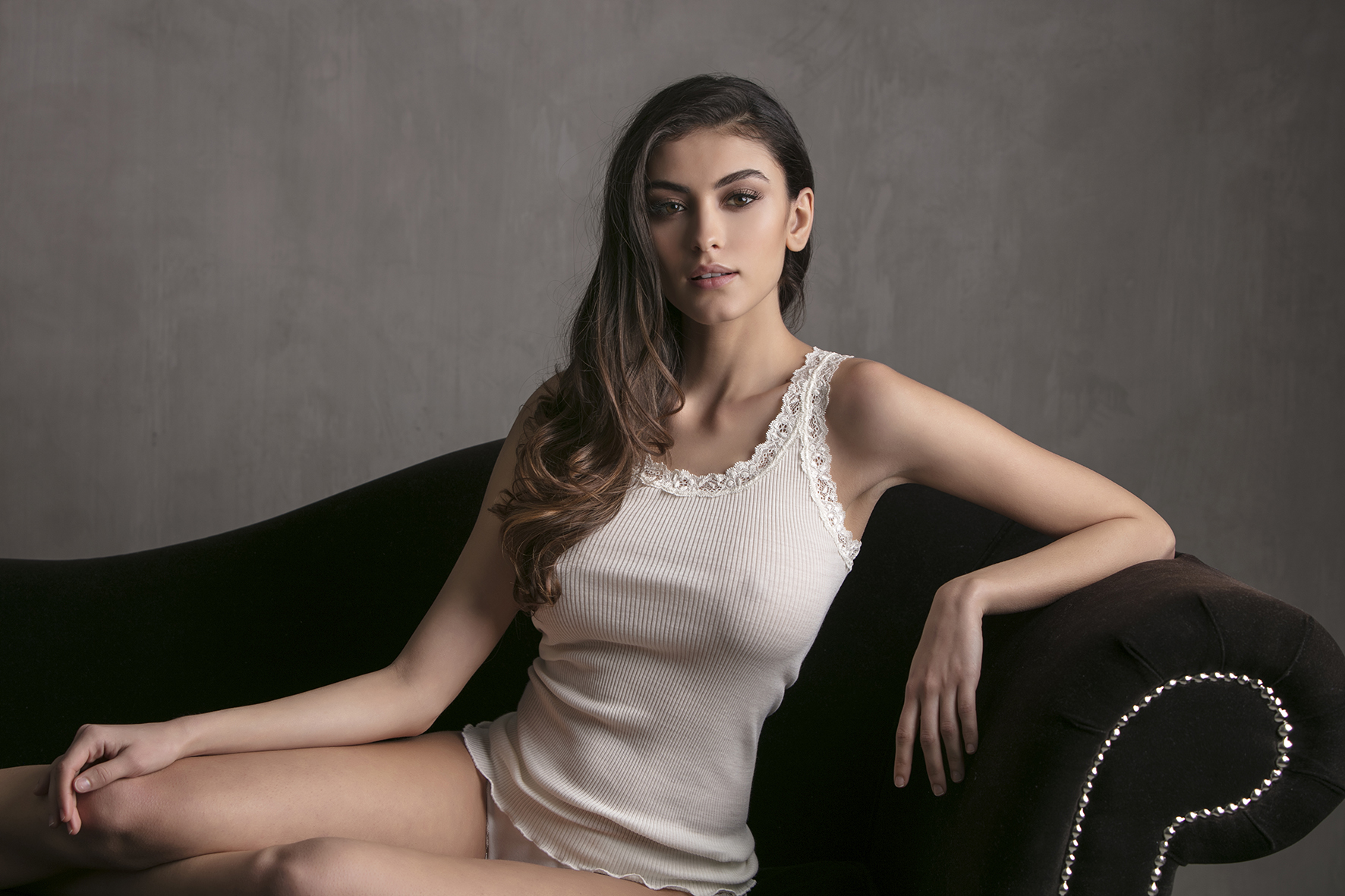 Lavanda line feels like a warm, reassuring hug. The Merino wool and silk blends maintains body core temperature yet allows the skin to breathe.
Fraly Long sleeve camisole _ "Lavanda Collection" 85% Merino Wool - 15% Silk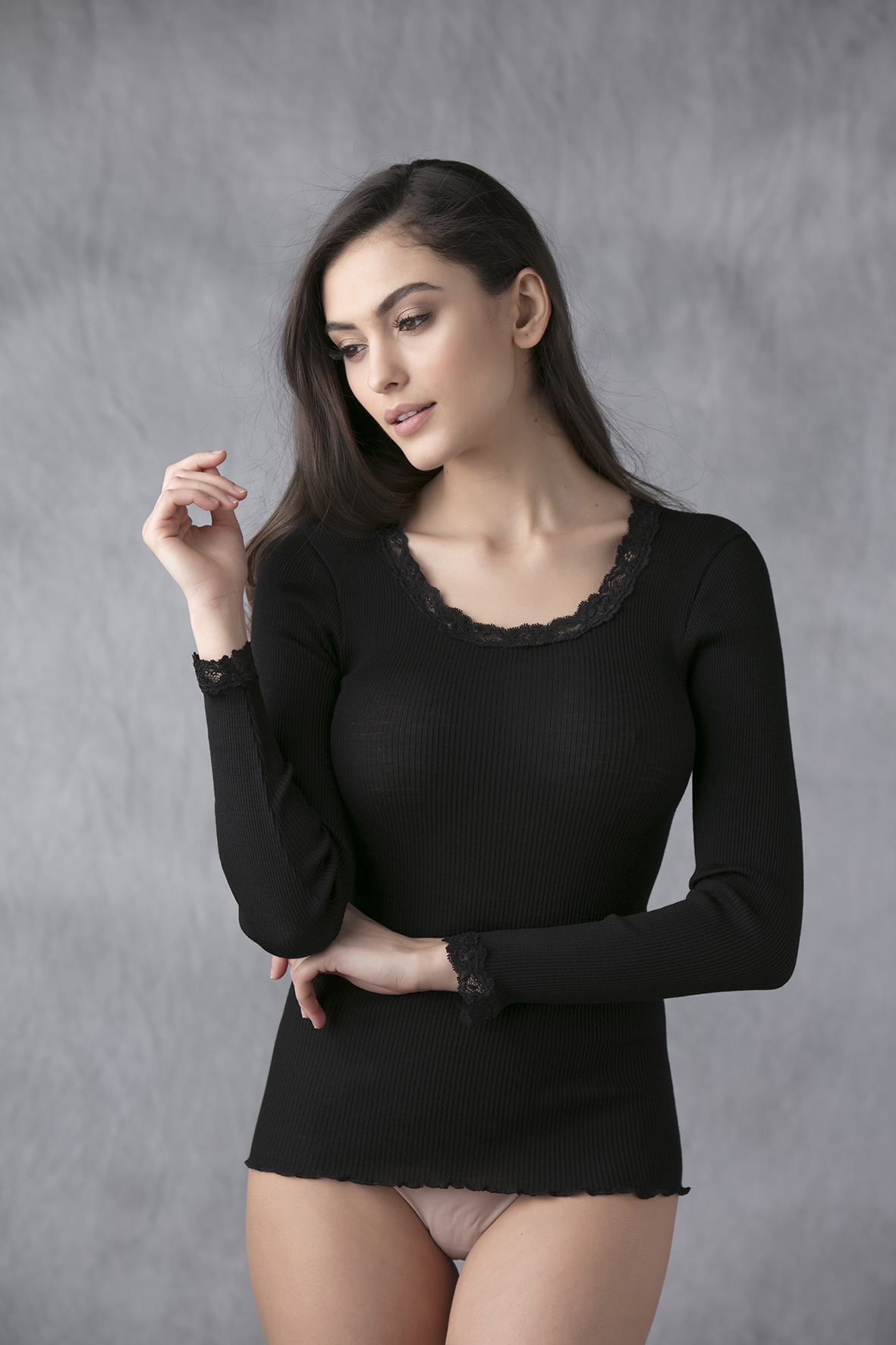 Made of ribbed 85% Merino wool and 15% silk with lace finishes, ideal to be worn as outwear too under a blazer.
Fraly _ "Fiordaliso Collection" Modal cotton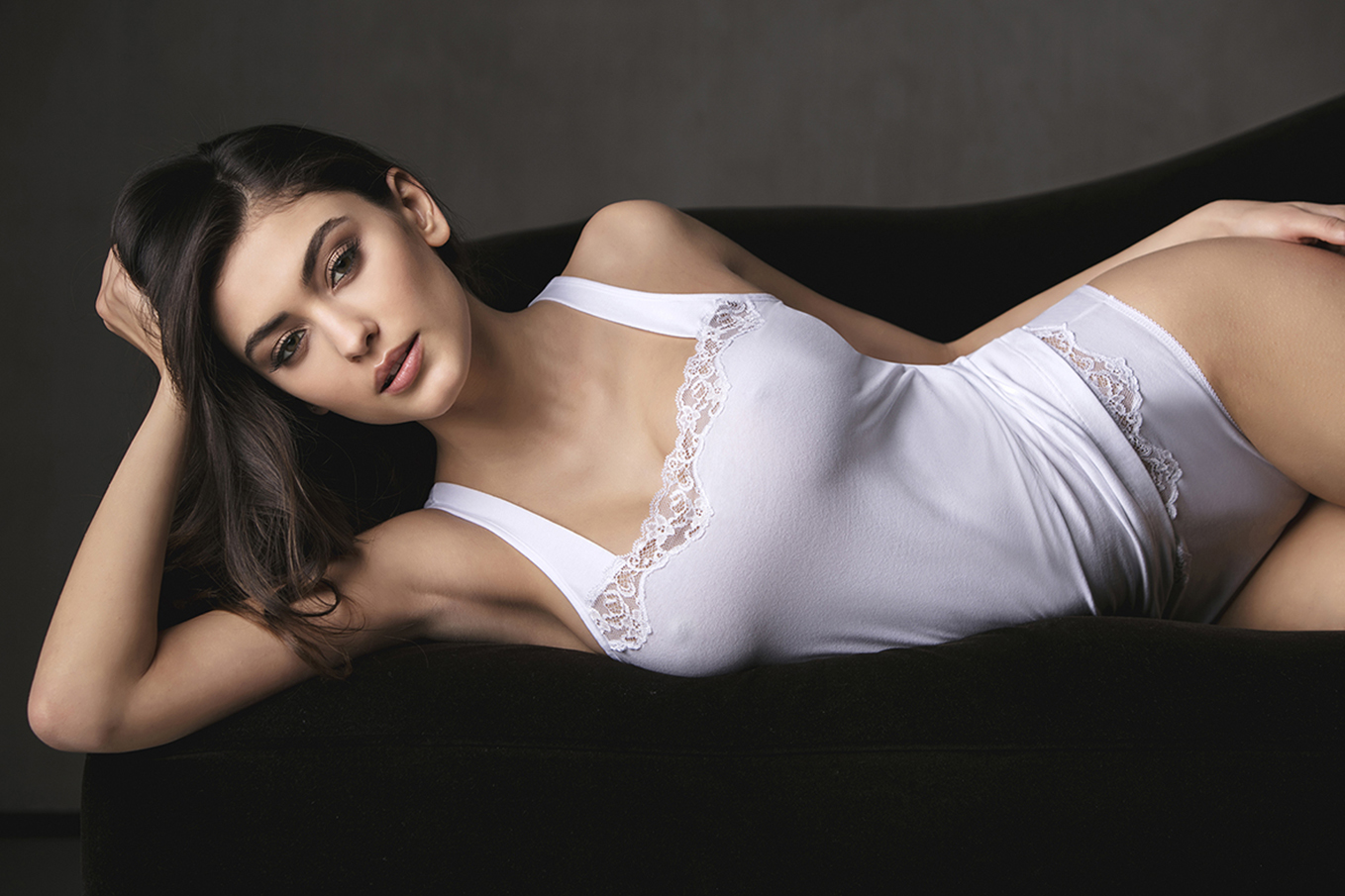 THE PLEASURE OF ELEGANCE: Classic elegance you can wear every day. Made using soft Modal cotton, Fiordaliso ensures comfort, trend and style thanks to the soft lace on garments.
Fraly Lingerie _ "Violetta Collection" Stretch Viscose satin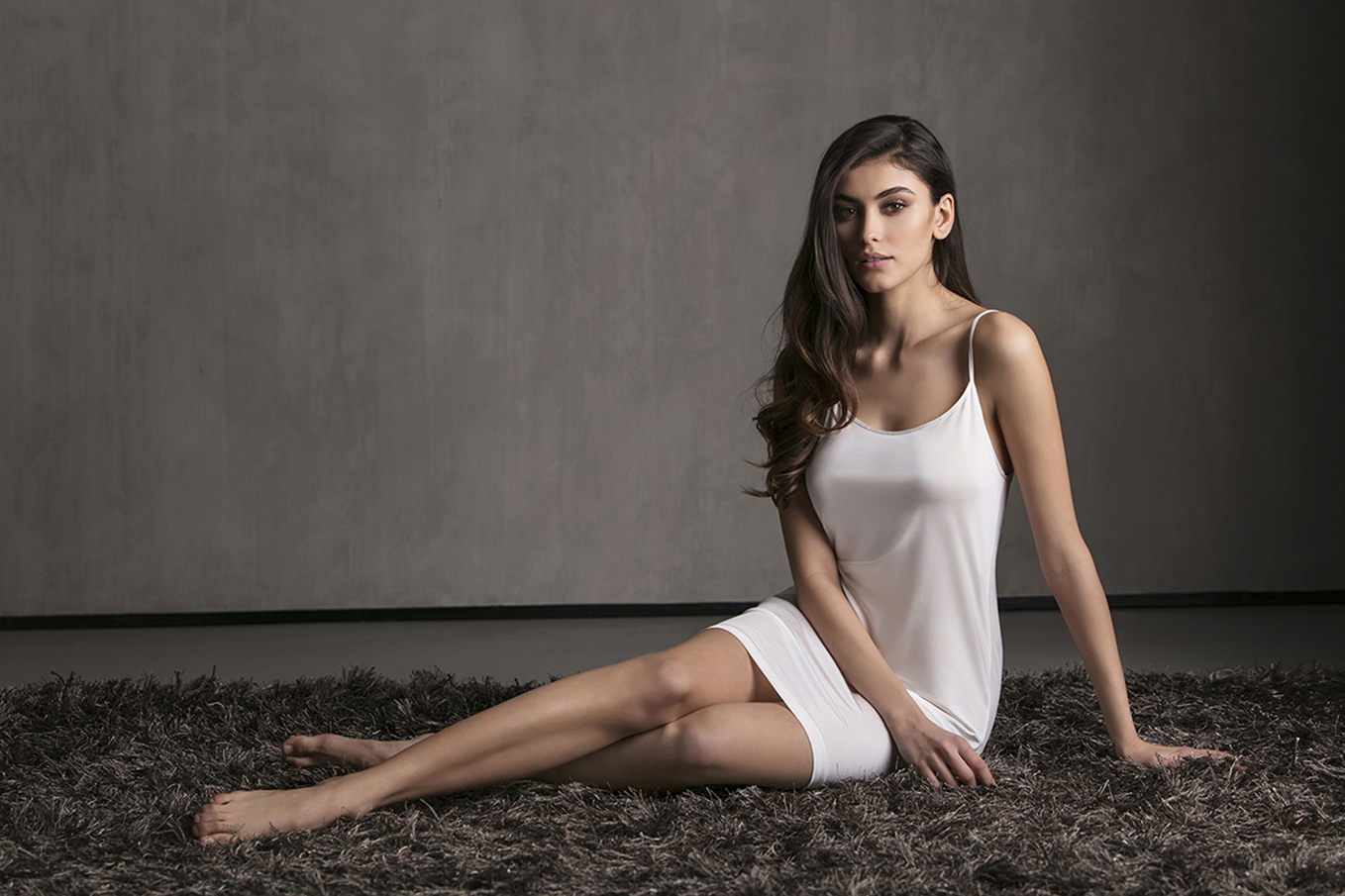 DELICATE ELEGANCE: Violetta line is delicate and sophisticated elegance of stretch viscose satin fabric and the semplicity of essential and soft lines. The fluidity of the fabric allows to wear these items under the most elegant dresses.