Dedalus Group is the leading healthcare and diagnostic software provider in Europe and one of the largest in the world. The shareholding structure ensures stability and great financial capacity through the presence of Ardian, the largest private investment company in Europe and 4th in the world. Starting in 2016, Dedalus has decided to accelerate its expansion strategy by targeting a growing demand for innovative and comprehensive ICT and Clinical transformation solutions.

With the acquisition of Agfa Healthcare IT, Dedalus consolidates its leadership as pan-European player in healthcare software industry, with a market leading position in Hospital IT (HCIS) and Diagnostic (DIS) in Germany, Italy and France, with a strong footprint in Austria, Switzerland, Spain, Belgium, China, Brazil and several locations in the Latin America, Middle East and Africa, reaching over 30 different countries.

Today Dedalus employs over 3,500 highly skilled resources; it has the largest R&D software team in the sector in Europe with more than 1,100 people.

Thanks to its undisputed cutting-edge portfolio of leading the new generation solutions, Dedalus covers the whole spectrum of needs for healthcare operators, supporting over 5000 hospitals and 4800 laboratories around the world.
Reference year of turnover:
PRODUCTION OF SOFTWARE, IT CONSULTANCY AND RELATED ACTIVITIES
Contact Information
Business Proposals
No business proposals uploaded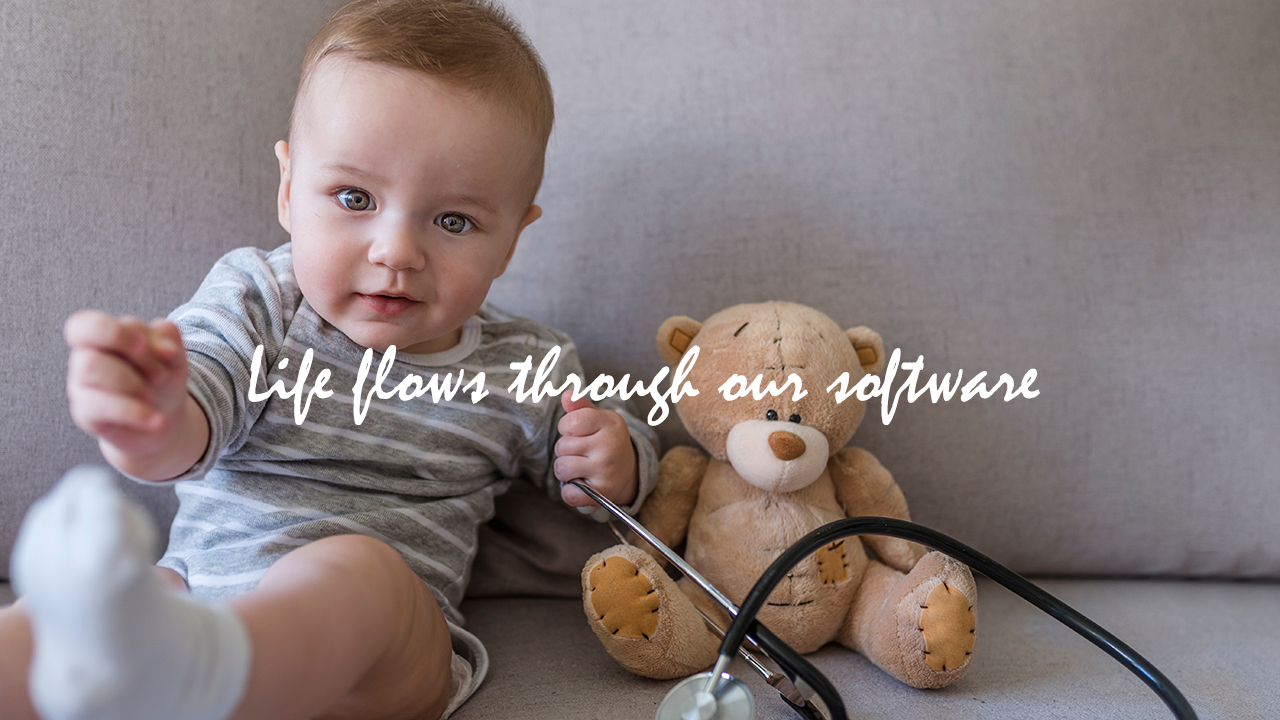 Dedalus believes Healthcare can be innovated and transformed with a progressive, incremental and open approach, giving the client the entire mastery and control of the timeline of their Digital Transformation journeys.
The D-Four framework and philosophy permits to use new components and services, enabling additional functionalities to the existing solutions, like Orbis U, without causing any disruption of the inflight evolutionary plans and accelerating the path to innovation.

Therefore, the healthcare professionals and organizations can deploy at scale the innovation, introduced by the new D4 components, in the context of their process and systems.
By gradually introducing more D4 enabled components and services, the entire suite of solutions will be completely modernized, avoiding the disruption and complexity related to the replacement process (complex migrations, data migration and integrity, inconvenience for professionals, high Total Cost of ownership, etc.).

The modernization approach of the Agfa Healthcare IT branch, now part of the Dedalus group, was built on the same path, in terms of framework, technology and methodology.
The combined teams reinforce and accelerate the new native cloud Dedalus portfolio, based on the micro-services enabled platform, enabling the retro-compatibility paradigm for the evolution of the "legacy" software.