HEATING SYSTEMS FOR TANKS AND GREENHOUSES BENCHES

Cofilea is a family run business founded in 2005 in Biella, a city in the north-west of Italy, which has always been one of the major textile districts of the country.
in 2013 Cofilea started a new project that combines the experience previously gained in the energy field with the tradition and the know-how acquired in the textile sector over the thirty-year entrepreneurial activity of the founder family.
This is how ET-1000 came to life, an innovative, multi-layer technical textile that, powered by electricity, generates heat by joule effect.
Textile art has been in this way rediscovered, with the creation of a new product, where the material used and its special textile structure combined with modern processing techniques allow the production of a highly performing and versatile technical heating textile.
Starting from 2017, the technical fabric ET-1000, obtained, thanks to its innovative nature, the Patents in Europe, in the USA and in China.

Cofilea uses this innovative and versatile product to create modern heating systems that can be used for different applications.
between 250.000 and 500.000 Euro
Reference year of turnover:
Manufacturing of other technical and industrial textile items
Manufacturing of other electrical equipment nec
HEATING SYSTEM FOR GREENHOUSES : The heating system, consisting of EH-POWERGROUND electric heating mats and EH-CONTROL thermostats, represents the latest evolution of heating for greenhouses. EH-POWERGROUND is a heating mat made with patented technology, internally insulated, covered with a special waterproof and fertilizer-resistant PVC. It is designed to maximize efficiency and economy by concentrating the heat in the part that most needs it: the substrate, in order to facilitate the absorption of nutrients. Our goal is to provide a ready-to-use, "PLUG & PLAY" radiant system for greenhouses, complete with heating mats, thermostats and extensions, sized according to customer needs that can be installed and used quickly.
Contact Information
Business Proposals
SAGLIANO MICCA BIELLA (BI)
No business proposals uploaded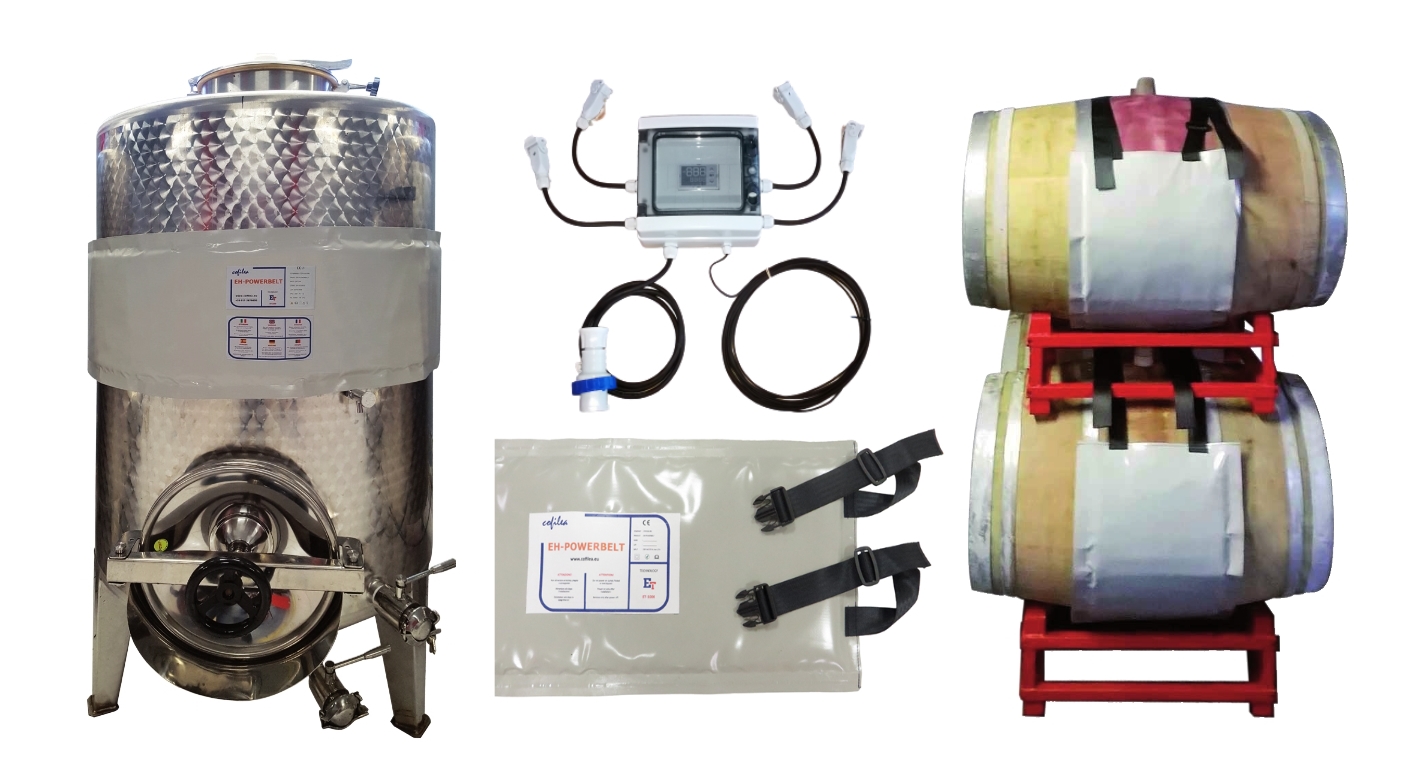 Mobile electric heating system for the production of wine, oil, vinegar, beer and fruit juices.

Agricultural firms can have some problems during the processing of the products due to low temperatures.

For this reason Cofilea has created EH-POWERBELT, a heating system that uses the ET-1000 technology, which is applicable on tanks and cisterns to facilitate the fermentation or to maintain a smooth fluidity.

These products are particularly suitable for use on inox / fibreglass tanks and barriques for the first and second fermentation phases during winemaking.

The system is characterized by efficiency and reliability, by the durability in time, as well as by its easy removal and new installation. Cofilea offers both standard and customized systems according to client needs.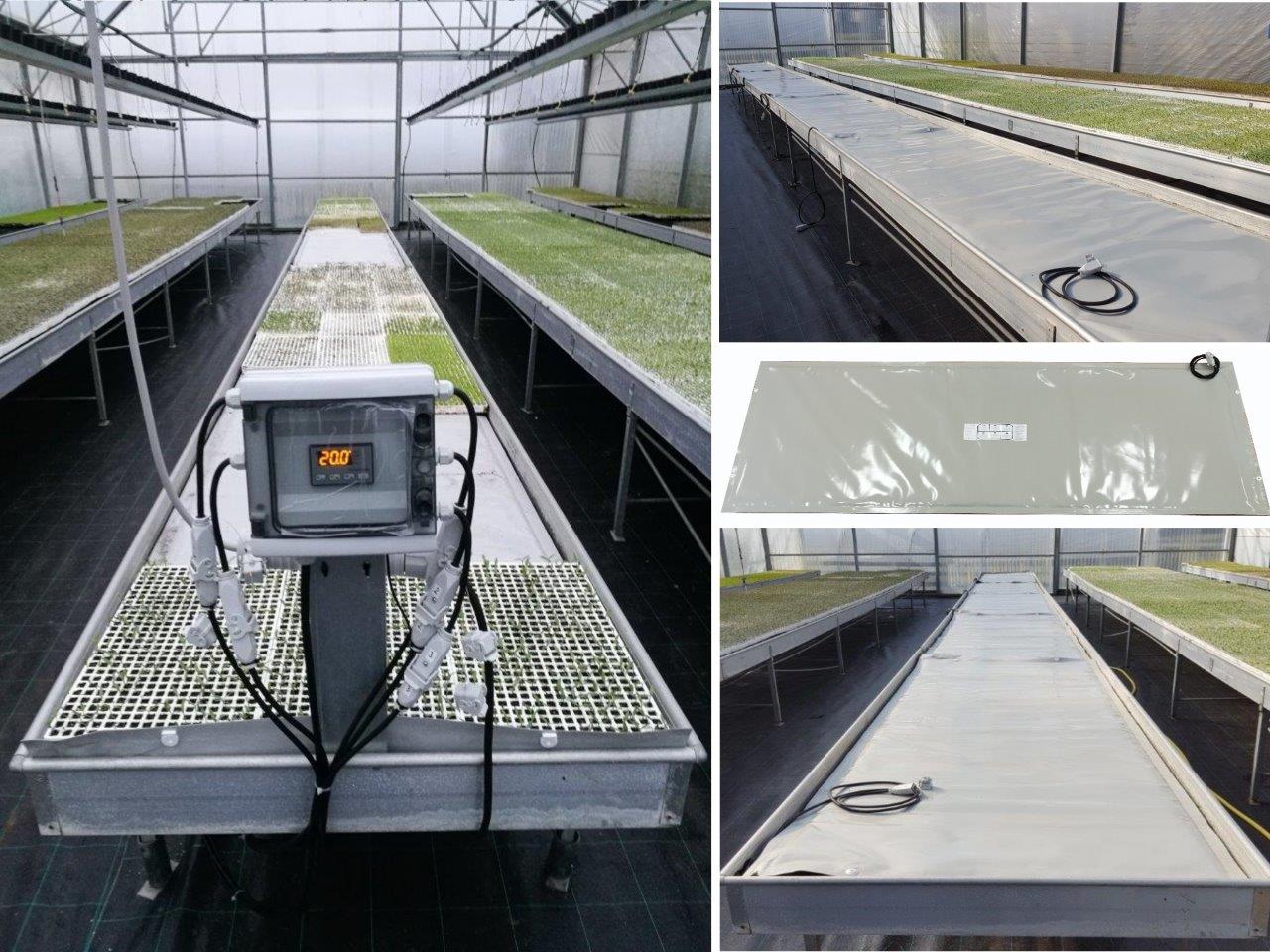 It is an electric heating system for greenhouses.

The electric heating system EH-POWERGROUND represents the latest product evolution with ET technology.

EH-POWERGROUND consists of a light, water-resistant, professionnal radiant mat, that can be used on racks or benches.

Best characteristics of the EH-POWERGOUND heating system are:
- a quick and easy installation
- the temperature of each bench can be controlled separately
- each bench is divided into several heating zones that can be partially disconnected if the table is not used completely, with good energy savings
- the bench temperature is uniform over the entire heated surface
- the product is totally waterproof and is resistant to the most common fertilisers
- installations are scalable, it is not necessary a big investment to get started
- the mats can be made in different length and width sizes according to client needs
- it enables significant energy savings per unit of product both due to the construction of the product, which does not dissipate energy, and for the shorter growing time required per unit of product.