Our Mission is Green.
"Marrying the needs of daily life with respect for the environment and people for a sustainable future".
We propose ecological, low enviromental impact products, made with certified organically farmed ingredients of natural origin, which guarantee quality, security and authenticity. For these reasons the products have been a success in the target market.
We work in both retail and wholesale, selling household cleaning products as well as personal hygiene ones (care for people and their homes).
Our main brand Greenatural products stands out for their effectiveness and goodness, thanks to the great attention paid to every aspect of the production cycle:
- Raw materials: from renewable, sources and organic farming
- Production: nickel tested. On-going research and development to improve the formulas
- Packaging: minimal use of plastic, encouragement of bulk products to re-use packaging
- Accessibility: low impact products for daily use, accessible to everyone
- Effects of use: effective products, valid alternatives for those who suffer from allergies or intolerances caused by aggressives cleaning agents
- Disposal: highly biodegradable formulas, guaranteed by certifications
between 2.5 and 5 million USD
Reference year of turnover:
From 75.000 to 250.000 Euro
Agents and representatives of perfume and cosmetic products (including hairdressing items); herbalist products for cosmetic use
Wholesale trade of soap, detergents and other cleaning products
Contact Information
Business Proposals
No business proposals uploaded
Home range - Just as effective as traditional detergents - 100% plant-based - A complete range for all the family's needs.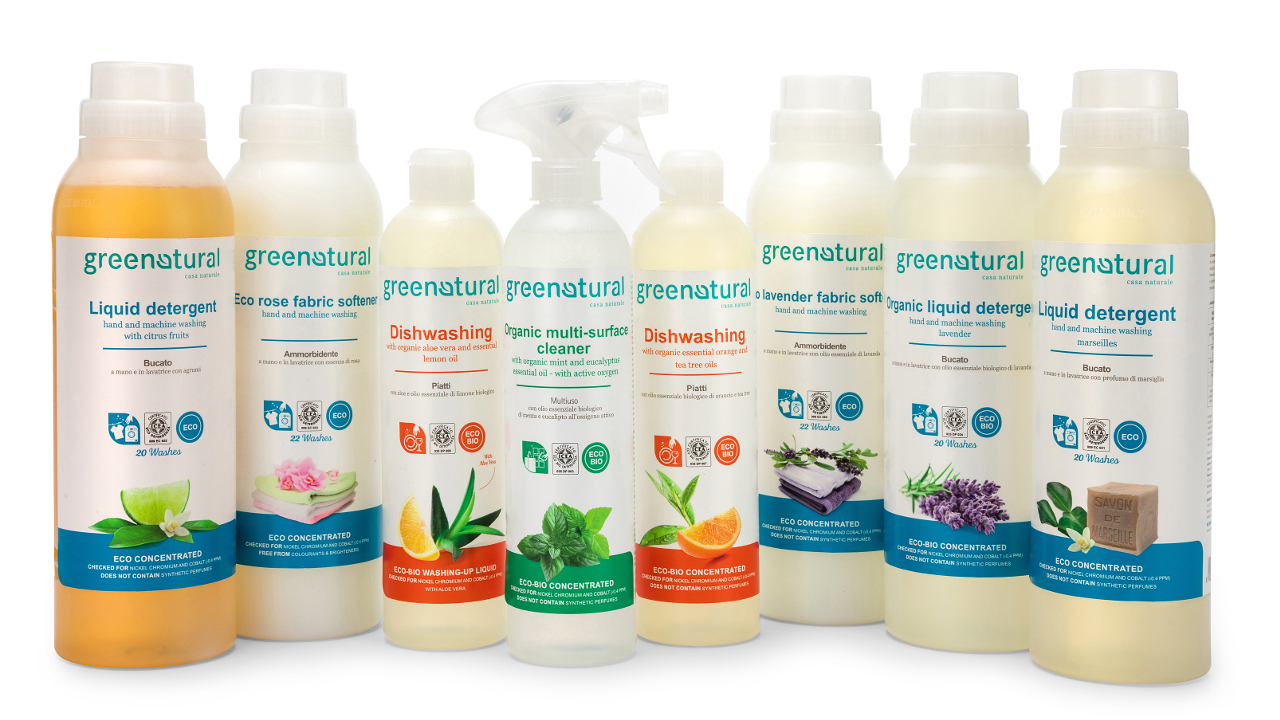 Greenatural home products are made with natural organic ingredients. They are efficient, concentrated, dermocompatible and biodegradable, cruelty frees, paraben free, with no optic brighteners, as well as being SLES and SLS free and checked for nickel, chrome and cobalt content. A complete range of natural products, the ideal solution for keeping your home spotlessly clean and hygienic. The fragrance is obtained by using organic essential oils or certified essences.
Hyaluronic acid-based deodorants- With hyaluronic acid & Aloe Vera - Long-lasting protection - Innovative formulations

A range of AIAB certified deodorants which combine the efficiency of potassium alum with the action of aloe vera and hyaluronic acid to refresh and naturally hydrate the skin. Potassium alum helps combat the bacteria which are responsible for body odour without leaving stains. In addition to the handy spray version, this range also includes the innovative concentrated gel version which guarantees long-lasting protection and rapid absorption.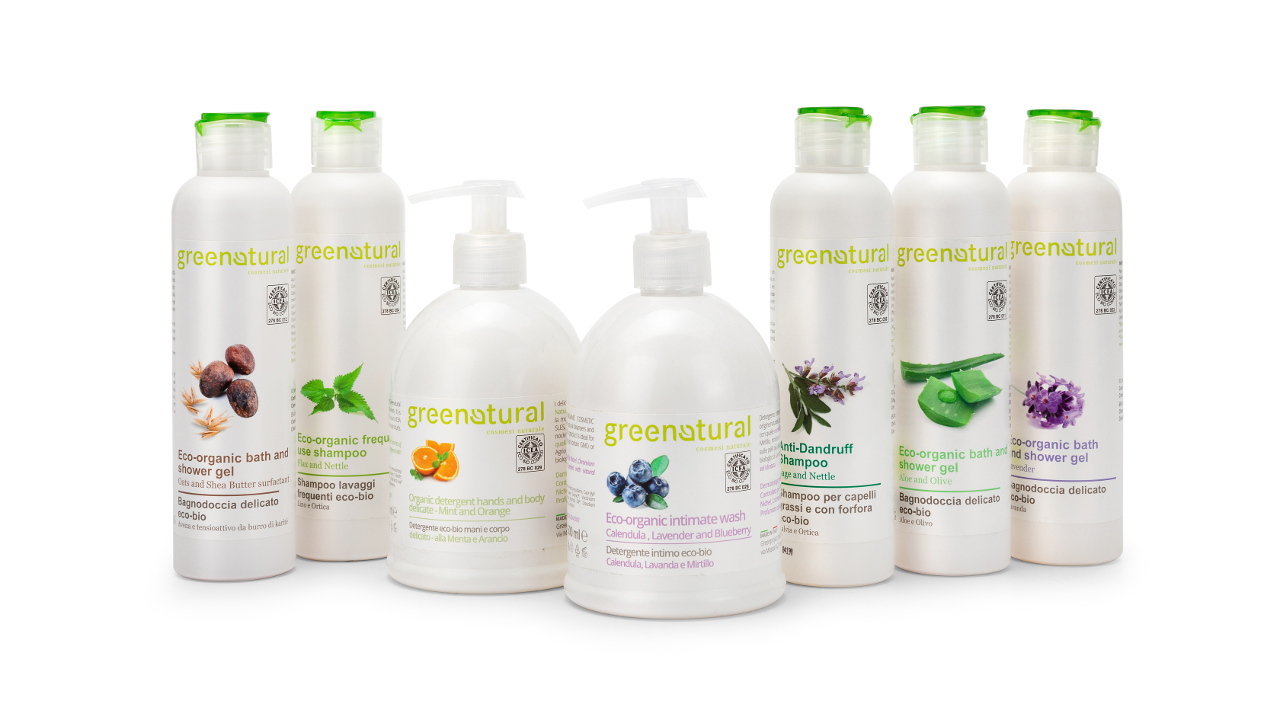 Major changes start from small everyday choices. Greenatural body care products stem from the need to guarantee quality, safety, efficiency and authenticity with respect for people and nature. They are organic and eco-friendly products with plant extracts from organic farming. The products in the range do not contain parabens SLES, SLS and have been dermatologically tested. They have been checked for nickel, chrome and cobalt content (less than 0.4ppm), perfumed only with natural essences. Greenatural: the pleasure and peace of mind of natural and responsible cosmetics.