The vineyards: for over three generations, the wise experience handed down from Grandfather Francesco and Dad Angel, our company produces grapes from vineyards owned in the heart of Salento. The company is located in the province of Taranto, in the municipality of Torricella, typical area of Primitivo di Manduria, about 3 km from the Ionian Sea, in contrada "Cameli" and "Janni", from which the name of our best wines derives.

The company has a total area of approximately 20 hectares of vines, and produces only Primitivo di Manduria. The vineyards, planted mostly with "Apulian sapling", growing on average clay soils and soils of "terra rossa", enjoying the sun as well as gentle and breezy winds; those factors alone, already favor the production of top-quality grapes and shades.

Aided by this favourable terrain and climate i and my brothers Francesco and Valentino, take care personally of the cultivation of the vineyards that is executed with modern techniques, but with the utmost attention to ecological and biological balance, and with great respect for the environment and for the plants.

The work in the vineyard is meticulous: after the careful pruning phase, in good time, we proceed to a thinning out of bunches and to their exposure to the Sun to have a selected daily production 50-60 quintals per hectare.

The harvest is done by hand, with attention and delicacy, and with a meticulous selection of the best grapes.

The fermentation and vinification take place in stainless steel tanks at controlled temperature thermo, while the maturation is achieved in the bottle for almost six months.
Reference year of turnover:
Production of wine from grapes
Production of sparkling wine and other special wine
Contact Information
Business Proposals
No business proposals uploaded
Li Cameli, Primitivo di Manduria DOP 15° Vol.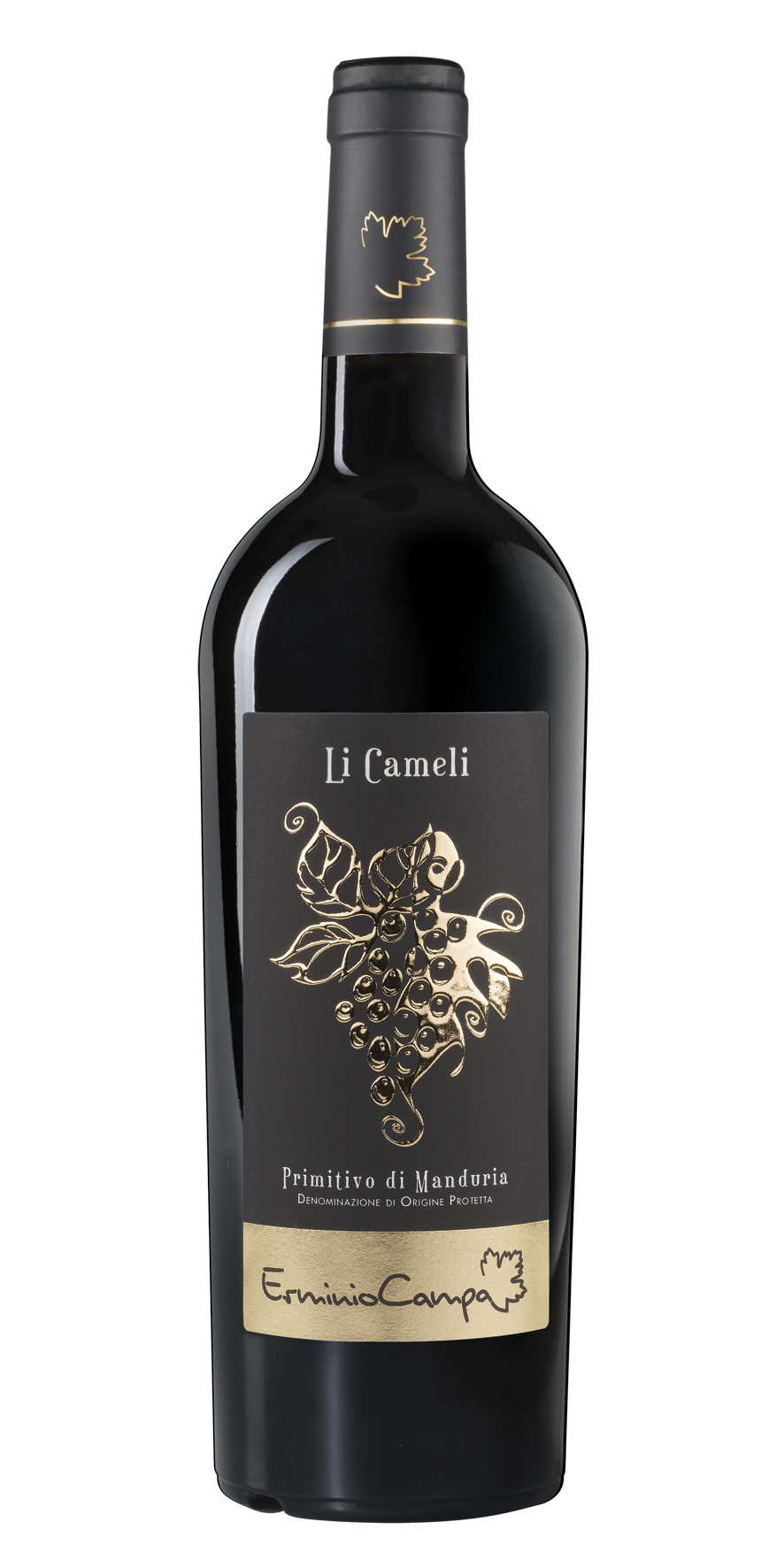 This great wine shows absolute fusion between warmth and fragrance, vigour and mellowness, immediacy and gravity of expression as grandiose concentration and alcoholic bitter glycerine are wrapped up with mint, balm, chlorophyll, pulpy fruit and clear wood notes. Hence power and thickness of expression, taste roundness, balance of composition offering softness and most pleasant taste mellowness. The immediacy of this wine derives from faultless oenological execution that guarantees highest integrity and respect in transformation from fruit aroma into its ethereal form. And the balmy blackberry as fleshy as a plum is simply nature felt as primary and therefore magnificently expressed. A great wine of exceptional agricultural and oenological value.
Li Janni, Primitivo di Manduria DOP 14° Vol.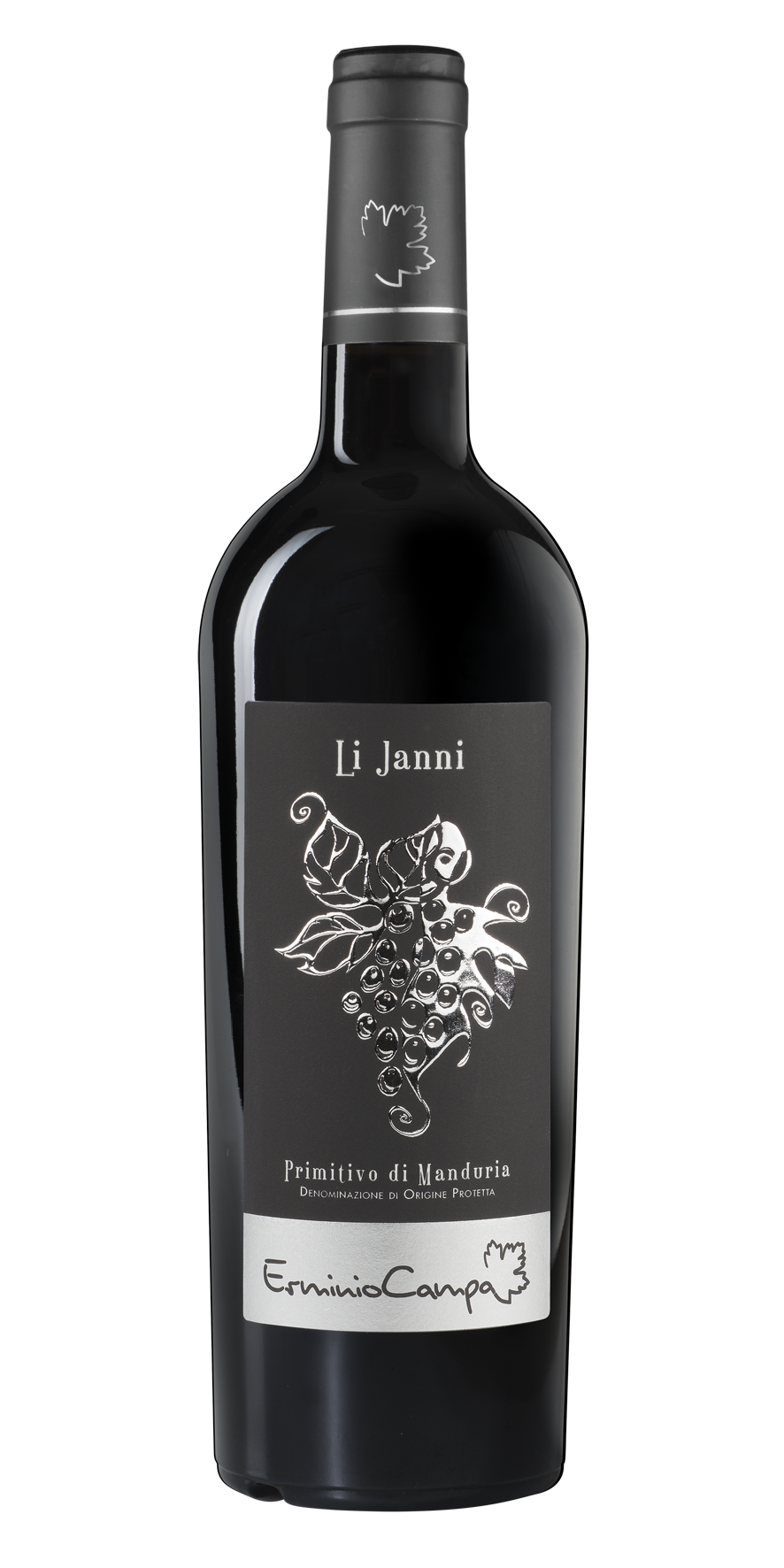 Since perfume the plum is harmoniously pulpy. Hence, the lively acid strength that reaches senses wrapped up by the sumptuous glycerine extractive softness. A prune that possesses uncommon olfactory clearness and oxidative integrity thanks to vivid aroma strength. A wine of excellent analytic and sensorial quality that always gives embracing and soft balance demonstration through persistency equalling immediate fragrance. A champion, with an excellent fruit and vivid expressive quality.