Our company was founded in 2012 as a Precision Engineering Company equipped to create high quality pieces, parts and production lines in the food and hygienic sector.
Jeti Srl is able to work in the project from design to its until its final realization thanks to our team of Engineers who have acquired extensive experience in leading Companies.
We offer also:
- Spare Parts Design and manufacturing for any kind of machinery
- Design and manufacturing of state of the art machinery for food and hygiene
industries
- Modifications and revamping of second-hand production lines of all types of
brands in the hygienic sector in order to obtain the certification to produce
according to European market standards.
- Production line design and manufacturing for diapers ( Babies and Adults)
- Axillary Absorbent Pad
- Sanitary towels
- Female sanitary napkins
- Pads for meat Industry
- Mechanical and electrical assistance with experience personnel in the sector and
studies most of the software installed in the machines, especially with Siemens,
Rockwell and Omron models.
- Any work we can do can be done either at our headquarters in Italy and at the
costumer's.
We have export experience, just the last month we send a Baby Diaper Machine to South America.
We also work with Africa and Europe.
Now we want to expand our experience and collaboration.
Reference year of turnover:
MANUFACTURING OF MACHINERY AND EQUIPMENT NEC
Manufacturing of metal-working machinery
Manufacturing of machinery for special use nec (including parts and accessories)
REPAIR, MAINTENANCE AND INSTALLATION OF MACHINERY AND EQUIPMENT
REPAIR AND MAINTENANCE OF METAL PRODUCTS, MACHINERY AND EQUIPMENT
INSTALLATION OF INDUSTRIAL MACHINERY AND EQUIPMENT
Contact Information
Business Proposals
JETI INDUSTRIAL TECHNOLOGY
C.DA PIANE S. PANTALEONE 58, MIGLIANICO
No business proposals uploaded
Ascellary machine production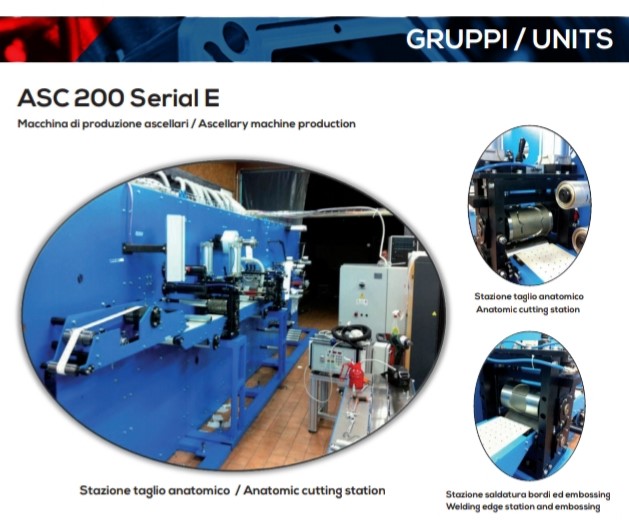 macchina per la produzione di assorbenti ascellari / Ascellary machine production
Deaper machine production
macchina per la produzione di pannolini / machine for the production of deaper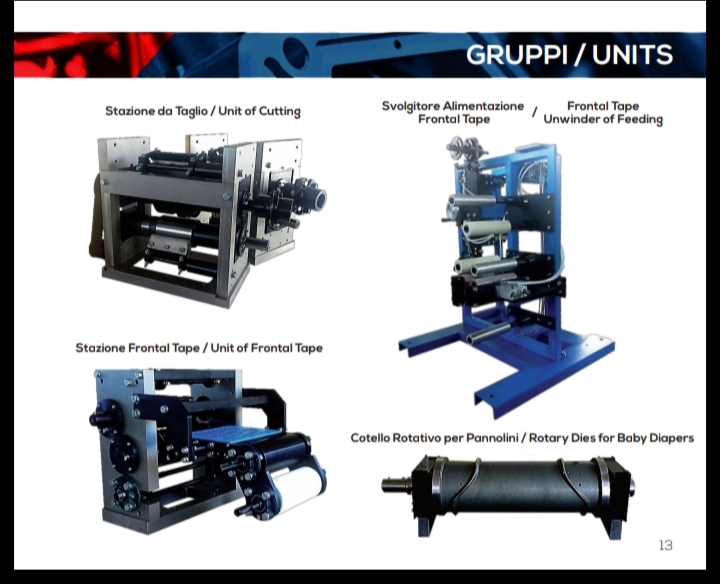 Pezzi di ricambio / Spare Parts Design and manufacturing for any kind of machinery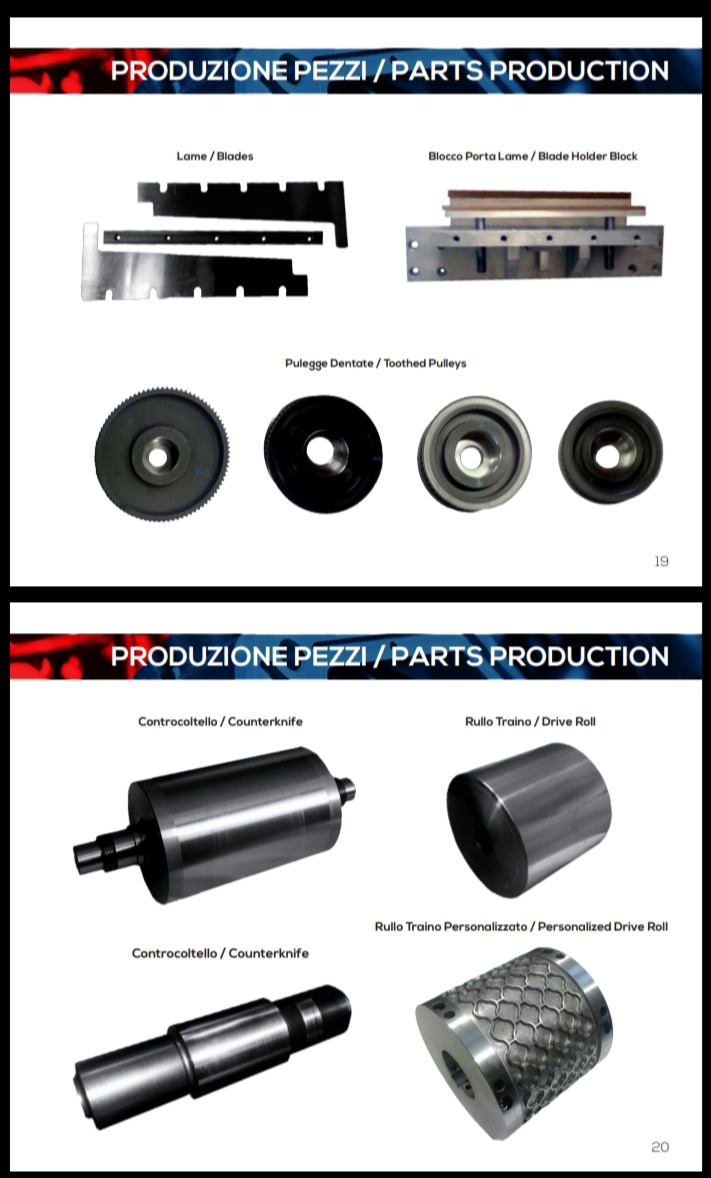 Pezzi di ricambio / Spare Parts Design and manufacturing for any kind of machinery