Inheriting thirty years ` experience in the restaurant business, Sciara reinterprets the traditional craftsmanship in a modern and innovative way. The company has established itself in the home market thanks to the careful selection of raw materials by offering excellent quality pistachio products. Simple and natural ingredients make the products of Sciara irresistible, unique pieces of authentic traditional sweets of Bronte..
between 250.000 USD and 500.000 Euro
Reference year of turnover:
PRODUCTION OF BAKED AND FLOUR PRODUCTS
PRODUCTION OF OTHER FOOD PRODUCTS
WHOLESALE TRADE (EXCLUDING MOTOR VEHICLE AND MOTORCYCLE TRADE)
RETAIL TRADE (EXCLUDING MOTOR VEHICLE AND MOTORCYCLE TRADE)
RETAIL TRADE OUTSIDE SHOPS, BANKS AND MARKETS
Retail trade via correspondence or internet
Retail trade or any type of product over the internet
Contact Information
Business Proposals
V.LE CAV. DI VITT. VENETO, 11
No business proposals uploaded
Pistachio spreadable cream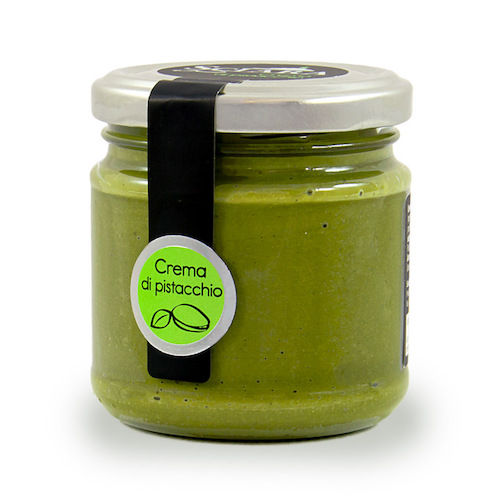 From a homemade making, free of preservatives and dyes, born a delicious and delicate spread. A delicious pistachio spread in practical pots 90 0r 190 gr. Great on toast and perfect for filling cakes, crepes and breakfast full of flavor! A small Sicilian jewel able to enhance any snack or delight every dessert. Ready, practical and spreadable. Indispensable product for every lover of pistachio: artisan quality, unique taste and genuine.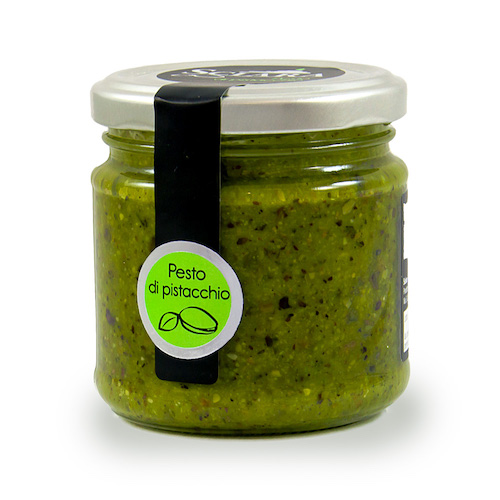 The Sciara pistachio pesto reinterprets a classic of Italian cuisine in typically Bronte terms. A versatile condiment for pasta dishes, bruschetta or delicious second courses. It can be used as a classic pesto, straight from the jar to the plate or to enrich it with fried onion, bacon and creme fraiche to create a delicious pistachio sauce. Simple and tasty ingredients make this homemade pesto: chopped pistachios, salt, oil, a pinch of pepper and nutmeg to make it tastier.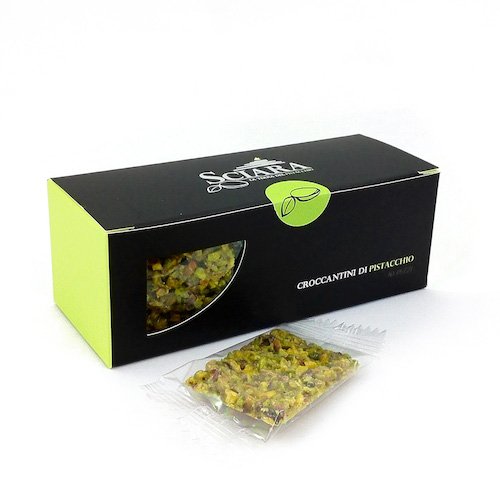 Chopped pistachio and sugar to taste together in an irresistible small crunchy sweet. Sealed in practical single-portion sachets, the Pistachio crunchy snack is presented in an elegant 10 pieces box. An ideal snack at any time of the day, perfect as end of a meal, the best taste if it is accompanied by an excellent ?Passito di Sicilia? wine. It can be enjoyed in its simplicity or reinvented creating delicious matching with dessert and ice cream.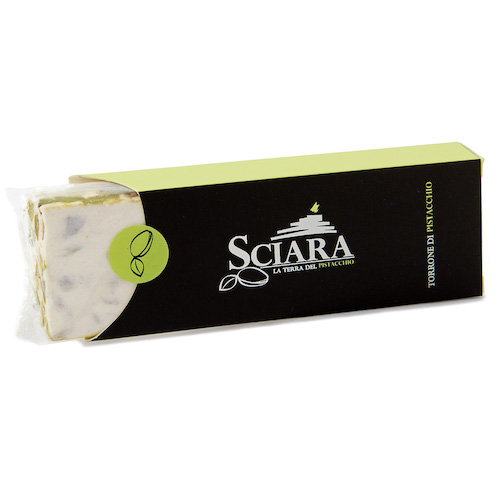 Exquisite to taste in its simplicity, Sciara Pistachio Nougat is a delicious and versatile sweet, which can be also easily used in cooking. If reduced in grain, it can be used to give flavor and a crisp note to desserts or it can be added to melted chocolate to create delicious and original chocolates. The nougat is also an excellent ingredient for smoothies, ice cream, frozen desserts and tiramisu. It can be, finally, also used to make biscuits, mousse and creams.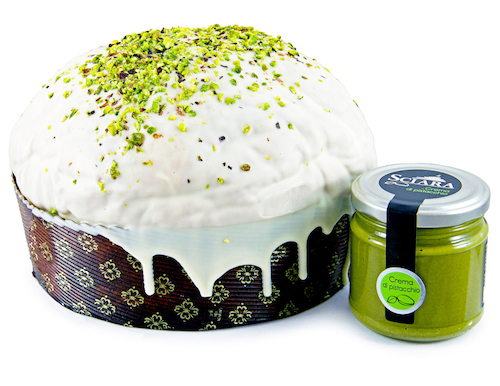 Sciara Panettone is an artisanal delicious cake created to offer all the taste of the best Pistachio. A totally handmade product, soft and fragrant. This ?Panettone? cake contains all the simplicity and goodness of the best pastry creations. No candies or stuffings, it is perfect for those who love the simple cakes. Sciara ?Panettone? is available both in a pack with Pistachio spread jar to be used for the filling, either in a single pack, to be enjoyed in all its simple goodness.