NC COMPONENTI S.p.A. with 39 years of experience in automation and linear motion actuation, is a european partner for customized solutions in both heavy and light industries.
Our core business is the engineering of Easy-Link ® chain and belt conveyor systems, which are custom designed and produced from scratch, to better encounter every customers' needs. The range of application and industry sectors are extremely wide, among many food, pharmaceutical, cosmetics, packaging, automation and manipulation industries.
The Easy-Move product line includes mechanical linear units and heavy-duty.
To better satisfy all different application needs, the company offers a wide range of components for automation and mechanical power transmission, which ensures its customers the full achievement of the best production targets, up to date with industry 4.0 requirements. With its strong background and mechanical industrial expertise in a large variety of industries, NC COMPONENTI earns the trust of many leading companies both in the Italian and international markets.
between 2.5 and 5 million Euro
Reference year of turnover:
MANUFACTURING OF MACHINERY AND EQUIPMENT NEC
Contact Information
Business Proposals
VIA FRANCESCO RAIMONDO 11/B
No business proposals uploaded
Easy-Link® Conveyor System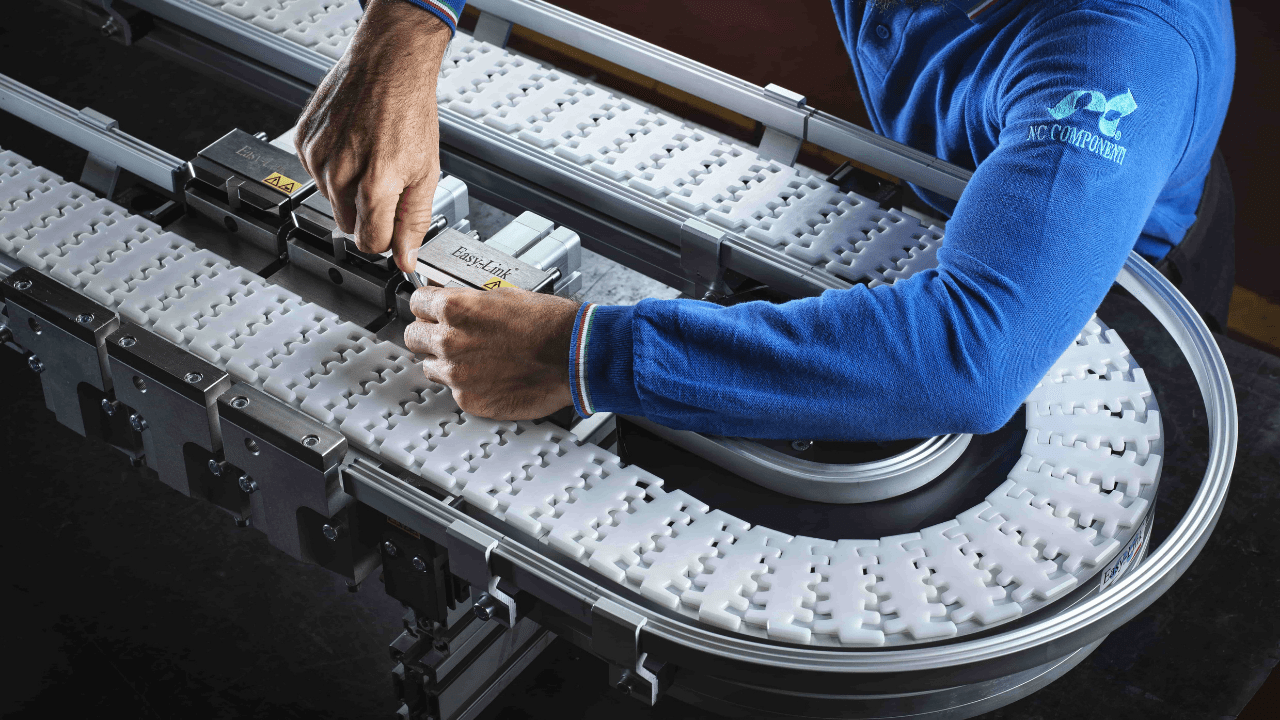 Easy-Link® conveyor system: simple, versatile, reliable, noiseless.
For every kind of application need, even the most difficult ones, there is an Easy-Link® solution.
The Easy-Link® conveyor system has a modular structure and a wide range of components: the customization of complex conveyor lines is 3D designed by our technicians. The customized projects come to life in our workshop; the production of the mechanical conveyor is made in Italy with the best quality components on the market.
Easy-Link® is a modular conveyor system suitable for handling a wide range of products.
The flexibility and modularity of the system components ensure the best solution to any specific layout need and they allow its application in a multitude of industrial sectors, such as:

FOOD - AUTOMOTIVE - COSMETICS - PHARMACEUTICAL - OPHTALMIC - PACKAGING - END-OF-LINE

Please refer to catalogue for any further technical information, or contact us: we will be pleased to answer Your requests.
Easy-Move linear units and heavy duty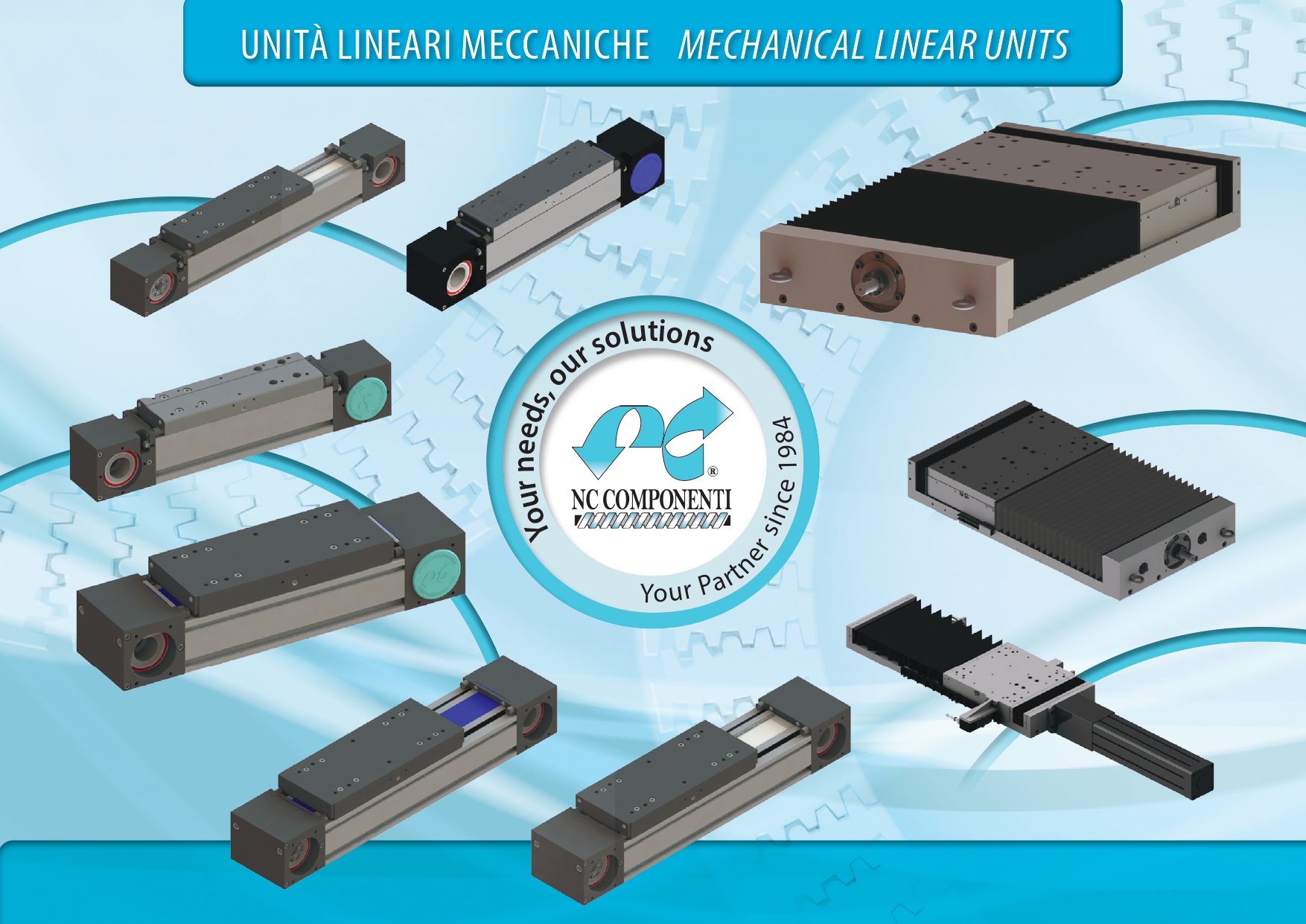 Mechanical linear units and tables produced by NC COMPONENTI are suitable for various applications, from pure positioning, to the manipulation with complex multi-axis systems, where precision and reliability are essential.
Linear tables and units of our production:
• The LPA linear units range, which consists of belt driven units with external guides system. A rack version is also available. Different sizes available, they are made in anodized aluminium, therefore they are very strong and can reach high-performances, referring to load capacity, speed and acceleration.
• The LE linear units are essentially belt driven units, available in two sizes, 80 and 120, with or without cover band. They are suitable both for horizontal and for vertical applications. The main difference form other linear units is that their guide and transmission systems are located within the anodized aluminium profile.
• The SLT product range consists of latest-generation linear tables, developed to satisfy customer requirements, especially referring to strength, load capacity and product life.

Please refer to catalogue for any further technical information, or contact us: we will be pleased to answer Your requests.