Zaghis is a historic Italian company founded in 1964, IFS certified, specialized in the production of baked goods and leavened products of the Italian tradition such as Panettone and Pandoro.

We offer a decennial experience in the best quality production and export management, with particular attention to transparency and responsibility.
We aim a maintain a strong spirit of innovation thanks to a careful research and development team that makes the customer's requests and wishes concrete, offering remarkable flexibility and support.

Experience and curiosity, together with the new generation equipment, make Zaghis a dynamic and attentive partner for anyone who wants to give light to delicious products made by the best practices and raw genuine ingredients.

Zaghis, with you every single day!

Best regards and thanks for the attention
between 2.5 and 5 million Euro
Reference year of turnover:
Production of fresh pastries
Product of crispbread and biscuits; production of preserved pastry products
Company presentation, visit to the production department and detailed interview about our reality. Video in Italian with the possibility of subtitles.
Contact Information
Business Proposals
No business proposals uploaded
Traditional Italian dessert Panfrutto of soft, naturally leavened dough and stuffed with a variety of candied fruit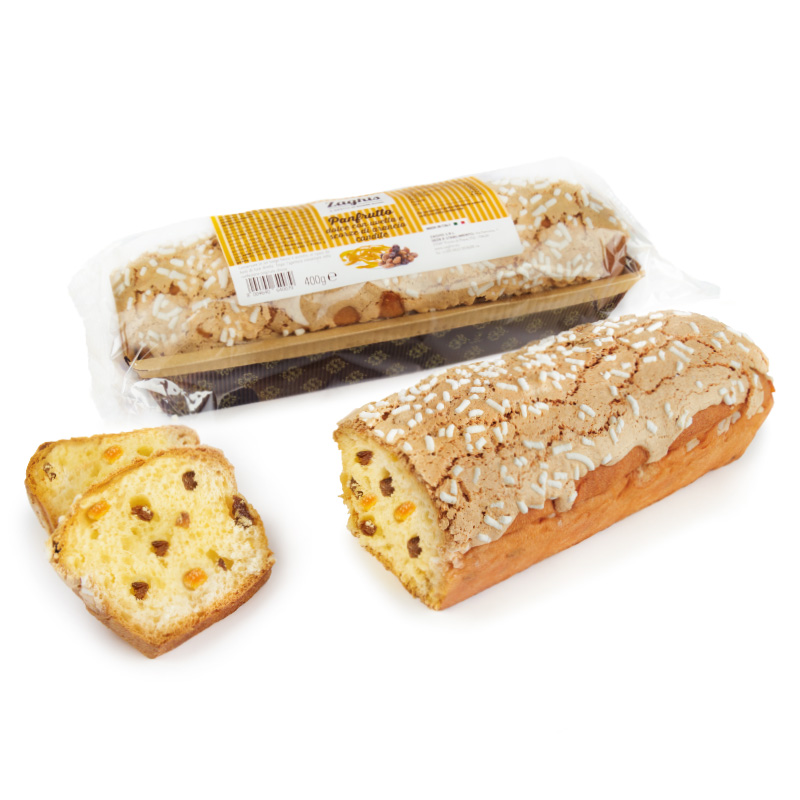 Soft sweet bread of naturally leavened dough for more than 48 hours, enriched with various fine varieties of candied fruit. Mother yeast makes the dough more fragrant and digestible, and gives the product greater shelf life without the need for added preservatives.

Perfect for breakfast and to be drenched in hot drinks, available all year round in its 400g format.
Tiramisu Italian dessert original recipe with cream, coffee and ladyfingers, stable at room temperature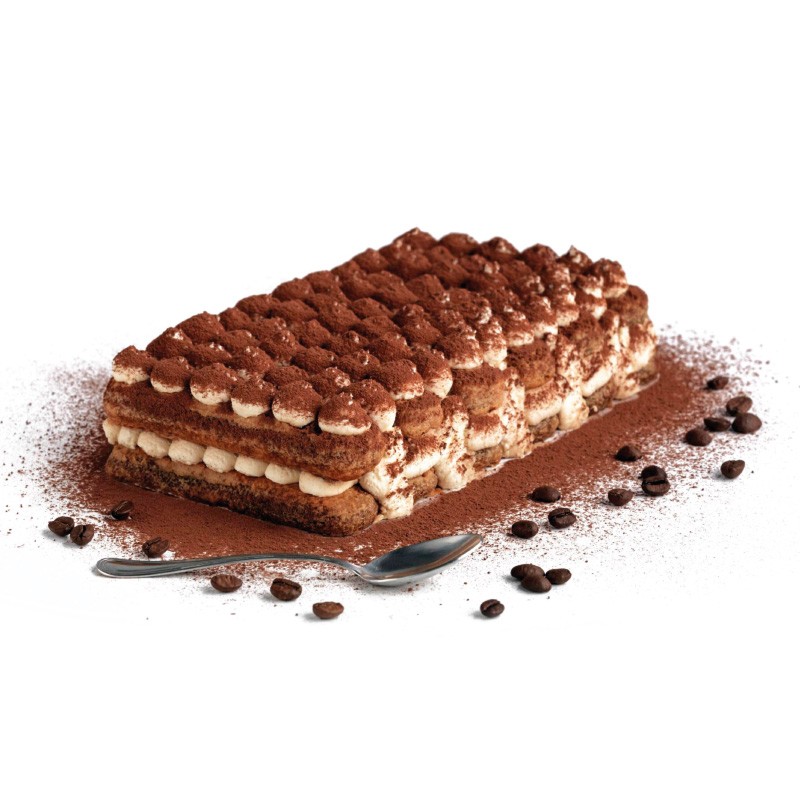 Traditional Italian dessert, in an innovative version that respects the original recipe, but designed to be stored at room temperature. Also available in a single portion (70g), perfect for collective catering and the snack sector.

Made according to Italian tradition, it alternates a layer of Savoiardi biscuits soaked in coffee, with mascarpone cream, all sprinkled with fine cocoa powder.
The product is made in Treviso, the native city of this famous dessert.
Strudel cake with fragrant layered dough and intense pear puree and chocolate chips filling.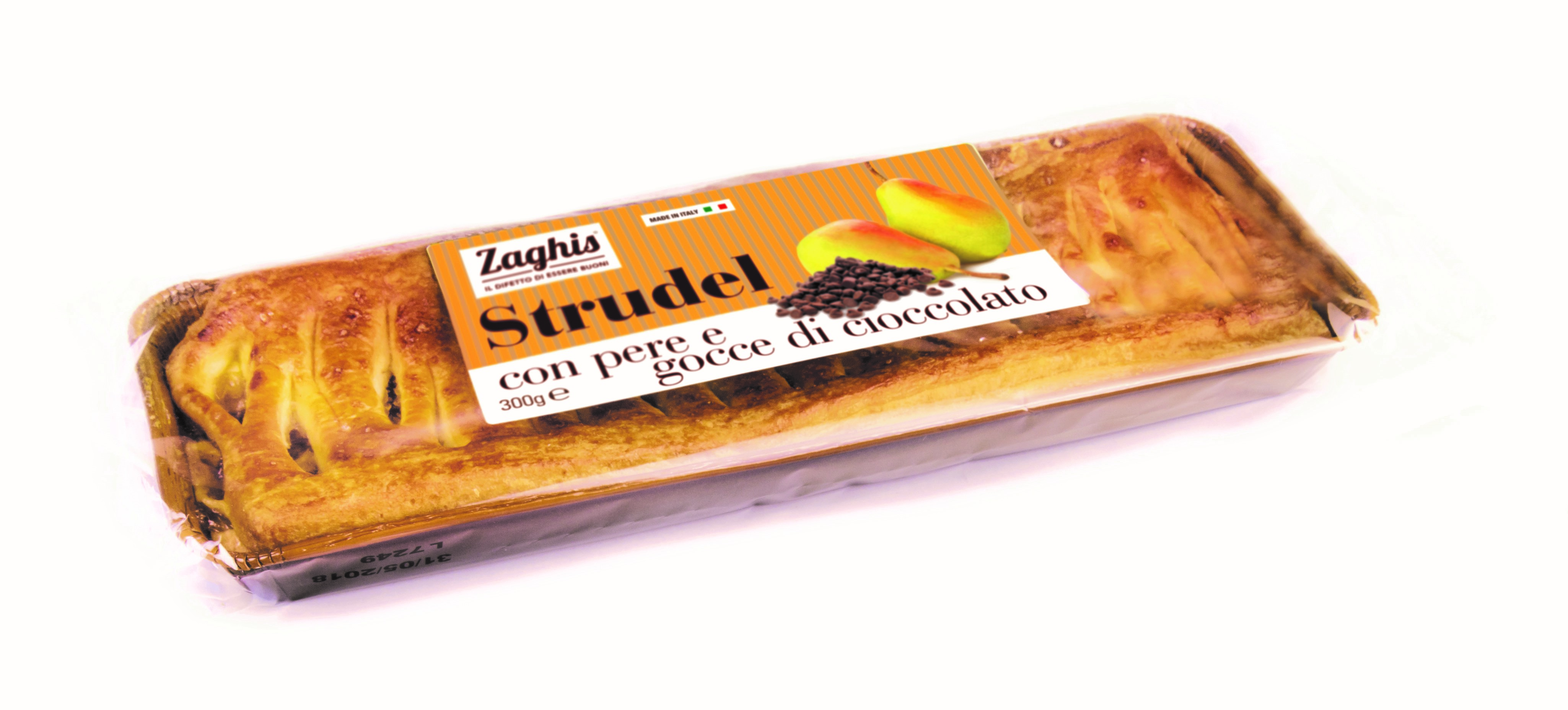 Traditional Italian strudel with layers of pastry, stuffed in a completely new version, with creamy pear puree and crunchy chocolate chips.
A meeting of unique and completely innovative textures and flavors.

Packaged in 300g portions, it is also available in the traditional version with apple puree, and in the new one with berries.
Italian artisan pastry sourdough Treccia cake filled with custard cream and fine raisins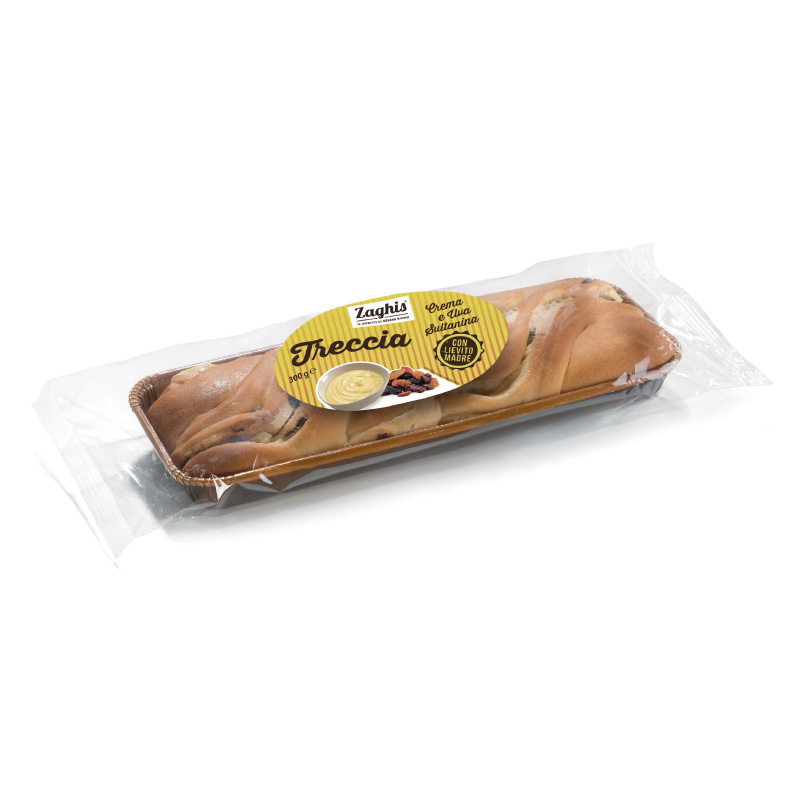 A soft and genuine baked cake filled with a creamy heart, hand-woven by our skilled pastry chefs, who give value to each piece.

Produced with mother yeast, the dough remains fragrant, genuine and digestible thanks to the enzymatic processes activated during the slow natural leavening. This process confers greater stability and long shelf life over eight months.

In the photo, we have a creamy heart of custard and dark chocolate drops. The product is available in many other tasty versions, as the new chocolate and pistachios and the classic custard and chocolate.