DonadonSDD offers more than sixty years of experience in the production of rupture discs (bursting discs), safety devices that protect plants against the risk of pressure variation.
The industries which see our rupture discs as essential elements are many and extremely diverse; main ones: Oil&Gas , Chemical, Biogas, Pharmaceuticals, Food Industry, Cryogenic, Energy, Aerospace, Transport, Automotive.
Rupture discs are easy to install, airtight, versatile and free of maintenance.
DonadonSDD organization and procedures are perfectly aligned with ISO 9001 and 9100. Products are certified according ASME VIII , PED , ATEX, 3-A SSI.
More information online: www.donadonsdd.com
between 2.5 and 5 million Euro
Reference year of turnover:
From 750.000 to 2.5 million Euro
MANUFACTURING OF OTHER METAL PRODUCTS
Manufacturing of other taps and valves
Manufacturing of machines and equipment for the chemical, petrochemical and oil industries (including parts and accessories)
Contact Information
Business Proposals
No business proposals uploaded
Rupture disc NS NANOSCORED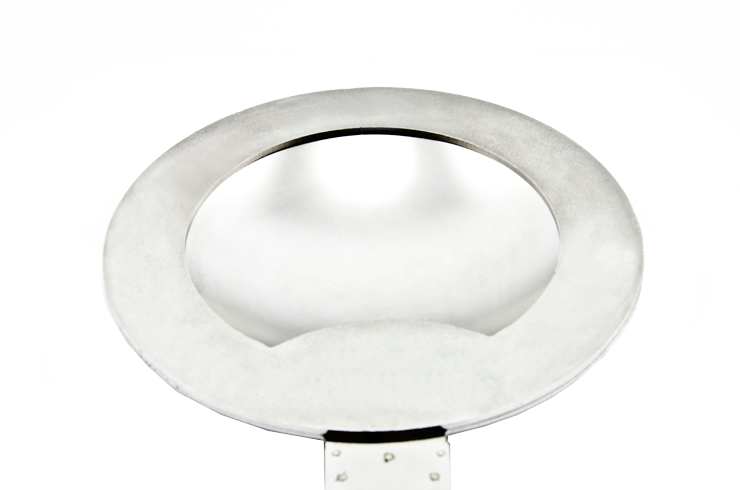 Rupture disc, also known as a pressure safety disc, burst disc, bursting disc, or burst diaphragm, is a non-reclosing pressure relief device that, in most uses, protects a pressure vessel, equipment or system from overpressurization or potentially damaging vacuum conditions. A rupture disc is a type of sacrificial part because it has a one-time-use membrane that fails at a predetermined differential pressure, either positive or vacuum.DonadonSDD introduces the new NS NanoScored series Burst Discs, a further development of its breakthrough technology. DonadonSDD has also been awarded a EU patent for the innovative NS NanoScored rupture disc manufacturing method. NS NanoScored series rupture discs are fully metallic and adequate for all applications. The NS Nanoscored rupture disc series includes tension rupture discs (forward acting) like SCD discs and compression discs (reverse buckling) like SCR discs (petals) or Y90 and KRD (opening on circumference).