Three Pharmacists, working with a Business Developer & Controller.
Science for skin is research. It is quality to be shared, innovating while respecting tradition. An open field based on simplicity and concrete action in creating anti-age, anti-wrinkle cosmeceuticals and formulating nutritional supplements always marked by claims in line with the needs and demands of the market.All expressed through a language where beauty and style are not just the sum of their vowels and consonants, but are considered in their deepest, most personal meanings.
Science for Skin cosmeceuticals carry out their action by exalting, day by day, the beauty that your age can express.
Reference year of turnover:
Manufacturing of perfume and cosmetics
RETAIL TRADE (EXCLUDING MOTOR VEHICLE AND MOTORCYCLE TRADE)
European research has produced JalacynC57®, the functional proto-biopeptide complex with a remodelling/anti-age action that protects the structural proteins of the dermis (proteoglycans) with a focused action on the collagen fibrils, making them stronger and longer lasting over time. Butters and oils from the most time-honoured traditions: Mediterranean, African, and the most highly-sought-after substances from the Amazon. Botanical science has given modern cosmetology ingredients that have a great affinity for the skin and an effectiveness that's unique and masterly. Acai, Buriti, Cupuacu, Murumuru: all support the powerful JALACYNC57® complex with toning and remodelling action.
One 4 Skin is a serum formulation with powered bio-functional JALACYN C57 complex and pure Recovery C in the reservoire cap.Supporting the anti age peptide SYN HYCAN , the higly desiderable effect and effective D.M.A.E., the crucial HYALURONIC ACID, whose moisturizing effect is one of the most important actions as part of what is coomonly called an "anti age strategy"
Contact Information
Business Proposals
No business proposals uploaded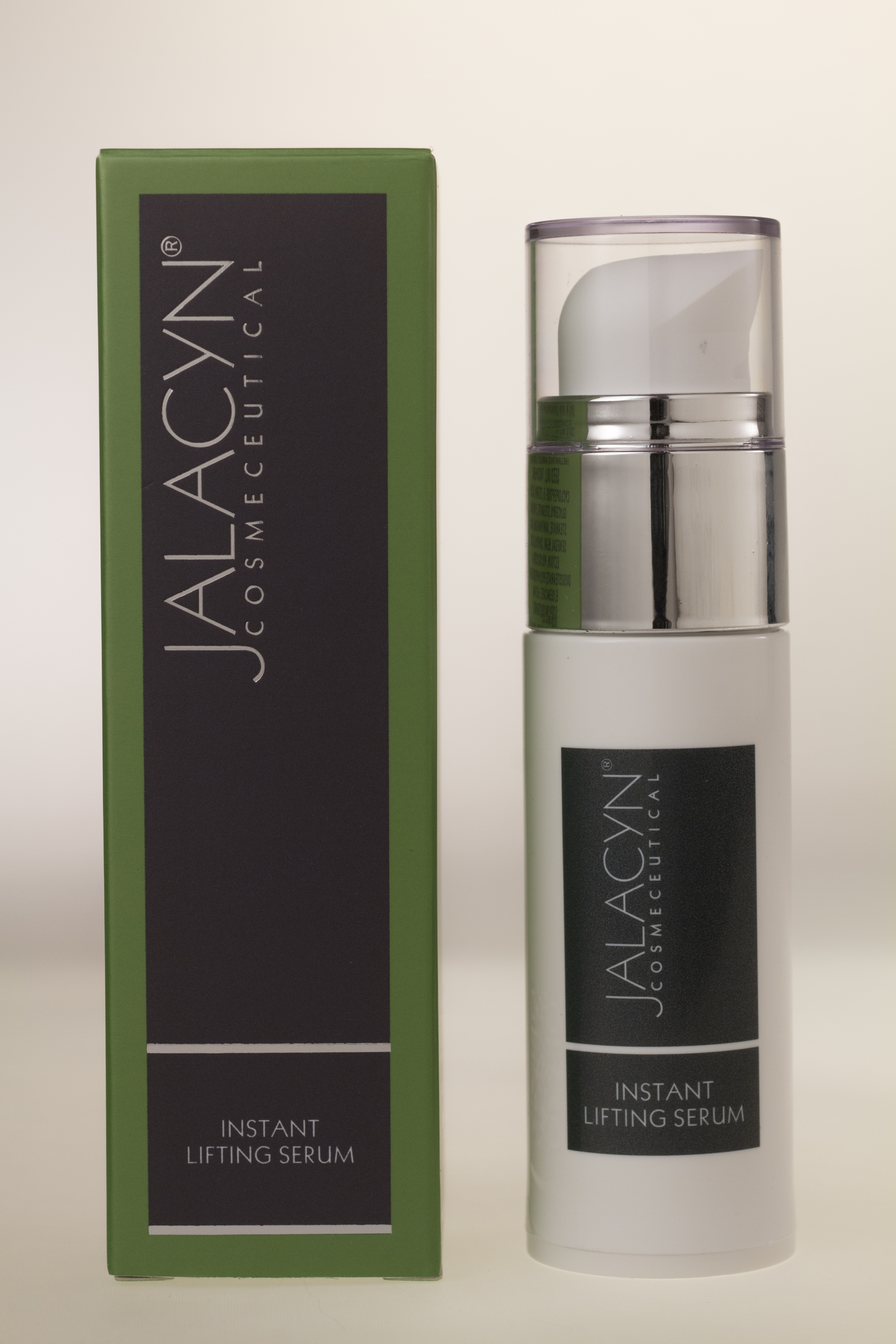 A sophisticated and powerful serous formula that reactivates the natural reflexes typical of young skin. A toning, smoothing, lifting and energizing action, visible right from the first application. INSTANT LIFTING SERUM is an activator of radiance. It contains JalacynC57® biofunctional complex Cyclopeptide-5 (Cyclopeptide-5) Vitamin C in tetraisopalmitate form (Ascorbyl tetraisopalmitate) Cross-linked Hyaluronic acid