Modena Estense brings together a group of manufacturers who have developed high-quality products and exclusive recipes under the brand Modena Estense. We offer products that guarantee the consumer the best level of "value for money" and satisfaction in terms of quality of the ingredients and best taste in each product group. Thanks to this the consumer knows that regardless of the product he will buy, choosing Modena Estense he will never be disappointed!
between 250.000 USD and 500.000 USD
Reference year of turnover:
From 250.000 to 750.000 Euro
Contact Information
Business Proposals
Modena Estense 1598 S.r.l.
No business proposals uploaded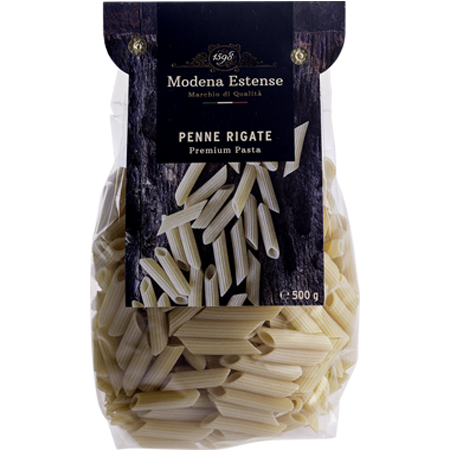 All our pasta has 100% Italian ingredients, it is shaped through bronze die and it is IFS, BRC and Kosher certified. We also have an organic range with whole grain and spelt semolina.
Tagliatelle all'uovo 250g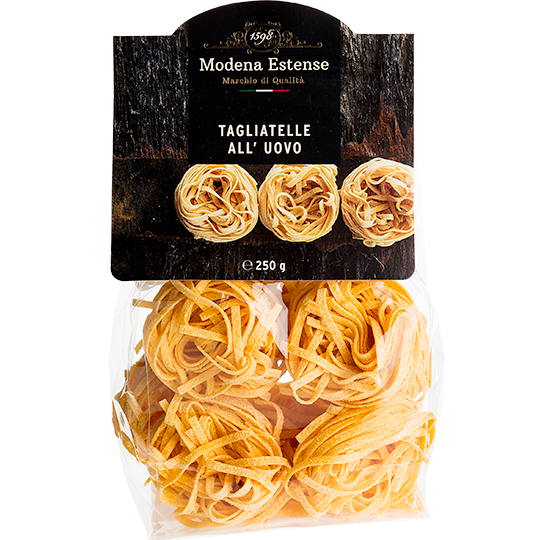 All our pasta rage has 100% Italian ingredients. Our egg-pasta ist made with 8 fresh eggs (free range, quality level A) per Kg flour. It is shaped through bronze die and it is IFS and BRC certified.
Aceto balsamico di Modena IGP 250ml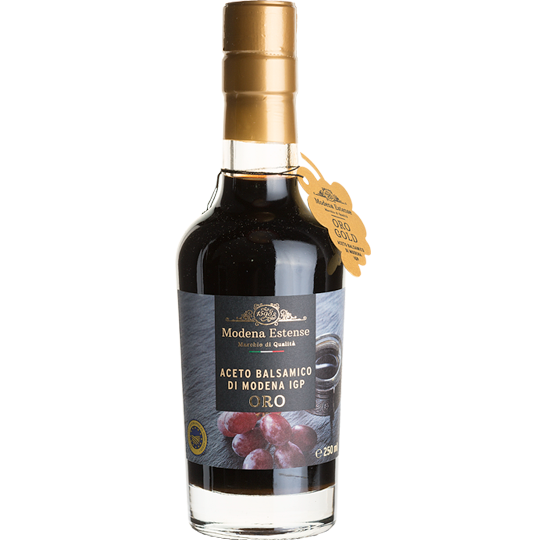 Balsamic vinegar of Modena with a density of 1,32 and a unique taste. Ideal with cheese, meat, strawberries, pumpkin soup, ice cream and salads.
Olive verdi grigliate 280g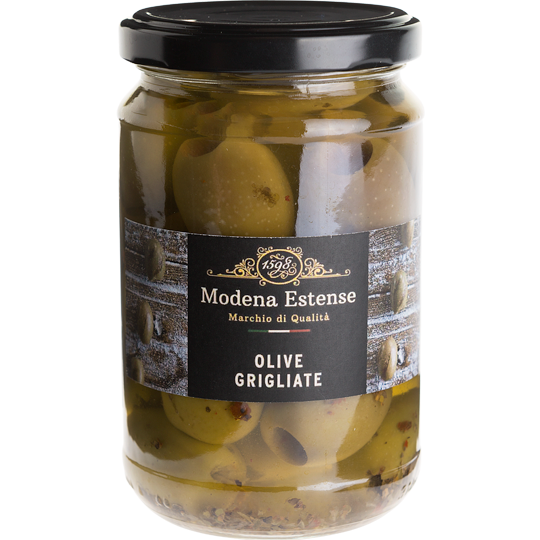 Our antipasti range is made with fresh vegetables, has a unique taste and it is IFS and BRC certified.
Passata di pomodoro biologico con basilico 690g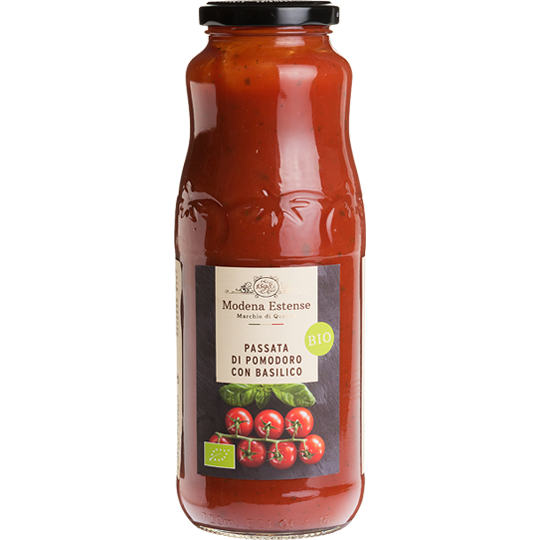 Our organic tomato passata and our whole sauces range is made with 100% Italian fresh tomatoes.