EL is the quintessential hallmark of Italian
indulgence, sought after by connoisseurs of luxury the
world over. EL branding is found only on the finest
and most prestigious, limited-edition boutique foods
and luxury products masterfully handmade in Italy.
Every product is individually numbered – a guarantee of its uniqueness in the world – and indicative of the limited nature of its production. Needless to say, once all units in each item's short production run are sold, the opportunity to buy one is gone forever, as they will never again become available. The EL trademark is only awarded to the very best products in Italy – products that meet the stringent EL criteria concerning quality of raw materials and quality of master craftsmanship. Only by satisfying our audit are new products allowed into the EL catalogue.

To enhance the beauty of each product and to provide incredible character to those who invest in EL pieces, every item is presented in a gorgeous, Tuscaninspired, small wooden chest – the ultimate luxury gift box, made by hand from native Italian wood and available in either a classic timber or in a diamond cabinet parquetry. So exquisite is their presentation that EL products are considered a standard gift for diplomatic, Royal and Presidential contexts. In addition, each piece is furnished with a certified cartographic scroll depicting the geographic region of origin and the official history of the manufacturer. The receiver thus learns the nature of the artisanship, the richness of the community around the manufacturer and the personal story of the individuals that actually made their gift – most typically often generations old businesses where traditions are handed down from father to son to grandson – sometimes over hundreds of years in Italy.
Reference year of turnover:
WHOLESALE TRADE OF FOOD PRODUCTS, DRINKS AND TOBACCO PRODUCTS
Contact Information
Business Proposals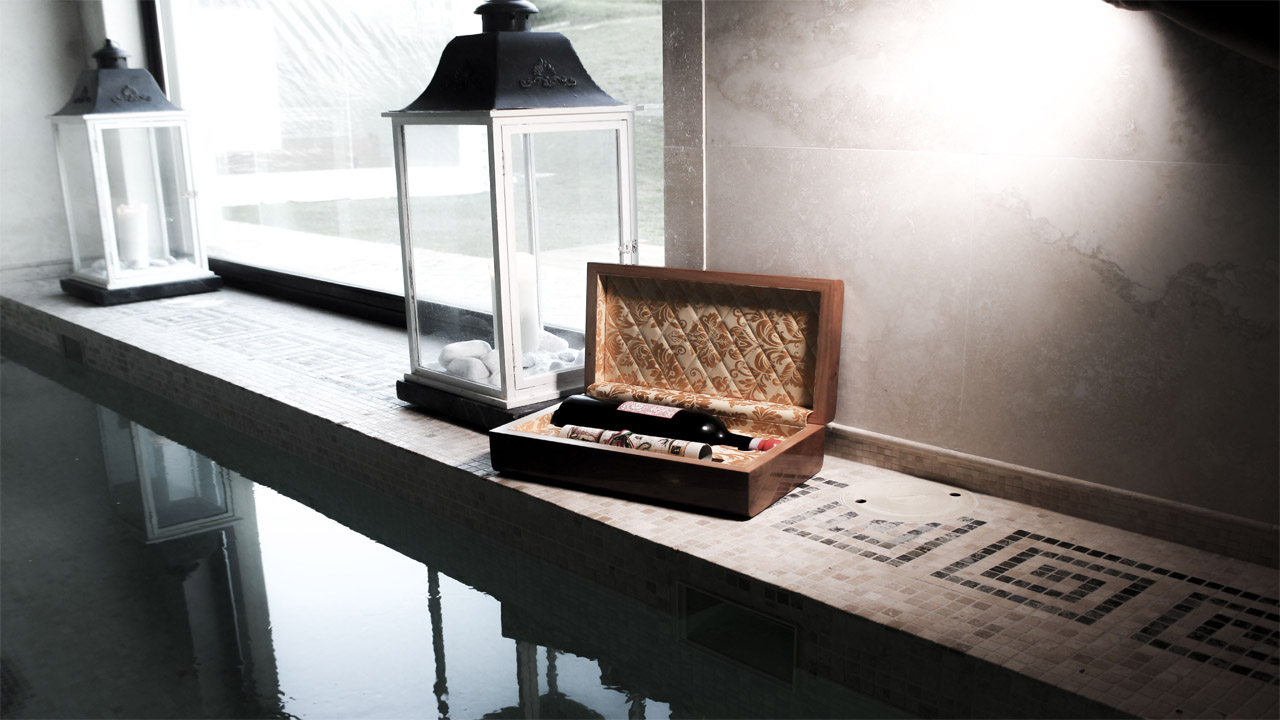 Elm Root Wood, Small Chest, 53cm (width) x 31cm (length) x 16cm (depth). Inner lined with rich woven brocade and has a 24 Karat gold crest on the lid 3 litre Magnum of Barbera D'Asti 2009 from the vineyard Ca Del Grifo,part of a limited edition of just 29 bottles. Handwritten Parchment with map of ancient Italy and description of vineyard with EL wax seal. Holographic seal (forth level warranty)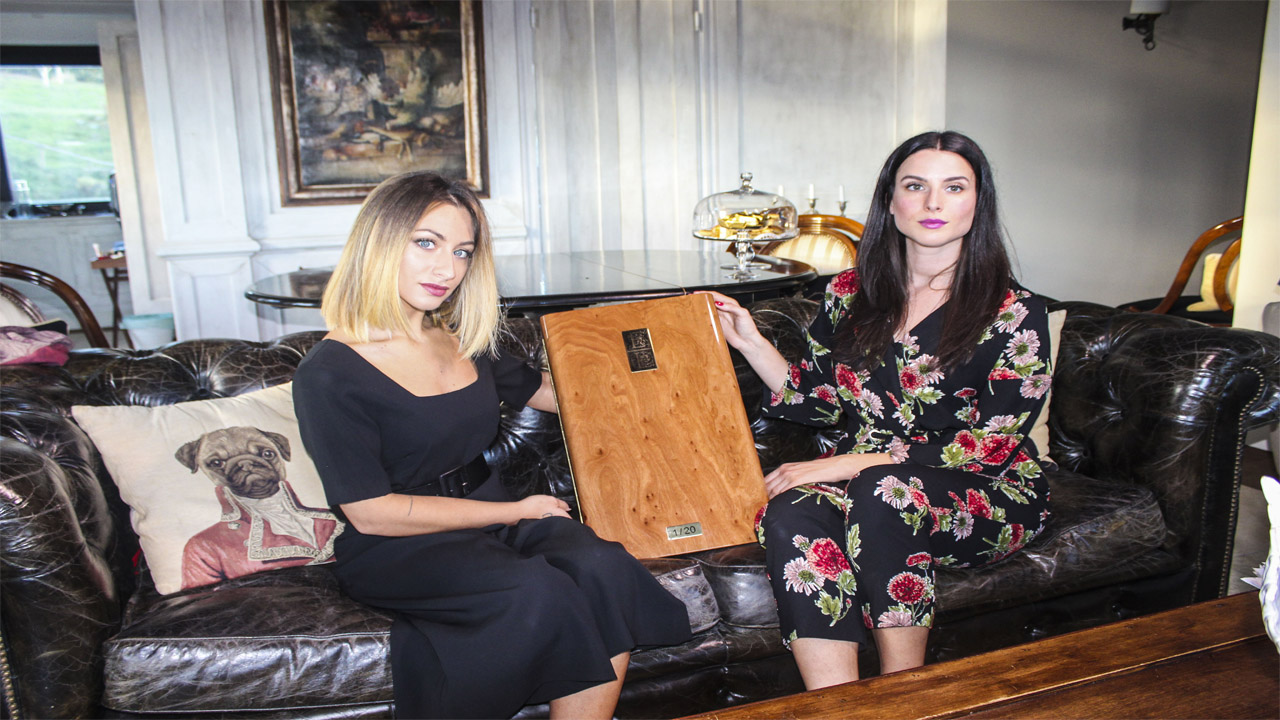 Even at first glance one can instantly tell that within our small wooden chests which are exquisite and imposing awaits something truly extraordinary to be discovered. These gift boxes have significant visual impact, conveying high ceremonial status to the person to which they are intended and signalling the reputation of their contents. These mini chests are delicately handmade by arguably the most celebrated and exclusive master woodturner in Italy if not the world whose artisan works exemplify incalculable hours of hand craftsmanship, of aesthetic beauty and the attention to detail that only comes from a small, family operated carpentry workshop. The wood itself, sourced from the pristine forests of Italy is only ever selected from the first grade timbers, radiating unspeakable natural beauty that is truly wonderful to behold – especially when on display upon your mantelpiece, in your boardroom or in a glass cabinet.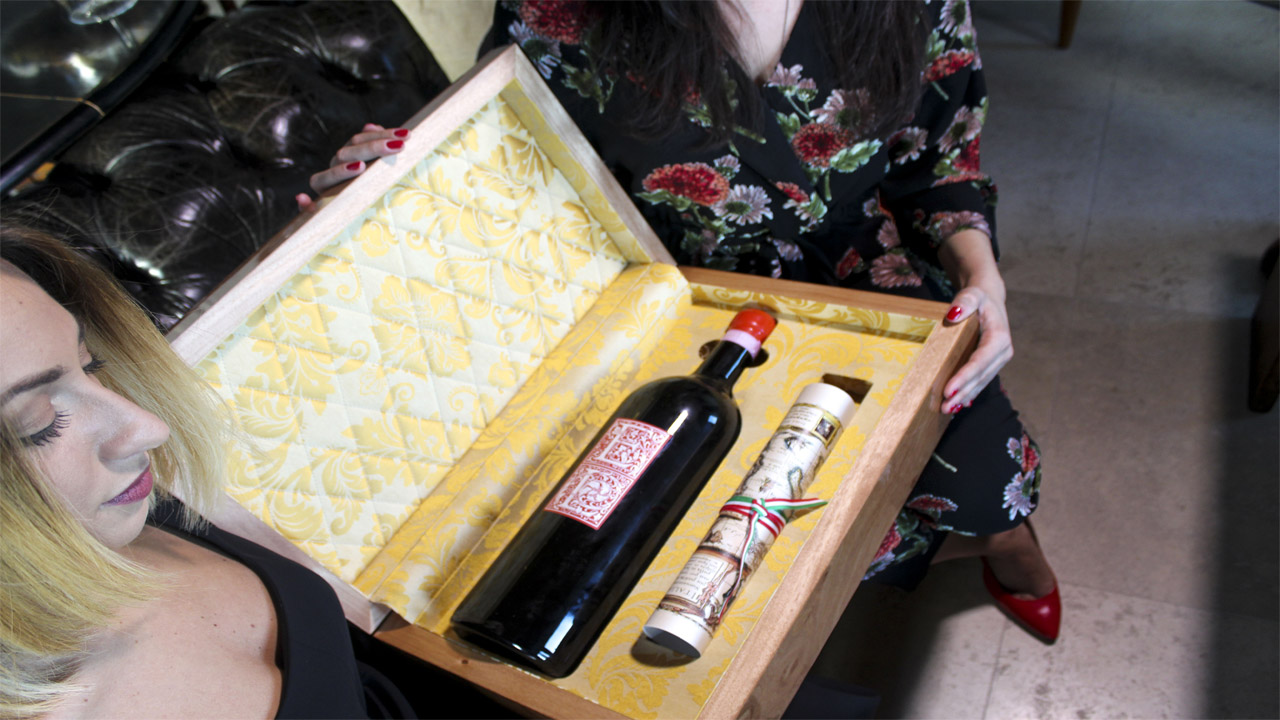 Barbera is an Italian red grape variety, the third most cultivated red variety in Italy in 2000, after Sangiovese and Montepulciano. It produces good yields and is known for its intense colour, its low tannins and its high levels of acid. Vines that are hundreds of years old still exist today in many regional vineyards and allow for production of robust, long-aging red wines with intense fruit and ideal tannic content. The most notable examples carry the official D.O.C.G. quality assurance certification (Denominazione di Origine Controllata e Garantita) that guarantees the variety's authenticity and highest quality. When young, this wine exudes a very intense aroma of fresh cherries, raspberries, blackberries and sour cherries.