Founded in 1992, IBSA Farmaceutici Italia, the Italian branch of theIBSA Group, has its headquarters in Lodi, offices in Rome and two production sites, one in Lodi and the other in Cassina de' Pecchi (MI).

The company has grown rapidly in recent years, now employing more than 500 people and becoming a leading economic, scientific and industrial reality in the Italian pharmaceutical sector. Science, innovation, technology and know-how have always distinguished the IBSA culture and together with investments in research and development, they have allowed the company to build up a unique product portfolio over the years (drugs, medical devices and nutraceuticals) based on the improvement of existing technologies and molecules and able to increase product value for doctors and their patients. IBSA currently operates in 12 main therapeutic areas: Cardiometabolic, Dermatology, Dermoaesthetic, Endocrinology, Reproductive medicine, Osteoarticular, Pain and inflammation, Respiratory, Urology, Ophthalmic, Otolaryngology, Consumer Health.

Research and development activity uses advanced technologies to study new methods for administering drugs, such as pre-filled syringes, softcapsules, orodispersible films, medicated transdermal patches and ointments in BoV (Bag-on-Valve), with the aim of providing healthcare professionals with new, efficient and reliable treatment methods that can contribute to truly improving patients' quality of life.
Reference year of turnover:
From 15 to 50 million Euro
MANUFACTURING OF MEDICINES AND PHARMACEUTICAL PREPARATIONS
Manufacturing of medicines and other pharmaceutical preparation products
Contact Information
Business Proposals
IBSA FARMACEUTICI ITALIA SRL
VIA MARTIRI DI CEFALONIA 2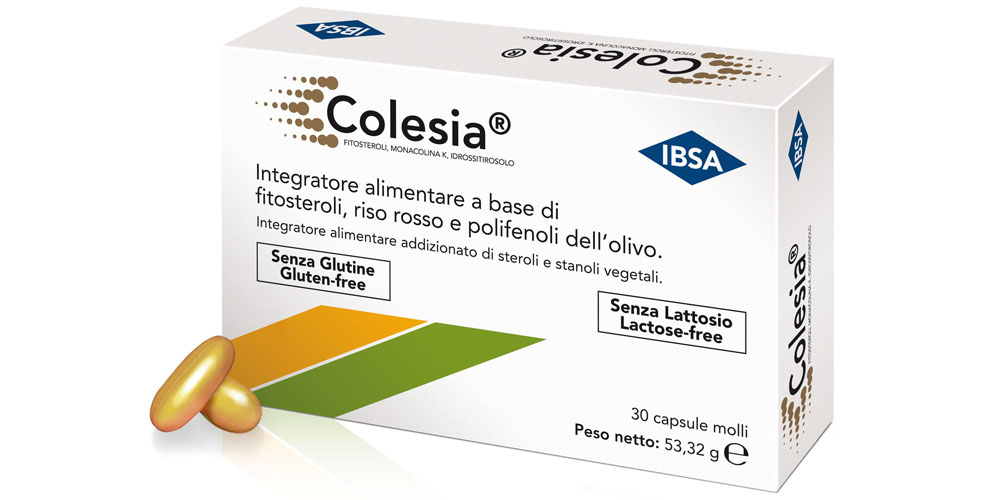 INDICATIONS Food supplement containing red yeast rice, phytosterols, olive polyphenols and curcumin that contribute to the MAINTENANCE OF NORMAL CHOLESTEROL LEVELS in the blood. COMPOSITION Sterols and stanols 424,8 mg Monacolin K 5 mg Hydroxytyrosol and derivatives 2,5 mg Curcumin (Curcuma longa) 250 mg complexed with soy phospholipids USE 1-2 Soft Gels capsules a day after meals.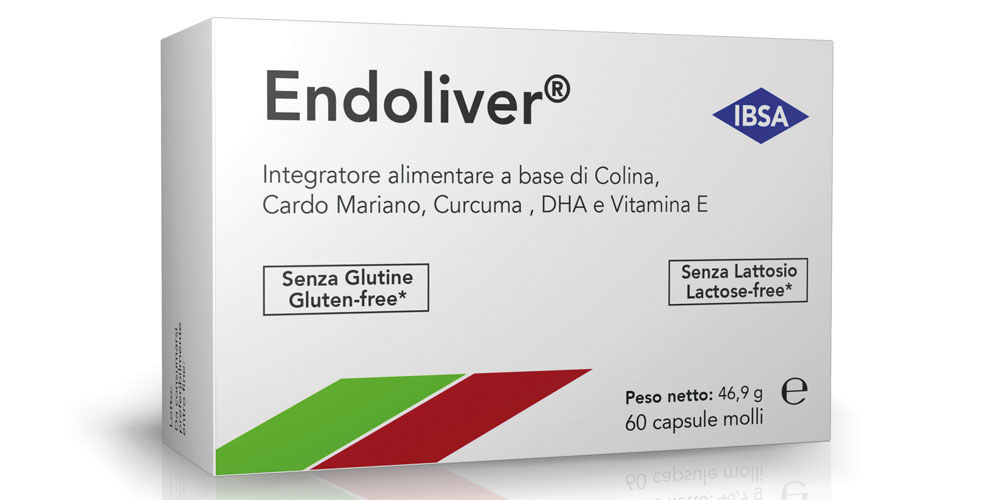 INDICATIONS Food supplement based on Choline, Milk Thistle, DHA and Vitamin E. COMPOSITION Choline 43 mg (2 cps) Milk Thistle 150 mg (2 cps) DHA 290 mg (2 cps) Vitamin E 13.4 mg (2 cps) USE 2 soft gel capsules a day. BENEFIT / USP A natural liver protection based on: - Choline to contribute to the maintenance of normal liver function - Milk Thistle to promote the purifying action of the organism - Curcuma and Milk thistle to protect the liver from toxic substances and help the digestive function - Omega 3 from fish oil, standardized in DHA - Vitamin E to help cells from oxidative stress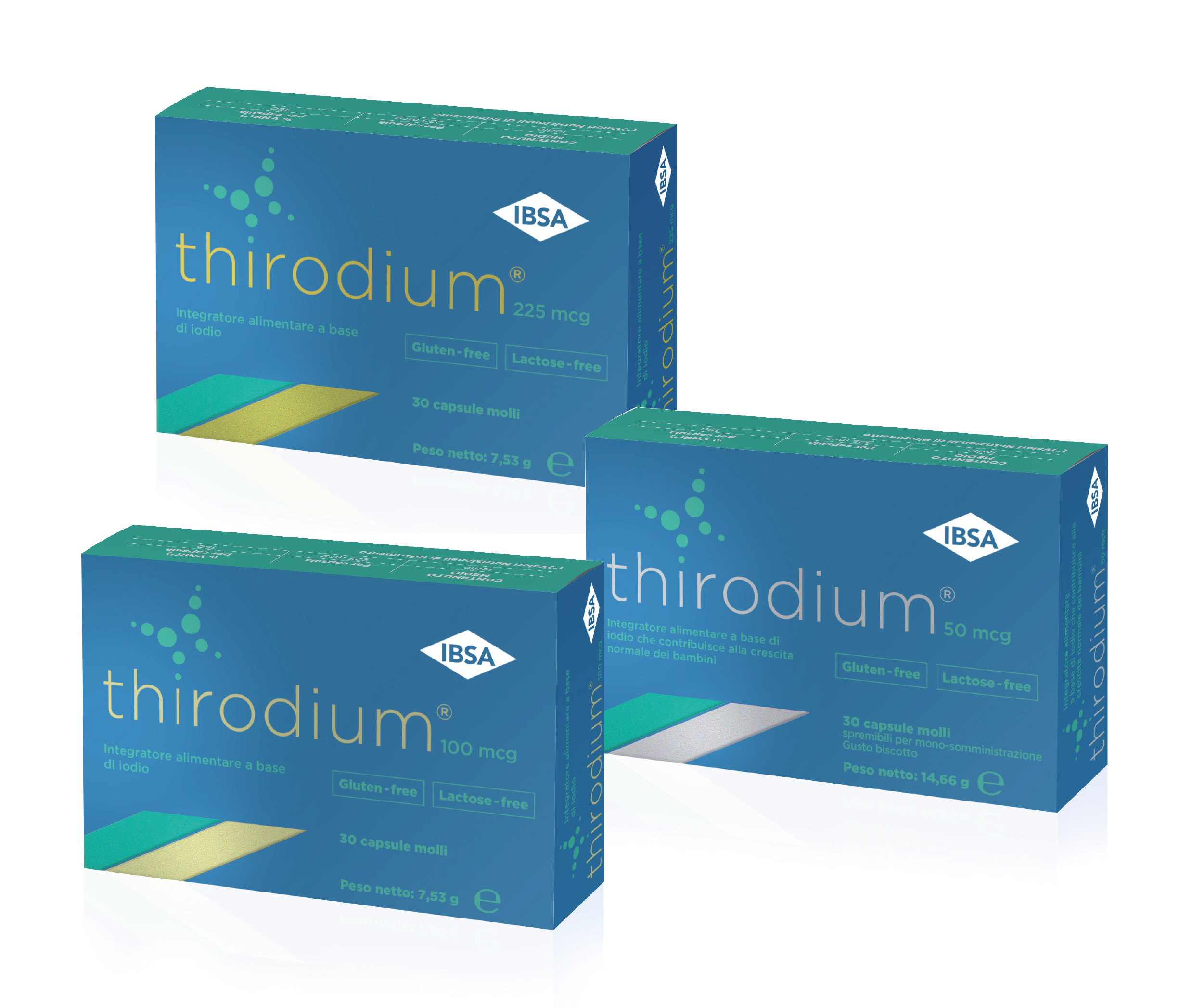 INDICATIONS An effective and safe choice for the treatment of iodine deficiency. COMPOSITION Iodine 50 mcg 30 soft gels. 100 mcg 30 soft gels. 225 mcg 30 soft gels. BENEFIT / USP Iodine is an essential trace element, which is vital for normal growth and development of the body. Contributes to the normal production of thyroid hormones and normal thyroid function - contributes to the normal functioning of the nervous system - necessary for energy metabolism.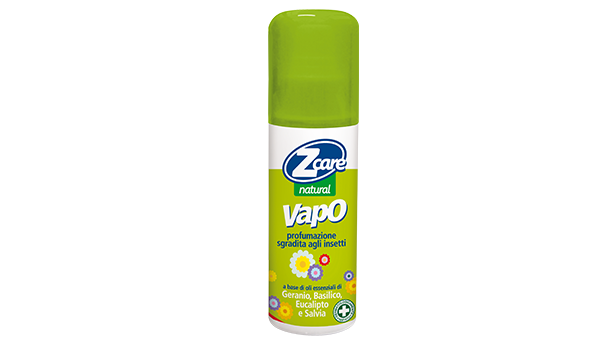 INDICATIONS Based on plant extracts, classifiedas cosmetics, characterized by a scent that insects find unpleasant and keep them away. From 14 years. COMPOSITION Essential oil-based formula containing geranium, basil, eucalyptus and sage, with a scent that insects find unpleasant. It leaves the skin pleasantly scented. BENEFIT / USP Dermatologically tested Scent that insects find unpleasant Contains Geranium, Basil, Eucalyptus and Sage essential oils. Strong adhesion USE Apply uniformly 1-2 times/day on the skin