Bio Organica Italia s.r.l. is today one of the leading companies in UE for the production of ORGANIC and BIODYNAMIC Italian Olives, Antipasti, Spreads and Pesto. For over 20 years we grow in our fields (around 200 hectares of 100% organic soil) and we process in our industrial establishments organic products (mainly olives, artichokes and tomatoes) enhancing the typical biodiversity of our Apulian territory. We have more than 35.000 trees of olives "Bella di Cerignola" variety and a total production of Organic goods processed in our plants of approximately 2000 tons per year.
between 5 and 15 million Euro
Reference year of turnover:
Production of fruit and vegetable juices
Other processing and preservation of fruit and vegetables
Production of seasoning and spices
Wholesale trade of other non-specialist food products, drinks and tobacco
Retail trade or any type of product over the internet
Contact Information
Business Proposals
BIO ORGANICA ITALIA S.R.L.
No business proposals uploaded
Italian Biodynamic Demeter "Bella di Cerignola" green olives in brine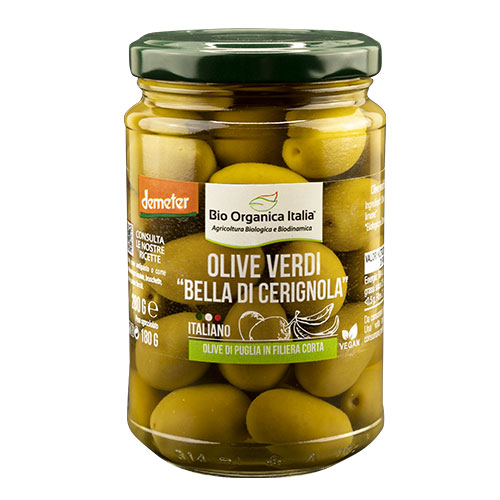 Italian Organic artichokes in extra virgin olive oil
Italian Organic Sundried tomatoes spreads "Bruschetta"
Italian Organic sundried tomatoes in extra virgin olive oil