Opinum il Caffè Srl is the Italian roasting-coffee family business established in Oppido Lucano, a small village in the South of Italy where the family lives. As it is handed down over time, the name "OPINUM" refers to the ancient name of the first human settlement in the place where the company is established. The brand, instead, is depicted as two brush marks on a canvas, which in turn echoes the craftsmanship of the works created by an artist. The key to our business success lies in a product traditionally linked to Made in Italy: il Caffè Espresso Italiano.

Opinum is a young company that has distinguished itself on the market since 2015 for its handcrafted products. All products are the result of experience and passion in the world of coffee.
When you take a cup of Opinum coffee you meet quality, craftsmanship, passion and commitment from all the members of the family business.

Our coffee blends are made with selected raw materials. Opinum il Caffè blends follow a traditional air-cooled drum roasting process, followed by a refined degassing phase of roasted coffee which enhance coffee bean characteristics and coffee attributes.

Together with the traditional roasting process, first the selection of raw materials, and then the degassing phase of the roasted coffee, make our products unique on the market for which traceability and product certification is guaranteed.

Our mission is to satisfy the needs of those who love coffee and of those who desire a unique and high value product.
We take your request to heart, and for this reason we always guarantee high quality standards at all stages of the production process.

We are committed to represent the best coffee lab for our business partners.
between 250.000 and 500.000 Euro
Reference year of turnover:
Contact Information
Business Proposals
Roasted Coffee Blend DIAMANTE 100% ARABICA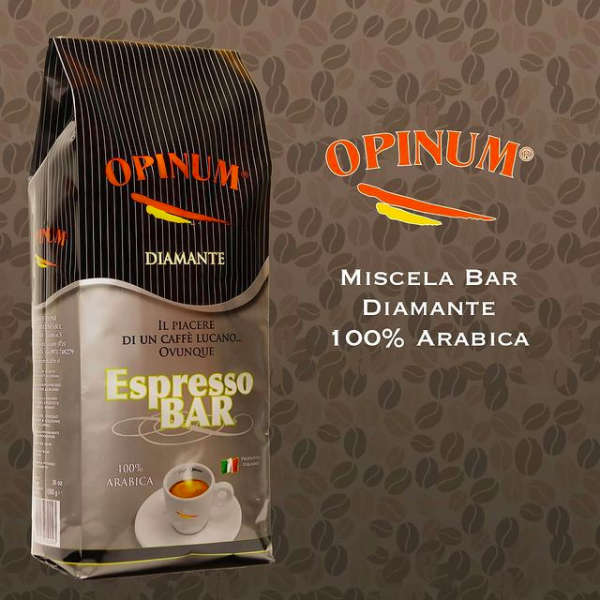 Supreme quality roasted coffee blend 100% Arabica made of different origins of arabica coffee selection AA.

Overall Product Attributes:
Body: Mid
Creamy: High
Sweetness: High
Acidity: Low
Temperature: 92,0°
Roasted Coffee Blend RUBINO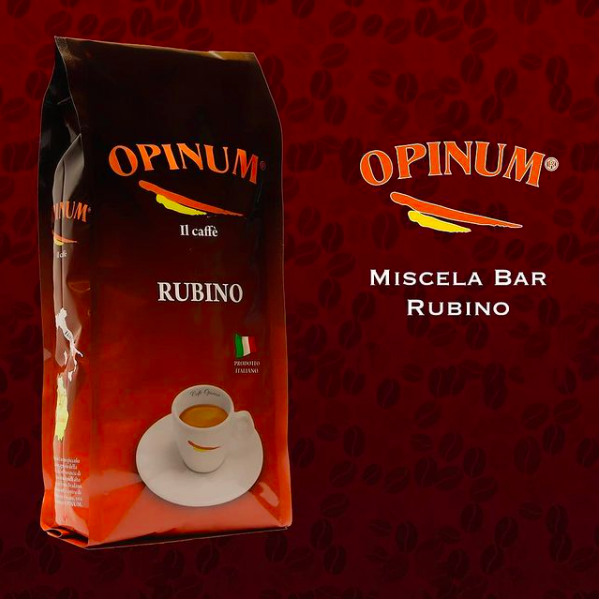 Supreme quality roasted coffee blend made of different origins of arabica and robusta coffee selection AA -70/30.

Overall Product Attributes:
Body: High
Creamy: Mid
Sweetness: Mid
Acidity: Too Low
Temperature: 92,0°
Roasted Coffee Blend SMERALDO
Supreme quality roasted coffee blend made of different origins of arabica and robusta coffee selection AA - 50/50.

Overall Product Attributes:
Body: Too High
Creamy: High
Sweetness: Mid
Acidity: Too Low
Temperature: 92,0°
Roasted Coffee Blend TOPAZIO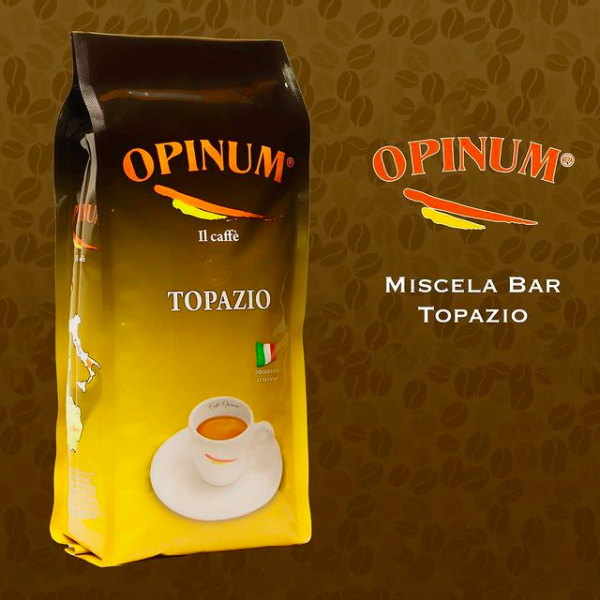 Supreme quality roasted coffee blend made of different coffee origins section AA - Automatic Machines.

Overall Product Attributes:
Best use for Automatic/Full Automatic Machines.
Body: High
Creamy: Too High
Sweetness: Low
Our offer includes several varieties of 100% Arabica Single Origin Coffee with the overall score standard international evaluation exceeding 80/100.

Coffee origins:
COLOMBIA
ETHIOPIA
PERU
MEXICO
COSTA RICA
GUATEMALA