Saporita Food was born as a store in Chiavari (Genoa), from our passion for good food and for the quality of 100% Italian raw materials.

So we have selected those that we believe are the best producers and products, companies that make tradition coexist with eco sustainability. They are mainly small local and artisan, but innovative realities, where the human relationship and quality are put in the first place. Our products are not sold in the big distribution, this to guarantee you an accurate selection and of absolute quality.

The idea of this site stems from the desire to communicate with more people as possible the need for healthy eating. The importance in the choice of the raw materials with which the foods are made and the methods with which they are processed.

I (Ilaria) was born in Turin and have always been in the trade, Riccardo instead was born in Germany and graduated in gastronomic sciences for passion, even if he works in another sector, we both have Sicilian and Apulian origin, we met in Liguria where there could only be born an activity that would unite Italy in all its gastronomic aspects.

In conclusion, health, respect for the environment and quality are our core values.
Reference year of turnover:
RETAIL TRADE OF ACTIVITIES SPECIALISING IN FOOD, DRINK AND TOBACCO PRODUCTS
Retail trade of other food products in specialist activities
Contact Information
Business Proposals
COLORI & SAPORI S.A.S DI MASTROROSA ILARIA E C.
No business proposals uploaded
Paccheri of durum wheat semolina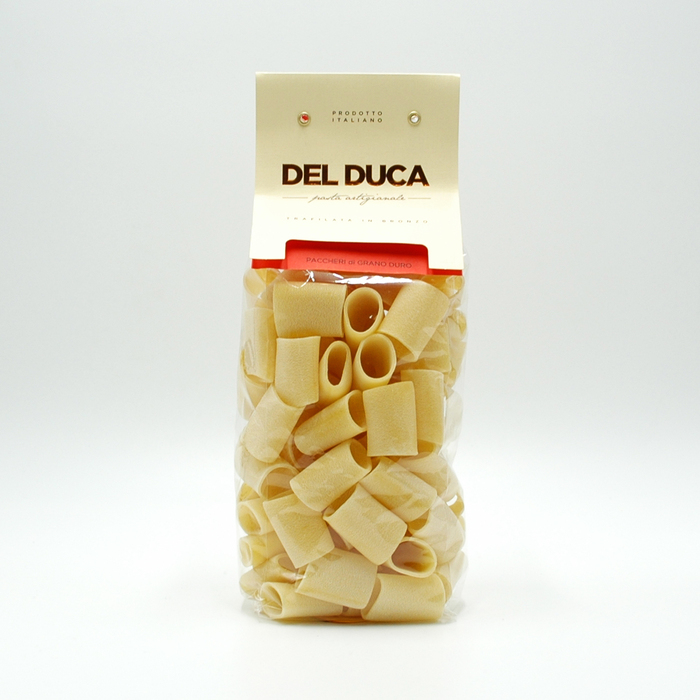 Artisan italian pasta Paccheri Del Duca Del Duca is a micro factory located in Salento (Apulia-Italy). The production of artisan pasta is based on healthy and genuine principles. The purpose is to preserve everything as it is born and develops. The aim is to create a healthy product that preserves its peculiarities. The artisan pasta Paccheri is a format of artisan dough of of durum wheat flour, drawn in bronze and dried at low temperatures. The dough is not stressed, thanks to the drying of the pasta at 40°C. It allows a complete and natural assimilation of every factor. Tips for use Excellent, especially when seasoned with the Apulian tomato sauce or fish sauces. Cooking time 10/12 minutes in abundant water. INGREDIENTS Durum wheat fluor, water.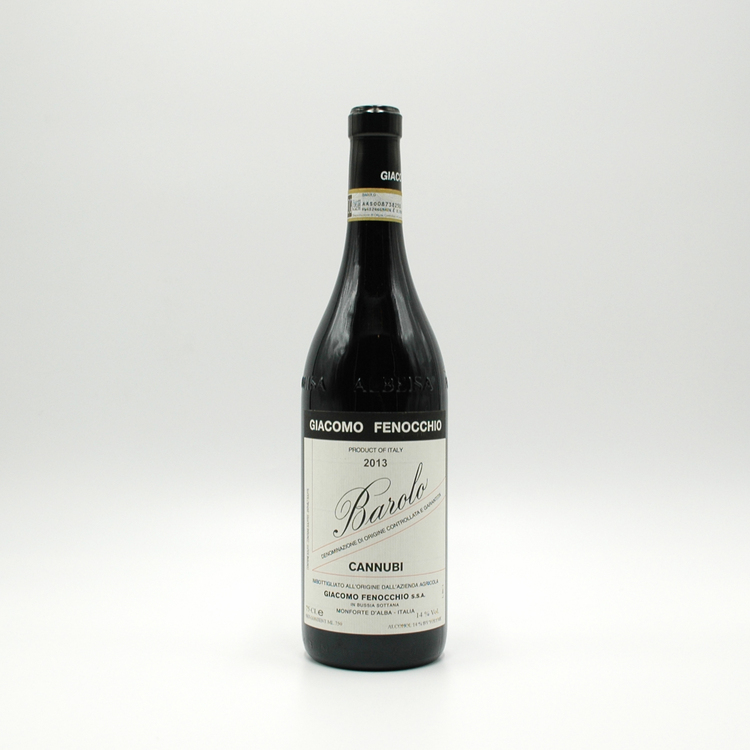 Barolo Docg Cannubi The Barolo Docg Cannubi is composed of the variety of Nebbiolo Michet. The Vineyard "Cannubi" is located at an altitude of 280 meters above sea level. The Vines have an average age of about 30 years and are exposed to the southeast. The harvest takes place manually in October. Maceration and alcoholic fermentation have a long life, reaching 40 days. It follows a refinement phase of 6 months inside steel tanks and a subsequent maturation of 30 months in large wooden casks. Before being placed on the market, rest for some time in the bottle. Only large barrels for the refinement of its Barolo, therefore, so as to leave total expression to the vine and terroir. Wine with a deep gared red colour with ruby shades. Bouquet rich in fruit and floral with warm and intense spicy hints. Elegant and velvety Wine is characterized by its completeness, for its ready balance and for its recognized longevity. Tips for use It is particularly accompanied with red meats, but also seasoned cheeses. Alcohol Content 14/14.5% Vol. Service Temperature 17-18 ° C.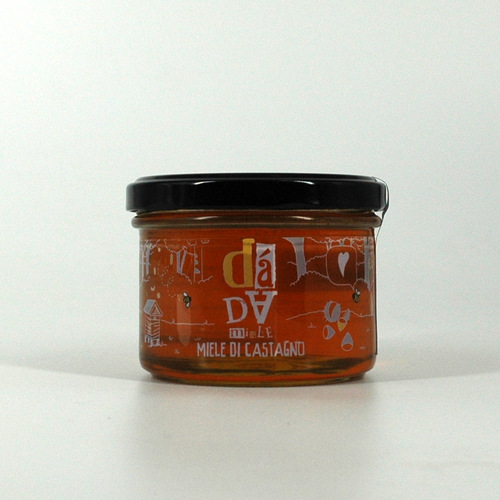 Chestnut Honey Chestnut Honey is produced during the flowering period of chestnut. Amber coloured and with a typical chestnut aftertaste, more astringent than other honeys. TIPS FOR USE The chestnut honey is to be tried on the bread or combined with more aged cheeses, like the excellent parmiggiano reggiano.
Truffle extra virgin Olive Oil infusion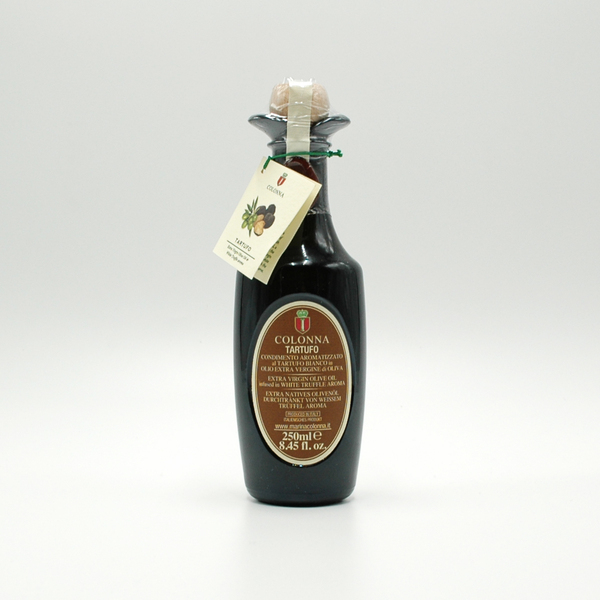 Truffle extra virgin Olive Oil infusion Seasoning made with extra virgin olive oil and truffle. Characterized by a full and long lasting scent, which anticipates and accompanies a strong and unmistakable flavour. The Truffle olive oil has extraordinary organoleptic properties. But also thanks to its special antioxidant qualities this product is a food rich in beneficial effects for the health of the organism. This truffle oil enhances the flavour of any dish with a decision. TIPS FOR USE Particularly indicated on fried eggs. But also on canines, pasta dishes and mushroom risotto. Also try the combination with potatoes, as well as with white pizzas, dressings and bruschetta.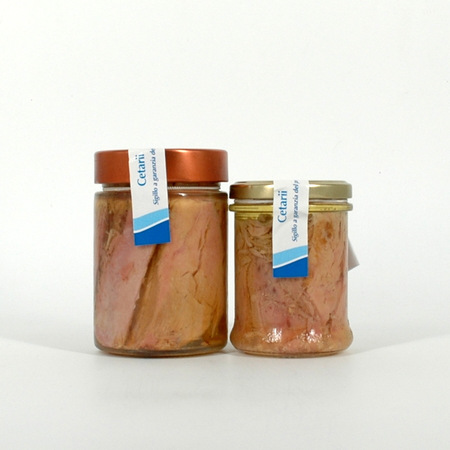 Yellow fin Tuna in oil Yellow fin tuna fillets are freshly processed. Steamed and dipped in olive oil. They have a compact and pleasantly sapid pink meat, rich in omega 3. TIPS FOR USE Ideal for seasoning any type of dough, it can also be used to enrich rice salads or vegetables. Store in a cool, dry place after opening store in the fridge. INGREDIENTS Yellowfin tuna, olive oil, salt.