This is the new dimension attained by Cavalleretti Stampaggio, with its operations in metal structure work sector since 1994.

The company located in the countryside around Ferrara, thanks to extensive experience, today differentiates its business across several sectors (from heavy industry to furnishings, the automotive sector and design).

Determination, technological progress and inherent flexibility all means that Cavalleretti Group is a complete partner ready to meet all the needs of its customers, be they private individuals or companies.

The company comprises professionals who exploit their experience to provide increasingly effective and innovative technical solutions and tackle the market with genuinely useful and qualitatively perfect products.



Initially, the company operations were limited to cold forming of metals (transforming a flat sheet of metal to obtain a three-dimensional component) and the processing of brass and aluminium pipes.

Today, after years of constant development and specialisation, Cavalleretti Group offers its customers laser cutting technology, thereby producing distinct and precise cuts for results of immense value while generating less
residual material.

This technology is flexible and highly advantageous, since lower investments than in the past today ensure qualitatively superior results.
between 2.5 and 5 million Euro
Reference year of turnover:
Manufacturing of metal structures and structure parts
MANUFACTURING OF MACHINERY AND EQUIPMENT NEC
This project has received funding from the European Union's Horizon 2020 research and innovation programme under grant agreement No 863397
Biosarchio Inter-Row Cultivator
Contact Information
Business Proposals
Cavalleretti Stampaggio S.r.l.u.
Via Francesco Ossi, 43-45
Brazzolo di Copparo COPPARO (FE)
No business proposals uploaded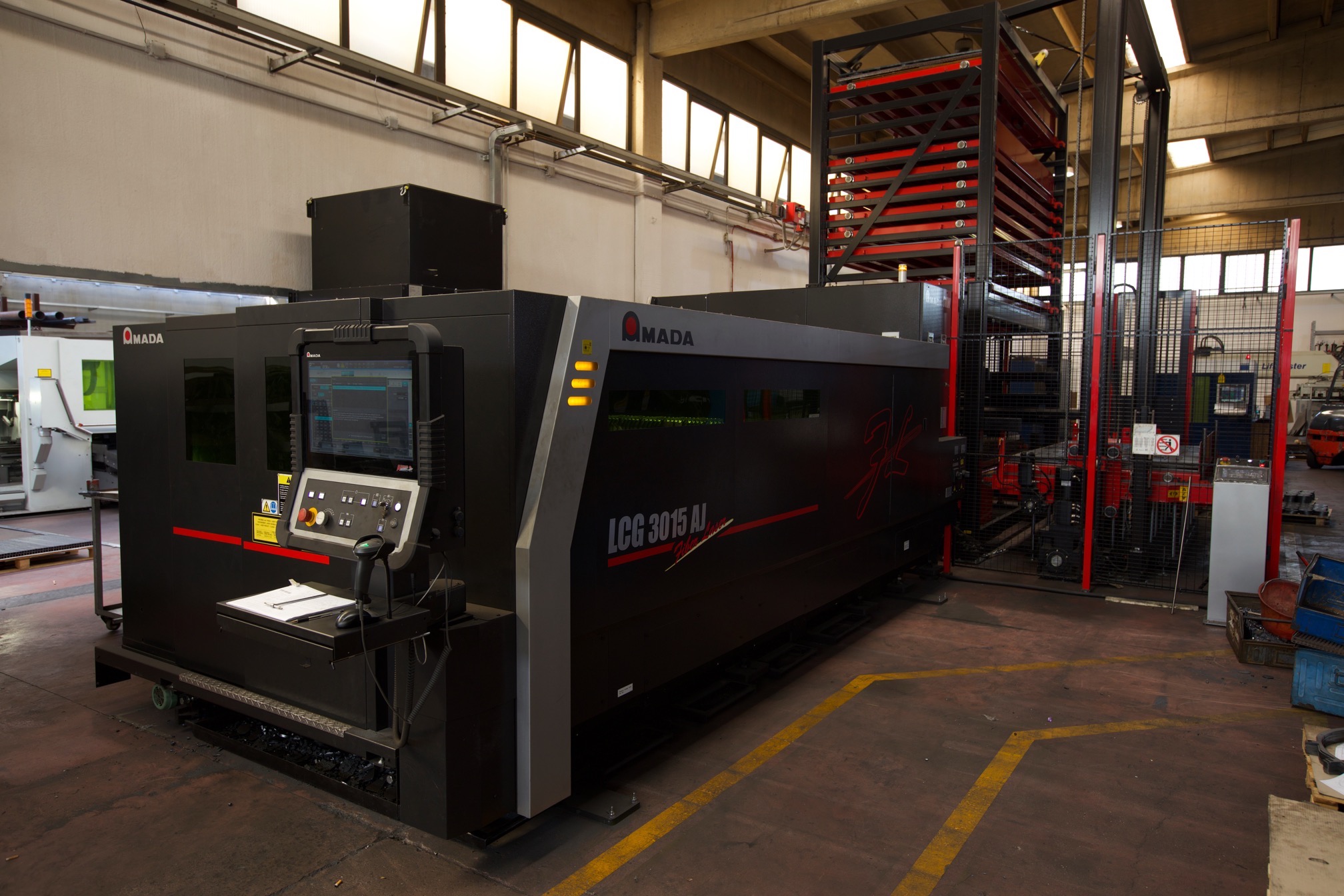 Cavalleretti Group offers to his customers a wide range of services in the field of laser cutting, bending and welding, and is equipped with the following machines:

-Amada LCG3015AJ Fiber 6000W
-Trumpf Trulaser 3030 Fiber 3000W
-Trumpf Trulaser 5030 CO2 6000W
-BLM Group Lasertube LT8
-BLM Group Fiber Lasertube LT5
-Prima Industrie Rapido 3D Laser
-Trumpf Trubend 5130
-Trumpf Trubend 5320
-Tiesse Robot robotic welding plant with Kawasaki robot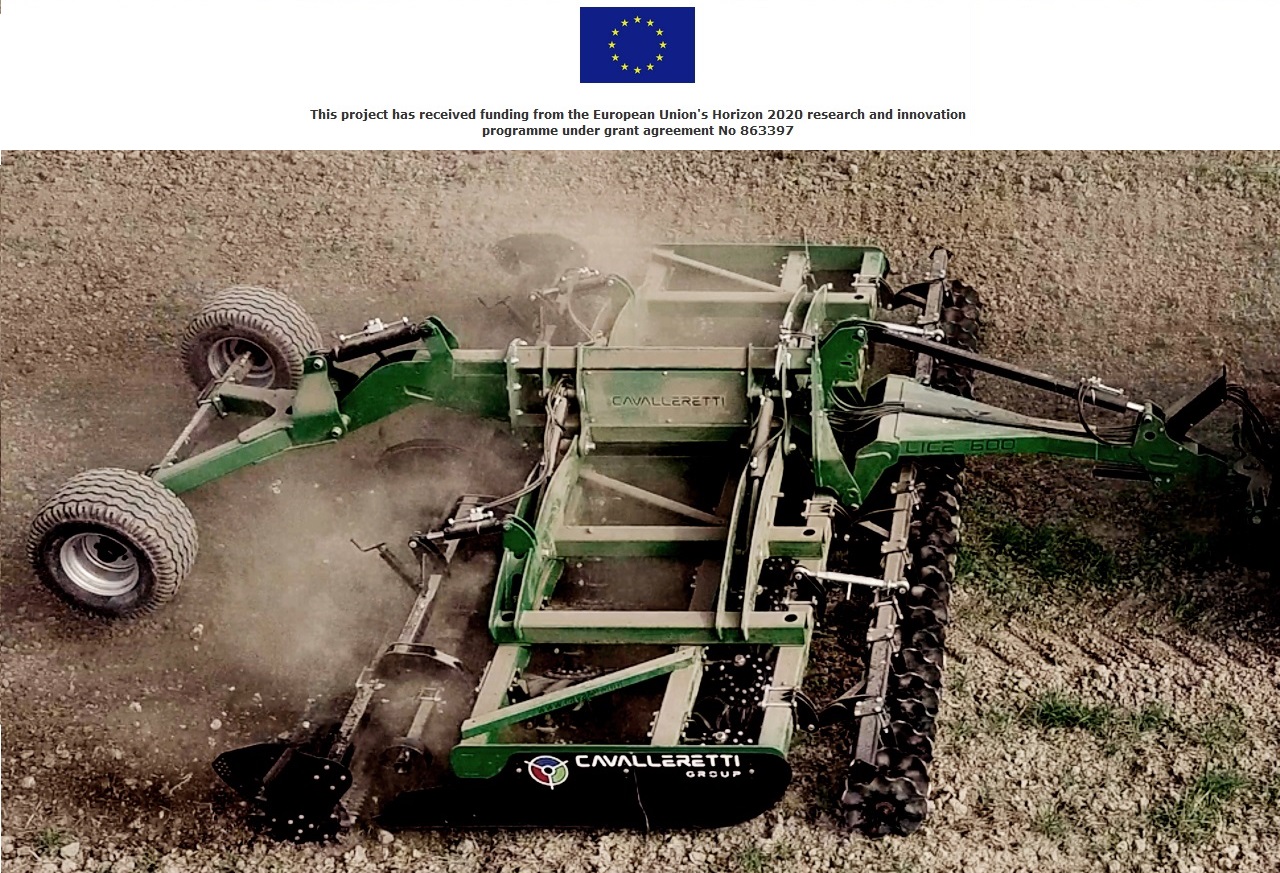 Multipurpose cultivator with aggressive tools for a fast and energetic working of soil, the machine can do different processing:
- preparation of seed bed
- refinement of the worked soil
- aeration of the soil when is compact on the surface
- containment of weeds in replacement to total herbicides
- clean of seed bed and "false seed"

The machine is suitable for conservative agriculture, because not interring deeply the residue improves the transformation of the organic substance on the surface layer in favour of the soil fertility.

This project has received funding from the European Union's Horizon 2020 research and innovation programme under grant agreement No 863397
Biosarchio inter-row cultivator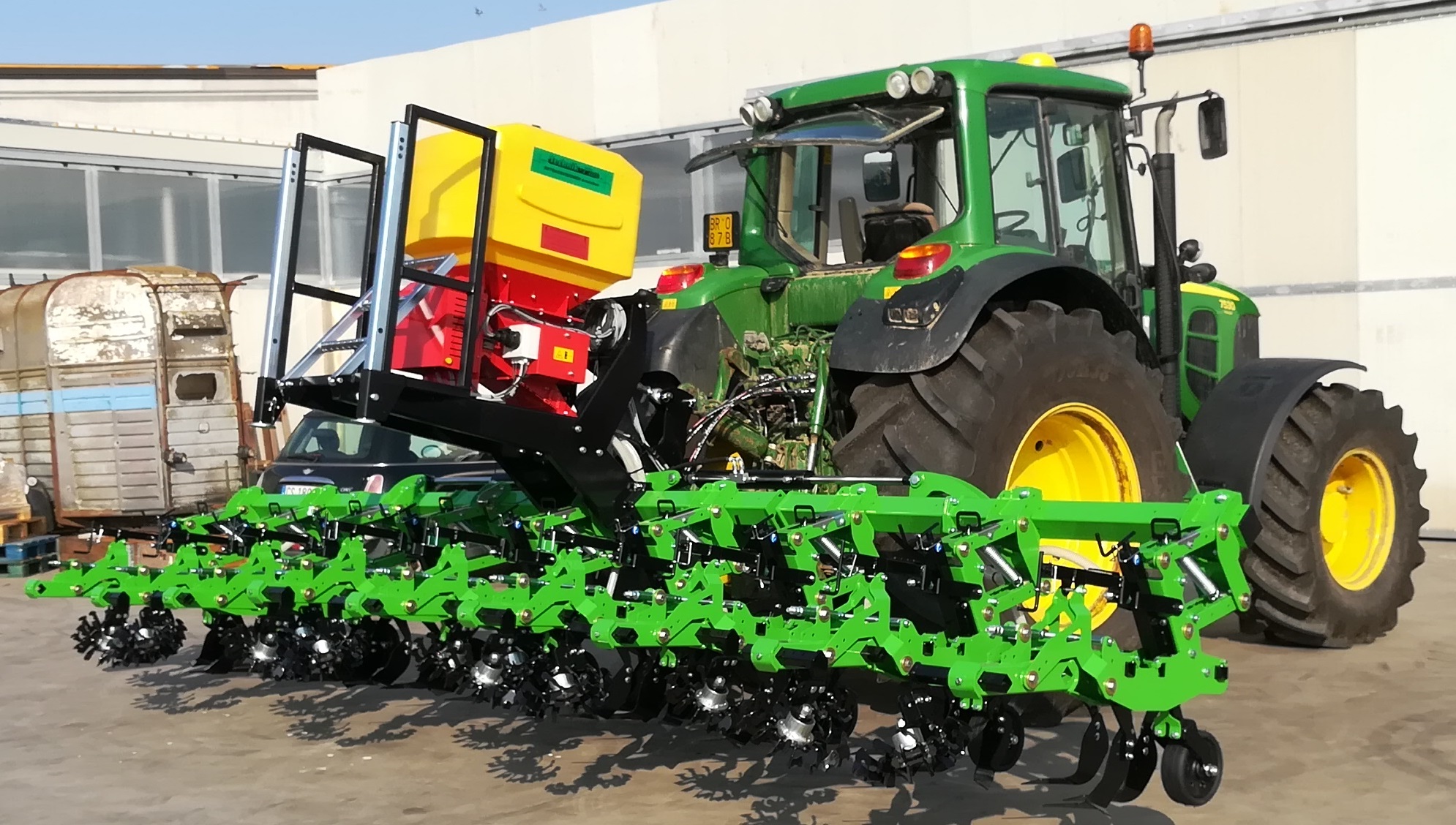 Cavalleretti's inter-row cultivators are very technological machines, made with high strength and anti-wear materials to reduce the weight and improve the durability.

The Biotracker version has the guide with camera, put on a solid and compact frame to reduce footprint.

Camera has two objectives ( stereoscopic view ) . The system of guide reduces stress of the operator and improves the work precision and speed, allowing an improvement of the production.

The hoeing element is developed with small mechanic backlash and high rigidity to have the precision on field.

Every element is customizable to satisfy every need.

Available with fix frame or folding hydraulically.