Dal 1972 specialisti nello stampaggio di materie plastiche e produzione di articoli di alta precisione

Da piccolo laboratorio artigianale è oggi un'azienda familiare solida ed in crescita, specializzata nello stampaggio ad iniezione, pronta ad affrontare le sfide del futuro e capace di garantire affidabilità e alta precisione nella produzione di componenti in plastica.

Dotata di 42 presse delle migliori marche, controllate da un processo produttivo totalmente informatizzato, con un controllo di qualità sistematico garantito da certificazioni rilasciate dagli enti più accreditati.

Rosà Plast segue il cliente fin dalle fasi iniziali di progettazione e co-design, sia individuando la soluzione più efficace a partire dalle sue esigenze specifiche, sia risolvendo problemi relativi ad attrezzature già esistenti, attraverso un'accurata attività di analisi.
between 5 and 15 million Euro
Reference year of turnover:
From 750.000 to 2.5 million Euro
MANUFACTURING OF ITEMS IN PLASTIC MATERIALS
Manufacturing of other plastic items
Manufacturing of other plastic items nec
Contact Information
Business Proposals
No business proposals uploaded
Stampaggio ad iniezione di articoli tecnici da 0,5 g fino a 1 Kg di peso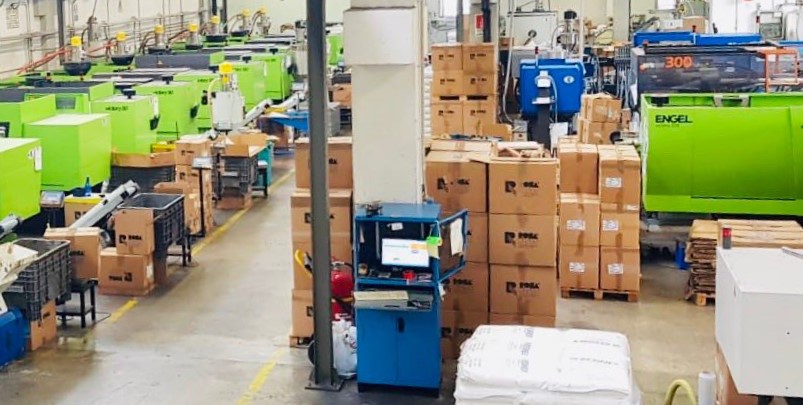 Rosà Plast è specializzata nello stampaggio ad iniezione di articoli di precisione centesimale. Il nostro team è in grado di far fronte alle più diverse esigenze della clientela, partendo dallo stampaggio ad iniezione in ciclo automatico fino ad arrivare allo stampaggio in ciclo semiautomatico.