The Fast House company was founded in 1998 by an ancient family of iron artisans. Following the earthquake in Umbria, when thousands of inhabitants were forced to leave their homes, it was thought to create comfortable homes for immediate use, easily transportable and assembled on the spot.
We also thought about the possibility of taking it apart and storing it for later use.
Reference year of turnover:
MANUFACTURING OF METAL PRODUCTS (EXCLUDING MACHINERY AND EQUIPMENT)
OTHER MANUFACTURING INDUSTRIES
Contact Information
Business Proposals
Edilcentro Peligna s.a.s.
Housing and service modules for emergencies.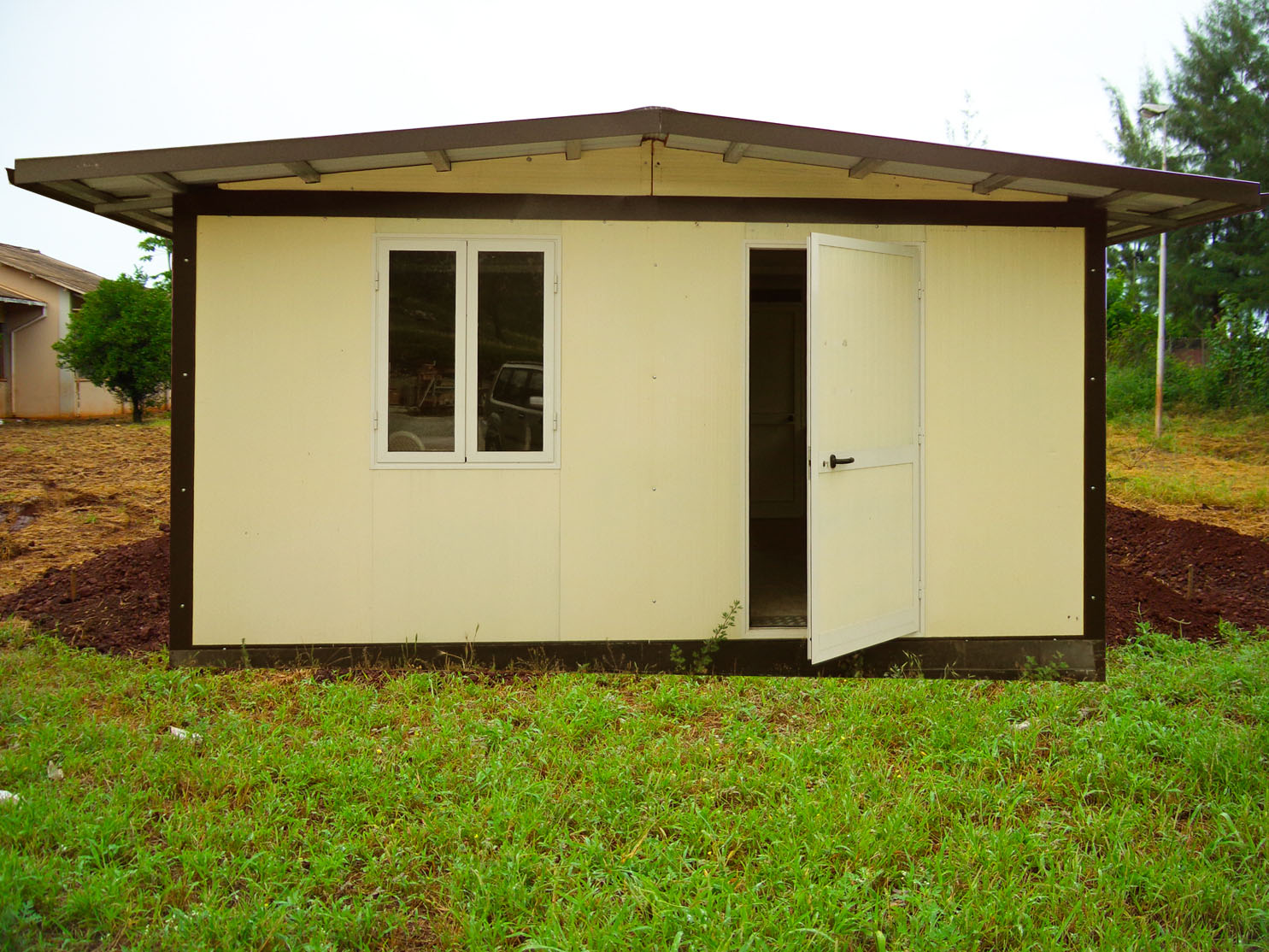 FastHouse modules are made up of component units of dimensions of 250cm × 250cm x h240cm. The materials used are essentially steel spars and insulated panels. The assembly of base units permits the construction of environments of unlimited size in terms of both length and width. Appropriate engineering calculations provide absolute guarantee of resistance to stresses due to winds, snow and seismic events. Another essential characteristic is the ease of assembly and disassembly. Packaging reduces the module to 1/8 of its volume; the result is ease and economy of transport, so that a trailer truck can carry up to 210 square meters of modules. 1) Base model cm. 508 x 258 x h250 (inside cm. 500 x 250 x h232). 2) Mountable / removable. 3) Reduced in 1/8 volume pallets. 4) Ease and cost of transport. 5) Ease and economic storage. 6) Exhaust can be performed with a simple forklift. 7) Aggregable and modular. 8) Aluminum and double-glazed windows. 9) Steel structure: galvanized or enamelled. 10) Panels insulated by cm. 4.