SILOS & SILOS is a company specialized in the design and manufacturing of complete solutions for storage, transport, sieving, mixing, dosing and conveying of raw materials for the food industry.
Founded in 1971, we are one of the longest-lived company in the industry and proudly the first to launch the flexible fabric-made silos in Italy.
between 2.5 and 5 million Euro
Reference year of turnover:
From 750.000 to 2.5 million Euro
Manufacturing of automatic machines for dosing, boxing and packaging (including parts and accessories)
Manufacturing of machinery for food, beverage and tobacco use
Contact Information
Business Proposals
VIA FERDINANDO MAGELLANO, 16
No business proposals uploaded
Raw Material Automation for the Food Industry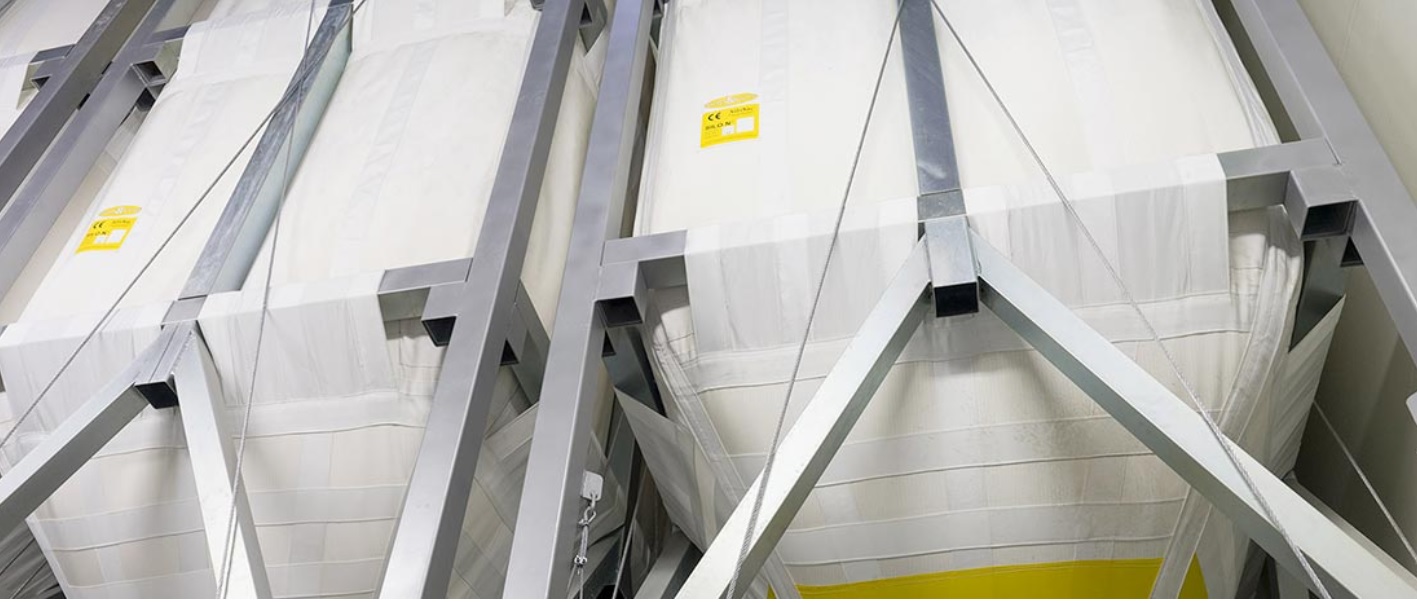 Trevira Fabric Silos' hometurf is the mill, the bakery, the confectionery, the pasta factory, the cookie factory.
This storage system grants perfect storage conditions for flours, cereals, sugar, salt and whatever ingredient used in above applications.

The fabric Silos has several plus points :

• Very Economical VS any other "bulky" Silo (stainless Steel, aluminium, glass fiber);
• Permanently flame-retardant complying with the EU ATEX directives;
• Outstanding heavy-dutiness and Long Lasting;
• Antistatic & Antiseptic fabric ;
• Breathable, moss-free;
• Hygienic material extremely easy to clean;
• Foldable: cutting down on freight costs;
• Easy to install;
• Patented : a system making the removal and putting-back of the fabric extremely easy and quick;
• Easy care cleaning and sanitizing;
• Quick drying;
• Easy care cleaning and sanitizing;
• Resistance to UV light and chlorine .

Due to its limitless plus points, Silos&Silos adopted the Trevira-Fabric Silo as a trademark powerhouse product.

Any size, any capacity, any space available - do we find the right solution for your needs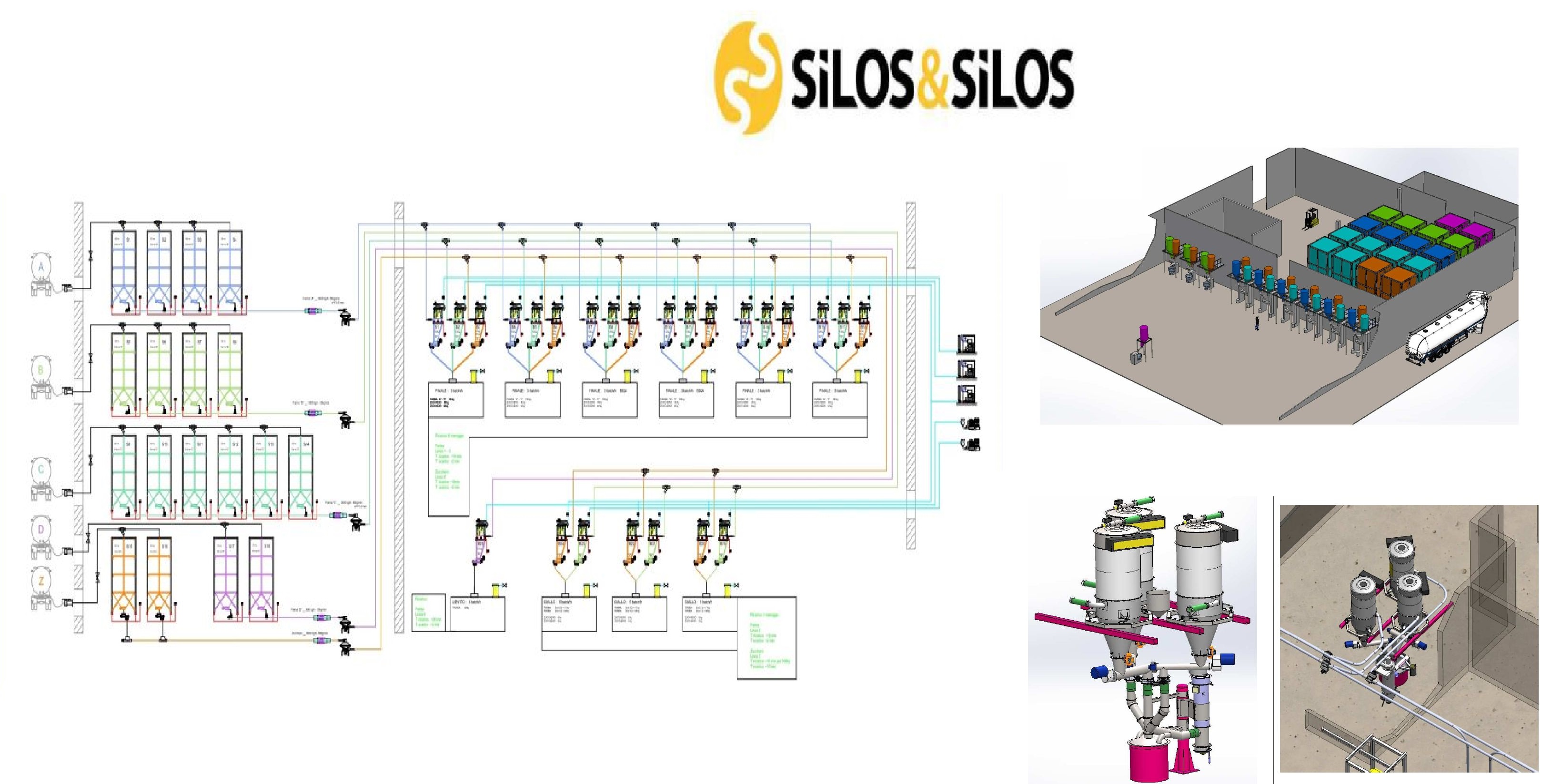 In the food industry, a performing raw-material management system is paramount and having a knock-on effect on the whole process and its final results, let alone its profitability.
Let's say, a skyscraper won't last long without proper foundations !

We, at Silos & Silos, are able to tailor-make any solution with particular attention not only to efficiency but profitability and ROI ratios.

Here is an example of a custom-made solution for a large confectionery factory. The cost-efficiency was the major input.
Dosing Hoppers, Micro Elements and Liquid management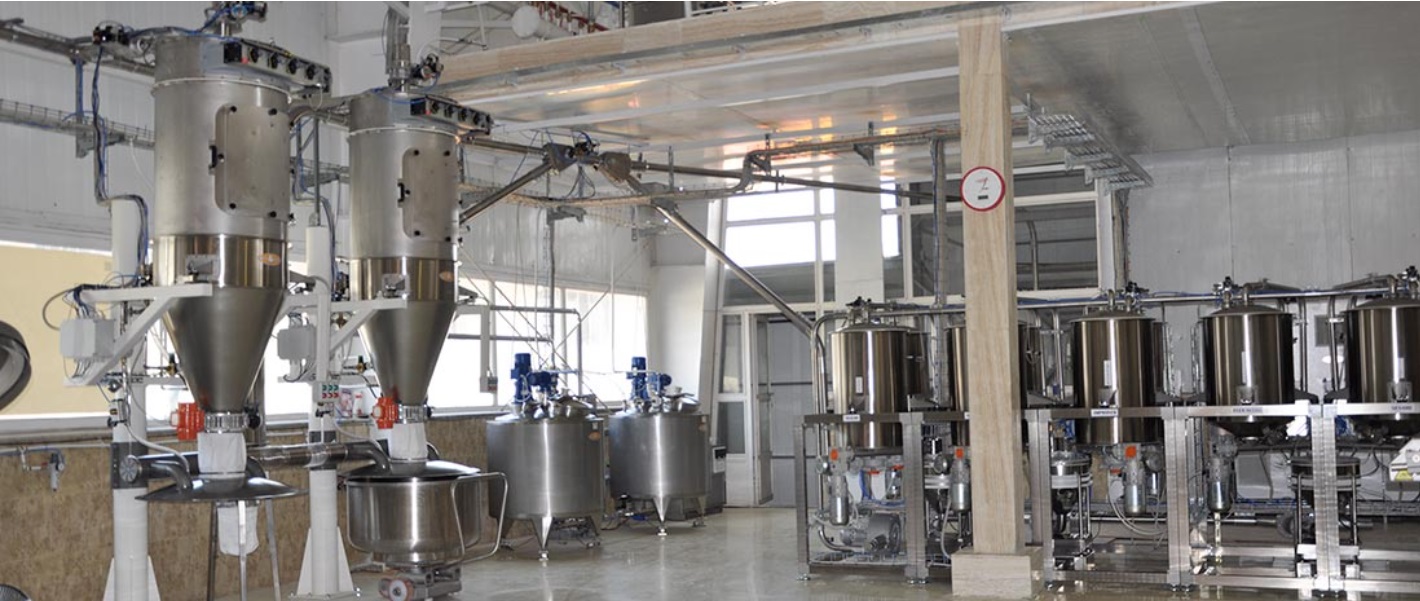 Whatever the ingredients (flour, salt, sugar, yeast, improvers, liquids, etc) - our systems feature the latest technology granting impeccable and constant dosage of desired formula.
No Human Errors !
Big Bag Emptying Management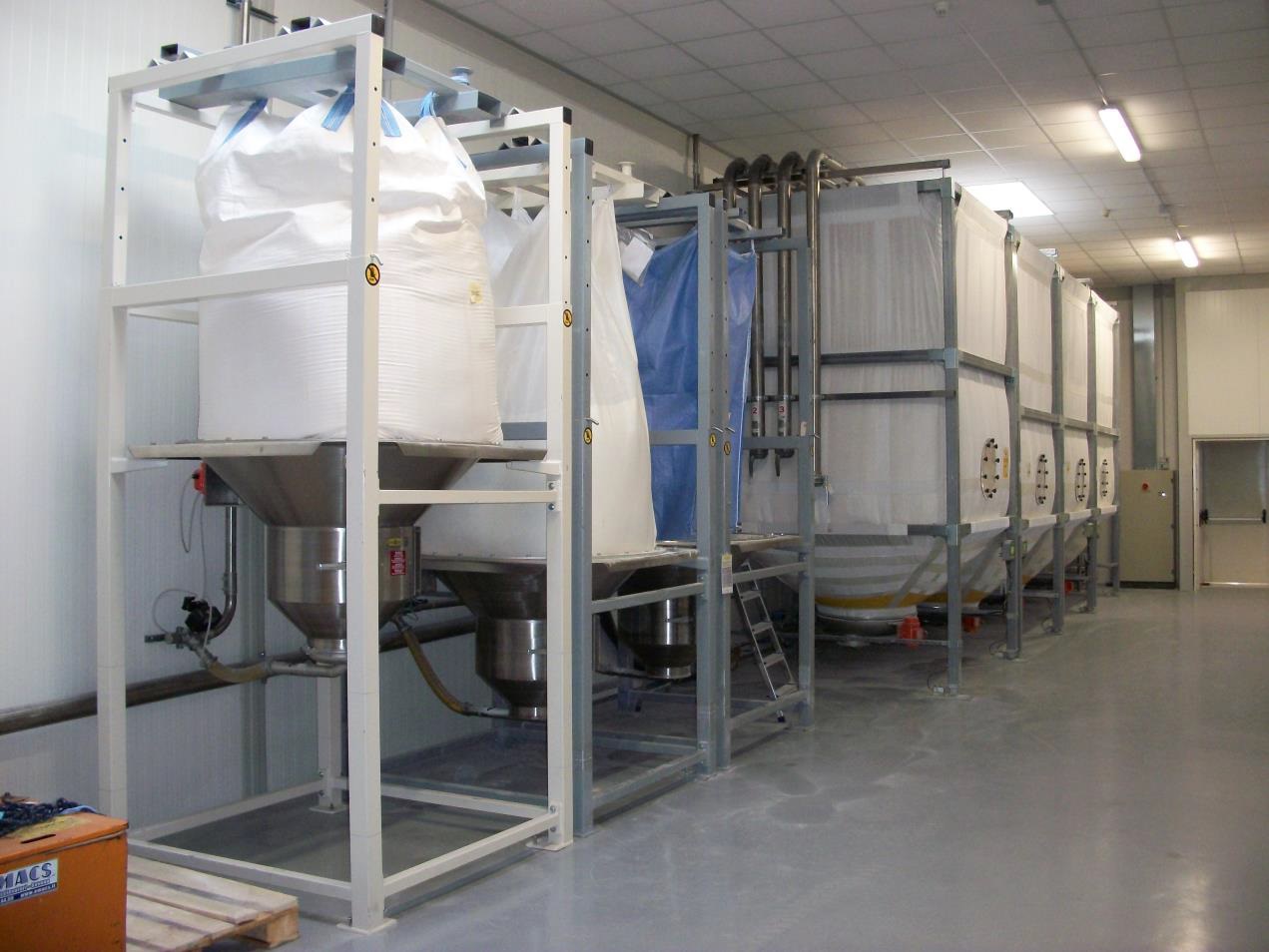 The Raw material (i.e. flour) can be delivered via tanker (so connected directly to filling silos) or via big bags.
Our Big Bag emptying machines are available stand-alone or as feeders to main Silos.
Pneumatic and Mechanical Transport Systems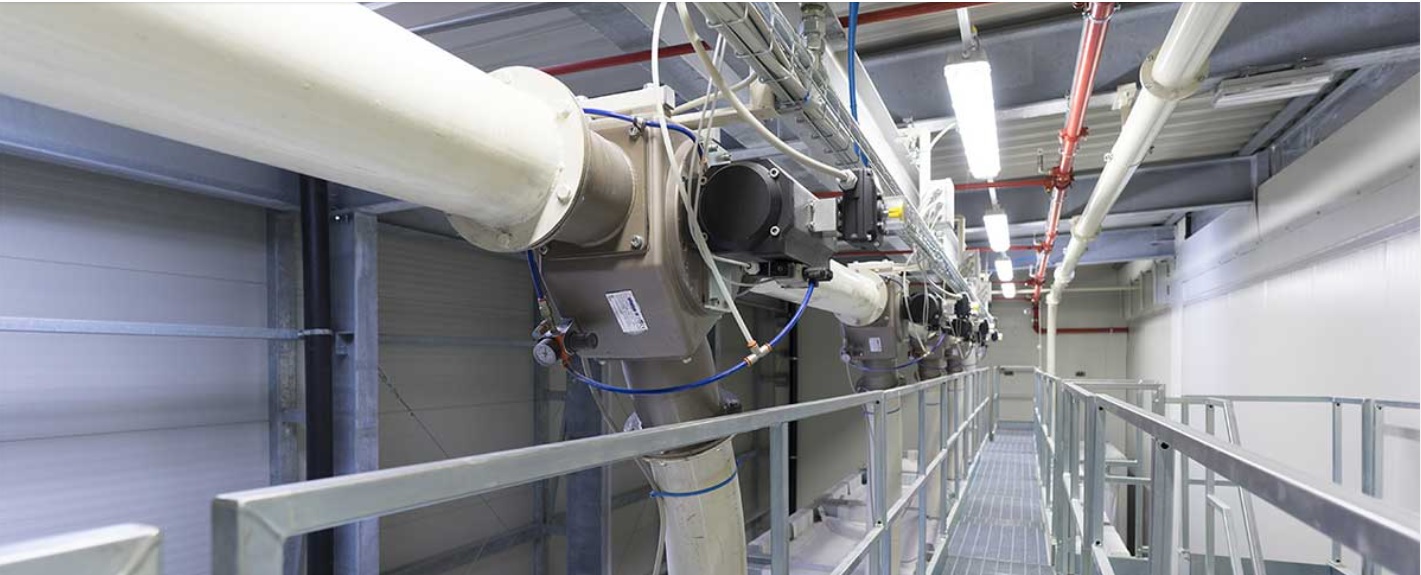 Pneumatic conveyors by suction and pressurized are used to convey powdered products, even over long distances, without product residues in the pipes.

Mechanical conveyors operate by means of screw extractors of various capacity controlled by inverters.