GIANLUCA VIETRI ART, excellence of Italian style for the creation of unique and unmistakable works. Concrete vision of a recognized artist, with eclectic inspirations. Gianluca Vietri master of art, goldsmith, design and visual arts professional. From the modern "workshop" of the arts, baptized the Art Lab Gallery, a melting pot of iconic timeless works, which contain the intimate pursuit of absolute beauty, luxury handcrafted jewels, precious works of art and models in design by refined genius.
Reference year of turnover:
Manufacturing of jewellery and gold art objects in precious metals or plated in precious metals
CREATIVE, ARTISTIC AND ENTERTAINMENT ACTIVITIES
SPOT - GIANLUCA VIETRI - EXCLUSIVE ART
GIANLUCA VIETRI ART - High Jewelery. Pure Italian beauty ! Crown of Thorns Pendant - Divine royalty www.gianlucavietriart.com
Contact Information
Business Proposals
No business proposals uploaded
HIGH JEWELERY - ART - DESIGN - Made in Italy
From the experience and mastery of Gianluca Vietri, a world of art and craftsmanship is born made up of unique, seductive, precious works: GIANLUCA VIETRI ART pure Italian beauty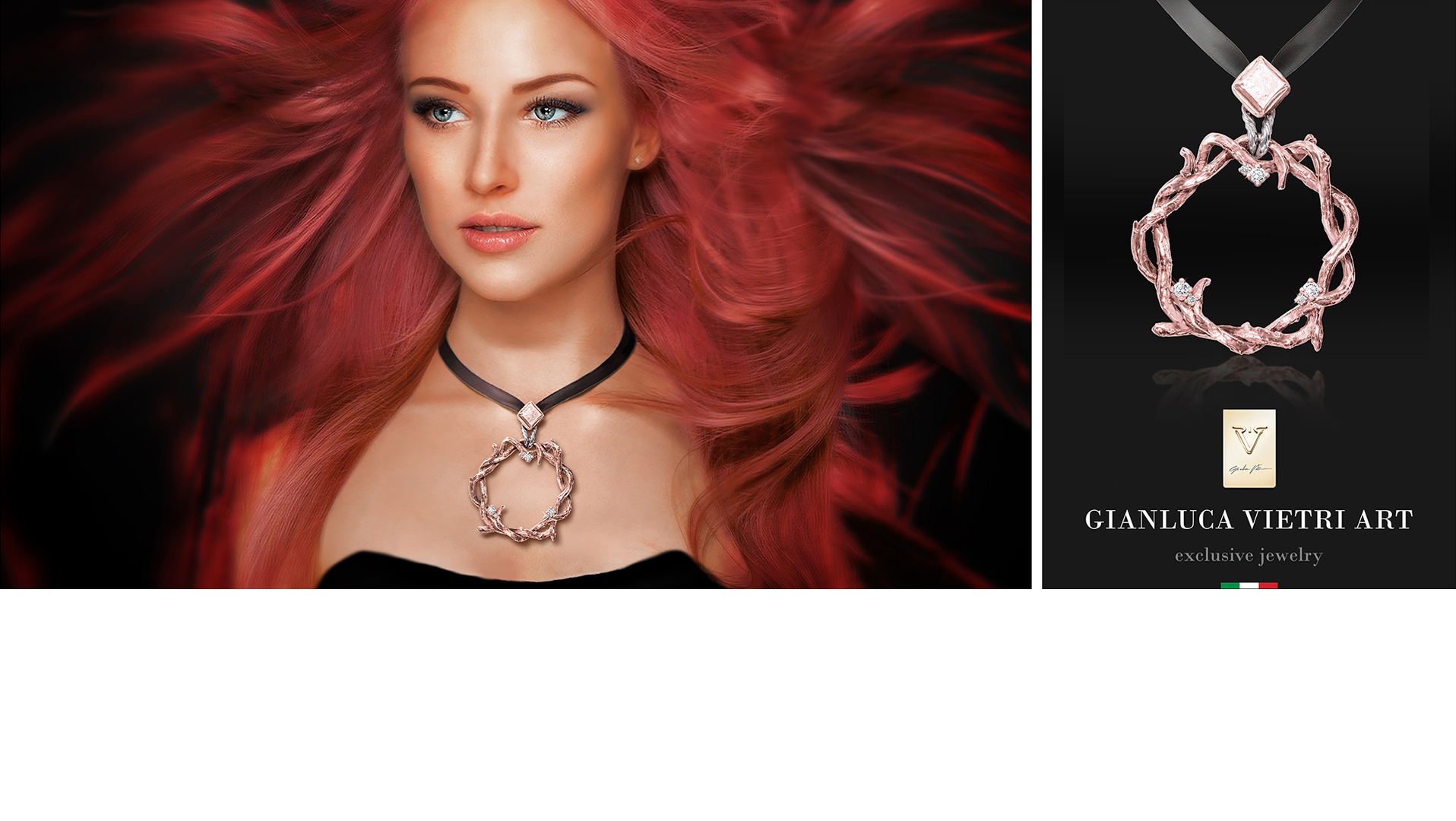 Living sculpture of an intertwined bramble, the CROWN of THORNS pendant is a handcrafted jewel of high iconographic value, made of pink / white gold and diamonds, inspired by one of the most famous symbols of religious culture, emblem of divine royalty, representation of what is not it can be tormented or destroyed. Consisting of 3 elements, the CROWN of THORNS depicting the main one, supported by a white gold cord, to an ancient nail, embellished with 6 diamonds. A jewel of uniqueness that goes beyond any era and convention.

18 kt GOLD
pink / white

DIAMONDS ct 0.45

Dimensions 5 × 8 cm

Limited edition. Designed and handcrafted in Italy by Gianluca Vietri Art
PRINCESS STONES Jewelry collection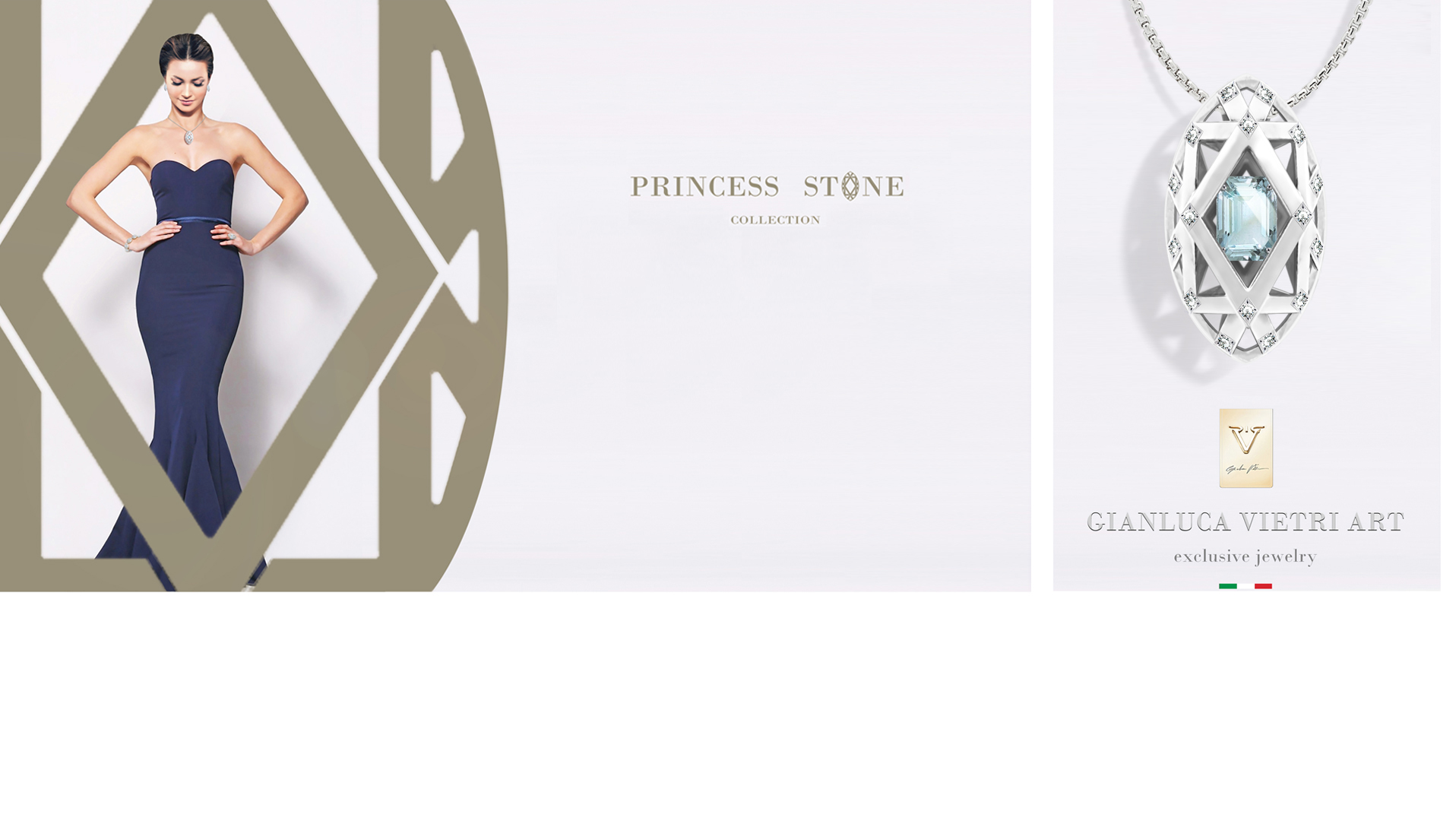 From the exclusive PRINCESS STONE collection by Gianluca Vietri, the precious pendant in white gold, diamonds and aquamarine.

Limited edition.