Fadmedica was created in 2010 by a dentist who noticed a difficulty in balancing his work schedule with the time dedicated to his education, especially with regards to time and expenses. Fadmedica offers up to date medical courses in all dental areas.

Educators are carefully chosen amongst the best Italian dentists in their specific areas and all courses are video based, pre-recorded and available online so that doctors may view them whenever possible simply accessing the web through PC, tablet or phone.

Fadmedica is an officially recognized Italian provider (n.1315) since 2011 with over 80 courses planned, specialized in VideoFAD® (Distance Online Video Learning) events for all doctors with particular focus on dentistry. Courses may be viewed without limitations as many times needed.

We plan all courses based on customers' feedback, new medical guidelines or techniques developed and all content is verified by a scientific committee before being approved.

All course materials (audio and text) have been translated in English by mother-tongue professionals.
Reference year of turnover:
OTHER PROFESSIONAL, SCIENTIFIC AND TECHNICAL ACTIVITIES
Contact Information
Business Proposals
No business proposals uploaded
Modern endodontics: from pulp chamber opening to apical sealing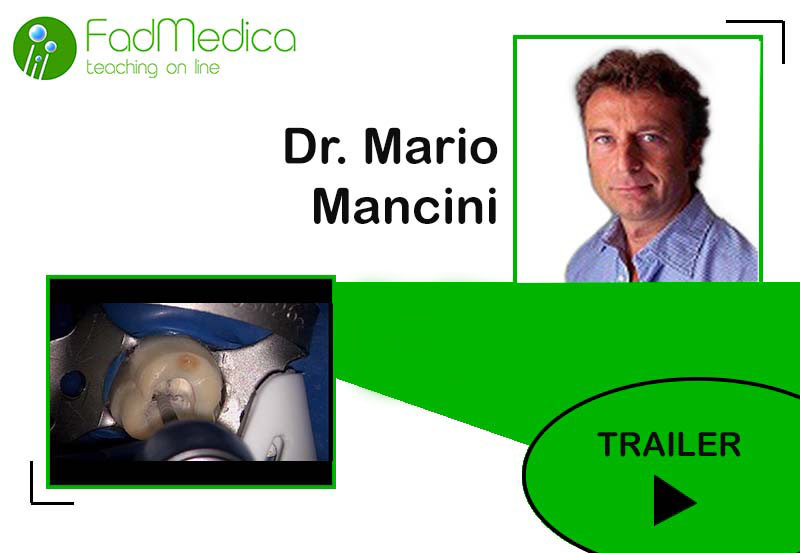 Abstract
1. Goals, anatomy opening the pulp chamber
2. Glide path and shaping
3. Cleaning, obturation and treatment
4. Whitening, MTA and restoration
5. Importance of isolating the treatment area and the treatment plan
6. Root fractures: vertical, horizontal, incomplete, complete
7. Introduction to the anatomy and design of the pulp chamber
8. Characteristic of nickel-titanium (Ni-Ti) alloy
9. Endodontics today and its evolution
10. Cleaning and Obturation