A benchmark in the Italian pharmaceutical sector and an international guarantee, Polifarma Spa is a certainty for those who choose a commitment to a better quality of life.
Since 1919 the Company has been a reliable partner in the marketing of drugs, producing a wide range of specific products for the treatment of numerous diseases, establishing itself in a significant way in different therapeutic areas: cardiovascular, CNS and family medicine, and for the last few years also gastroenterology and ophthalmology.
For one hundred years, specialized skills and the search for innovative, effective and quality solutions, have led the Company to gain recognized experience at all levels.
FROM 100 TO 499 EMPLOYEES
Reference year of turnover:
MANUFACTURING OF BASIC PHARMACEUTICAL PRODUCTS AND PHARMACEUTICAL PREPARATIONS
Contact Information
Business Proposals
No business proposals uploaded
SANISPIRA endonasal filters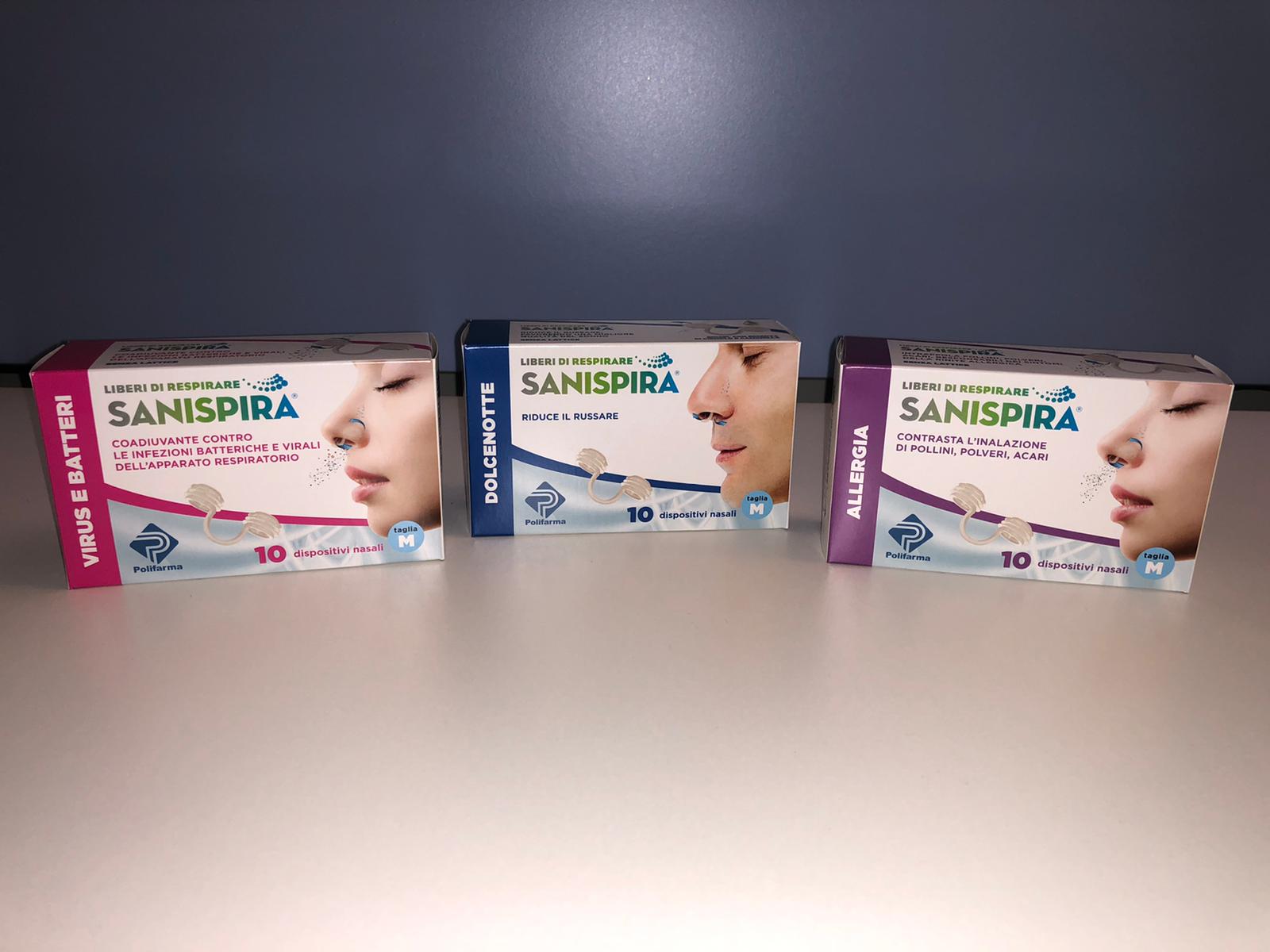 Medical device class I - retail pack with 10 filters
SANISPIRA Virus & Bacteria : Due to the special turbolence of its structure, attracts, traps and inactivates the virus (COVID) and bacteria of the respiratory flow.
SANISPIRA Allergy : filter of pollen, dust mitis and allergens.
SANISPIRA City and Travel : filter of fine dust particles, smog and bad smell.
SANISPIRA Balsamic : clears nose and throat.
SANISPIRA Good Night : reduces snoring