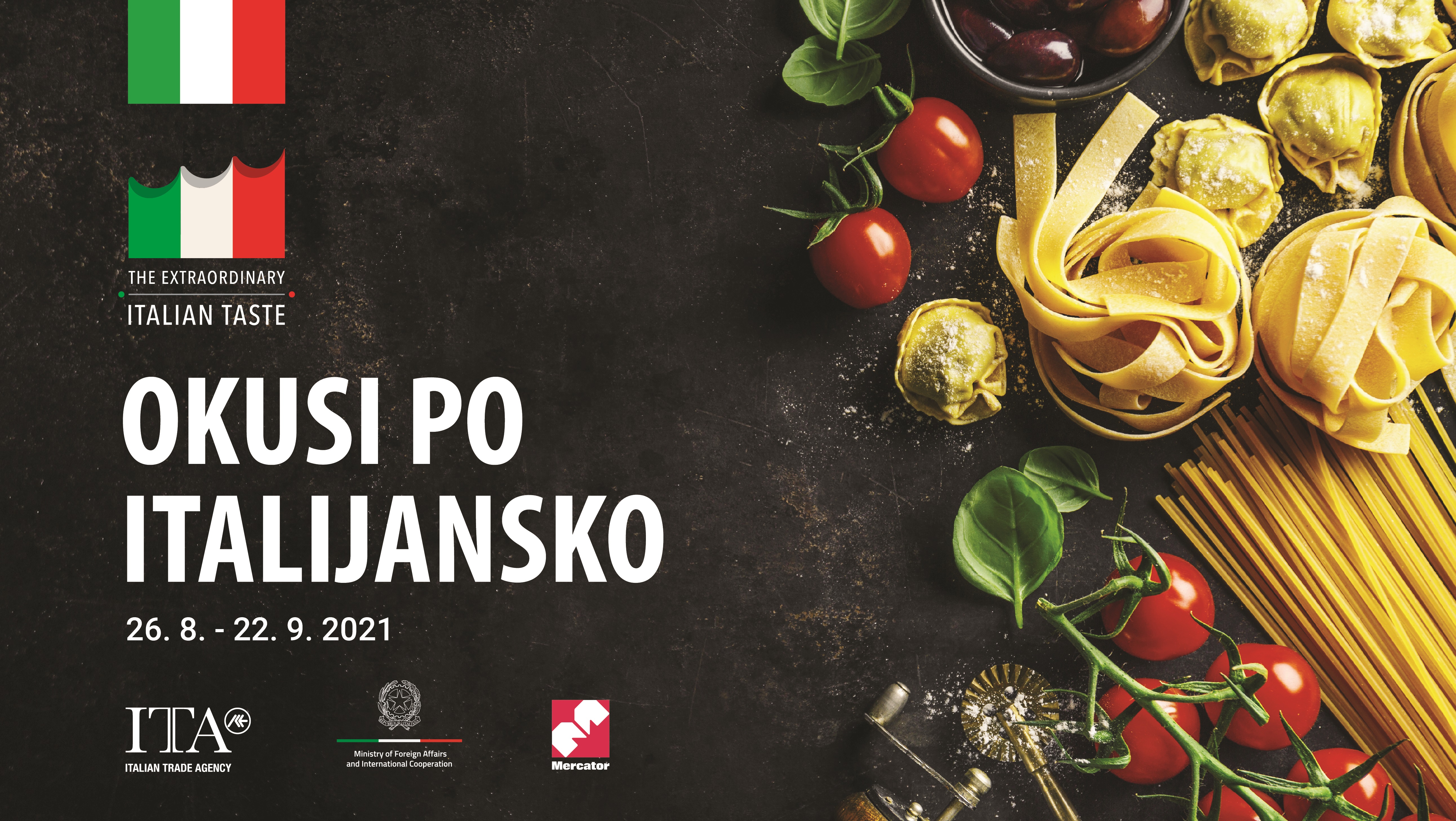 Italian Trade Agency is involved in supporting Italian companies on foreign markets also through agreements with large-scale retailers, both in store and online. This Made in Italy promotion aims at increasing the recognition and visibility of authentic Italian products through larger distribution and sales. Since 2015, we have signed more than 80 agreements with large-scale and supermarket chains around the world.
After the excellent sales of the Month of Italian Fashion between 18 May and 17 June - carried out with Magistrat International at their two Ljubljana stores Emporium and Galerija Emporium - the Italian Trade Agency in Ljubljana identified food&wines as the other sector that can offer Italian companies an immediate support in Slovenia and help them in this difficult economic situation. Mercator Group - the main large-scale distribution chain in Slovenia for food and wines, that already offers a wide range of Italian products - presents the best prospects for increasing sales and visibility of Made in Italy products, both already on their shelves and new ones.
Italy has always been an important trade partner for Slovenia and Italian food production is traditionally well received on the market: in 2020 Italy confirmed its position as the 1st supplier of Slovenia with a market share of 14.5%. The level of income allows a significant segment of Slovenian consumers to consider quality food products, also because the excellent local production does not completely satisfy the internal demand: according to the National Statistics Office, in fact, in 2020 the country recorded a negative sector balance of more than one billion euros. In favor of a possible larger presence of Italian food products there is also the greater attention trend to natural and organic productions, especially by the younger customers. As for wines, Slovenia is a strong producer but also a consumer, 5th in the world with about 33 liters/year per capita. Italy in 2020 ranked 2nd among suppliers, with a market share of imported wine of 23.2% which still has room for some new brands.
The Ambassador of Italy to Slovenia, Carlo Campanile, inaugurated the project during a ceremony together with the President of Mercator Group, Tomislav Čizmić, and the Director of the Italian Trade Agency in Ljubljana, Serenella Marzoli.
The promotion  Okusi po Italijansko (Flavors from Italy) is carried out for a month, under the  official government brand The Extraordinary Italian Taste, between 26th August and 22nd September, 2021 in the two main Mercator's hypermarkets of the capital: Šiška and Maxi Market, to which was added the recently renovated Primskovo Mercator Center in Kranj. In other selected stores in the Country, it already started on Thursday, 19th August, with special corners dedicated to Italian products.
The promotion also includes a prize competition: a Piaggio Vespa - one of the iconic symbols of Made in Italy, celebrating its 75th anniversary this year - will be raffled off every week among Mercator's customers.
FOTO