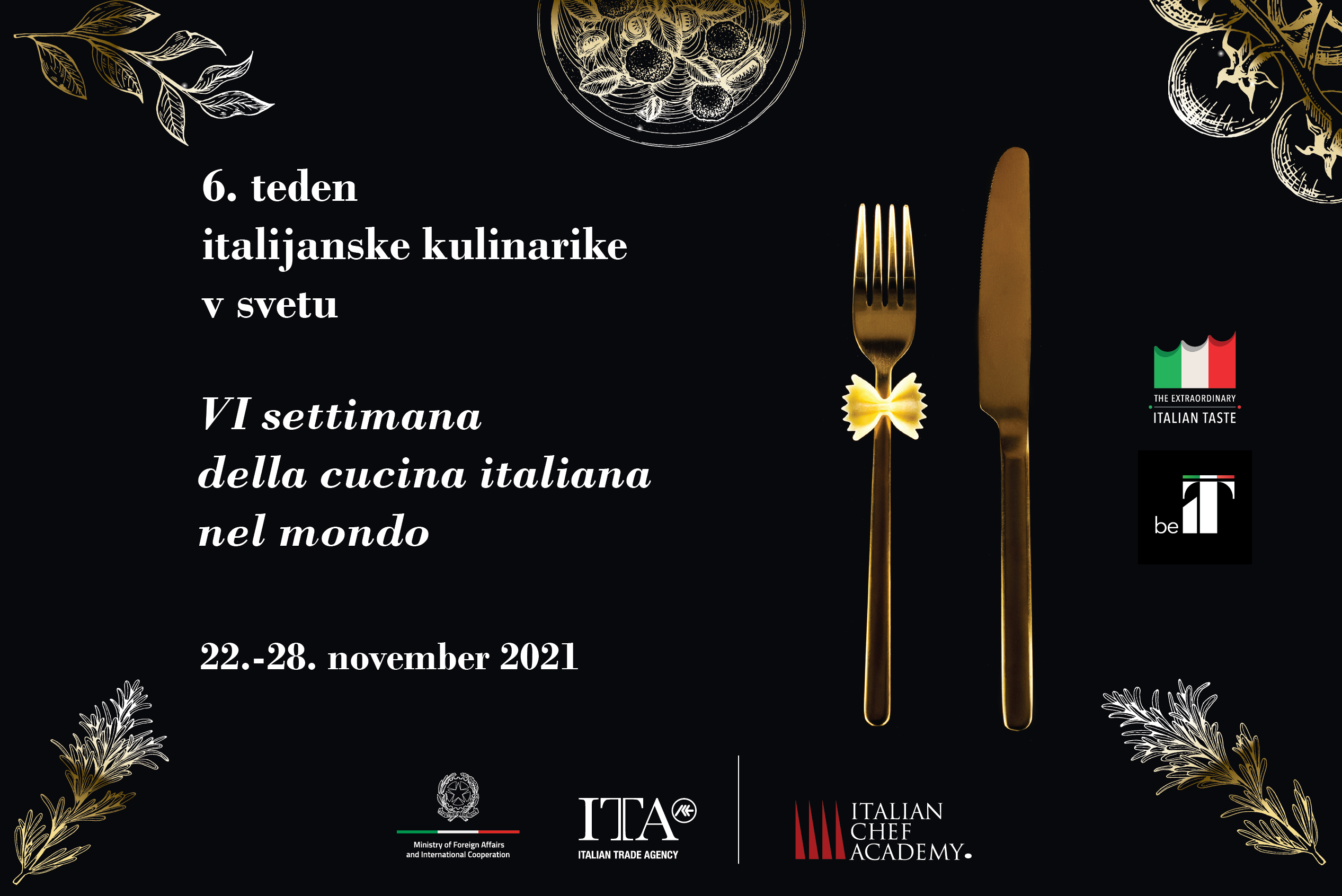 His name is Matija Cotič and the young Slovenian student who won the "Italian Culinary Award for Best Future Chef 2021" - main event of the VI Week of Italian Cuisine in Ljubljana - is 20 years old. Coming from a family tradition, he had a passion for cooking in his blood since childhood. This summer, Matija had the exceptional opportunity to attend an internship at the renowned Italian restaurant St. Hubertus in the Alta Badia ski area, which boasts three Michelin stars. He currently attends the Biotechnical Educational Center in Ljubljana and dreams of opening one day his own restaurant.
The competition was organized by the Italian Trade Agency Office in Ljubljana, under the coordination of the Italian Embassy in Slovenia, and the two finalists were selected by a technical jury whose Honorary President was the Ambassador of Italy Carlo Campanile. They tried their hand at preparing a "risotto with pumpkin and porcini mushrooms", a seasonal dish,  strictly using Italian ingredients. Matija thus obtained the opportunity to attend a two-month specialization course at the Italian Chef Academy in Rome, a structure that boasts the collaboration of the best professionals from the Italian Chef Association and also offers to its students the possibility of internships at renowned Italian restaurants.
The event took place at the Kult 316 restaurant in the Slovenian capital at the presence of importers, distributors and journalists, thus creating a much-appreciated networking opportunity between professionals, after the long months of restrictions of last year. The evening was in strict compliance with the Slovenian measures to contain the risk of coronavirus infections.
The evening was also animated by Chef Luka Jezeršek - Member of the jury together with Giuliano Alessandrini, Director of the Italian Chef Academy, and Urška Petelin, Editor in Chief of Dober Tek magazine - who wanted to add a personal and unscheduled touch to one of the dishes prepared for guests by the staff of Kult 316.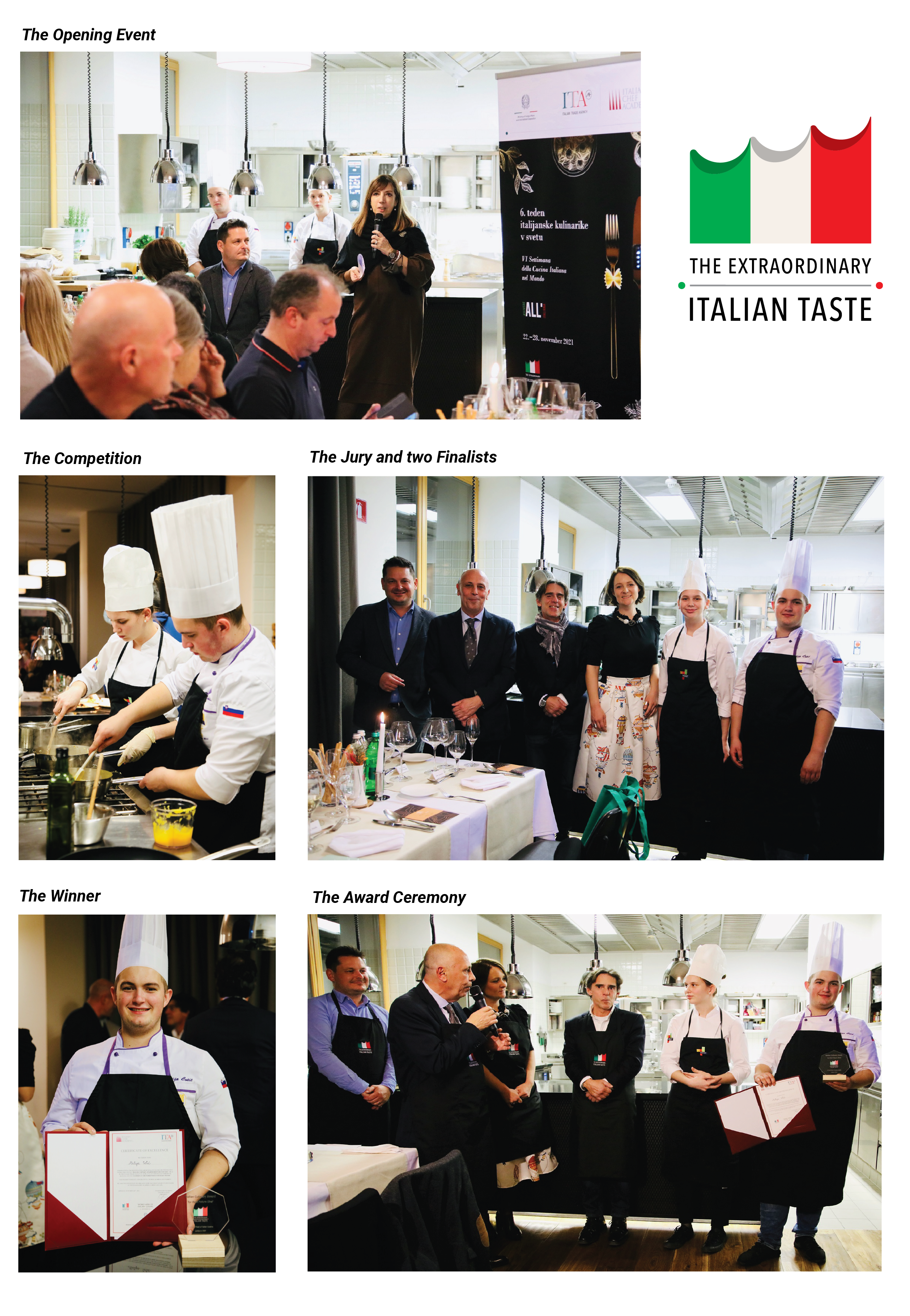 Video - Italian Culinary Award for Best Future Chef 2021