Since 35 years we are specialized in the production and commercialisation of personal hygiene products.
Baby Care and Feminine Care are our main product divisions. These are two fields that demand a high degree of specialisation and innovative capacity.
Women and children are at the heart of our business philosophy. Their needs and wellbeing motivate all of our choices: from the development of new products to the choice of materials and market strategies.
What are the advantages of choosing PARMON ?
- flexibility
- high production standard level
- deep production range
- logistic efficiency
- productive and professional capacities
- constant innovations
- internal laboratory that costantly controls the production process and develop strong network of connections with the most important european instituts and R&D centers
between 15 and 25 million Euro
Reference year of turnover:
From 15 to 50 million Euro
MANUFACTURING OF PAPER AND PAPER PRODUCTS
Contact Information
Business Proposals
c.da piraino S.S. 192 km 73
No business proposals uploaded
Napper Cottonline baby diapers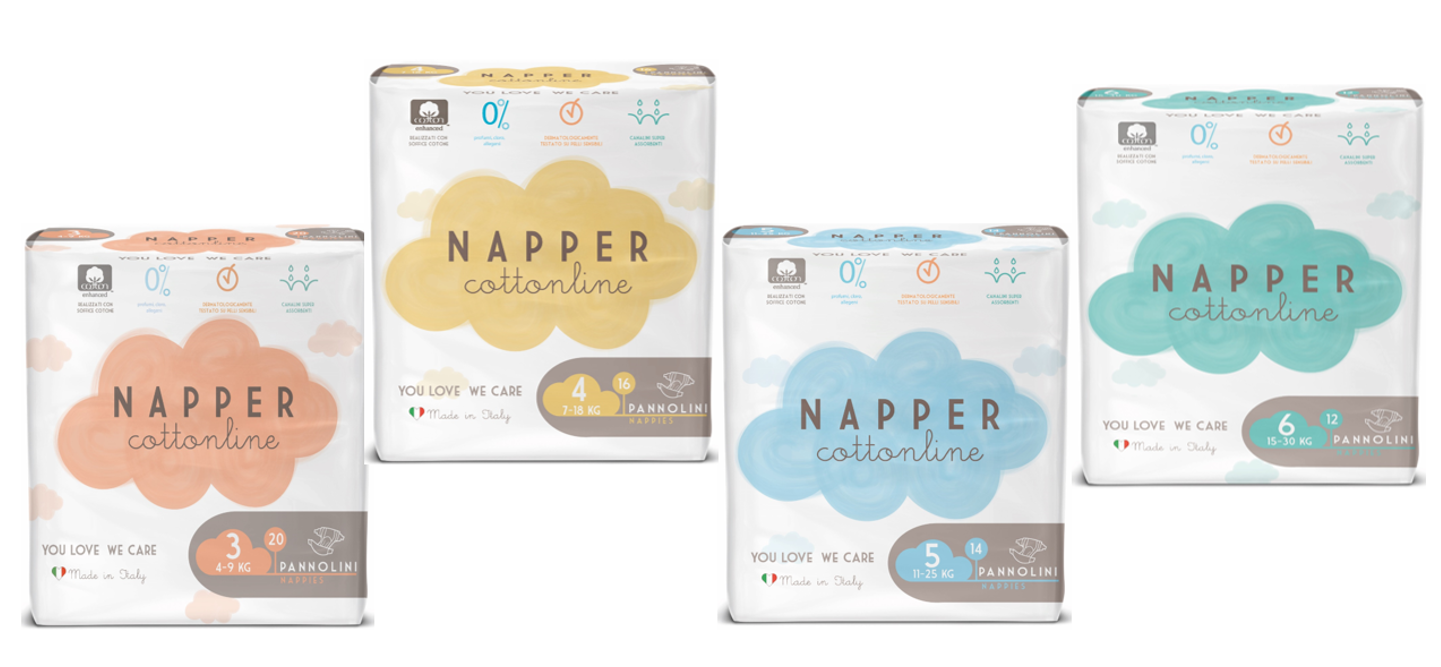 Cottonline diapers are produced with soft cotton, gently and comfortable to your baby's skin.
PLUS:
- cotton enhanced certified
- dermatologically tested on sensitive skin
- cellulose FSC certified, that is coming from responsibly forest managed
- 0% perfume, chlorine and allergens
- super absorbent channels, up to 12 hours of Dryness
- produced with renewable energy sources
Napper Morbido Abbraccio baby diapers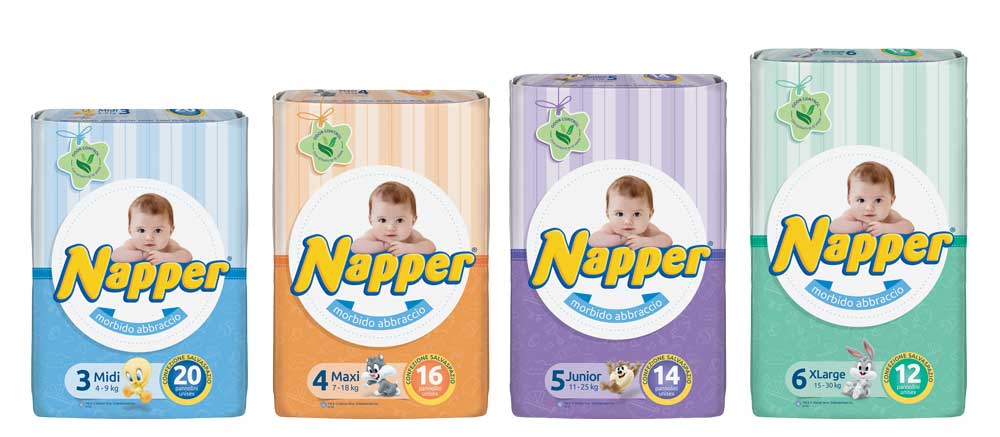 Napper is made up of certified raw materials, it is dermatologically tested and keeps your baby drier as long as possible, without affecting the skin's natural pH. The innovative composition of the ULTRA FIT Napper has incredible results in terms of absorbency. Napper is softer, lighter and more anatomical, providing the utmost comfort for your baby.

PLUS:
- ELASTIC TAPES are made up of high-tech materials to ensure more comfort
- FLEXIBLE CUFFS gently seal around baby's legs
- SURE CUFFS ensure improved fit around the legs and prevent leakage.
- BREATHABLE BACKSHEET to ensure the proper oxygenation of the skin and to maintain its natural pH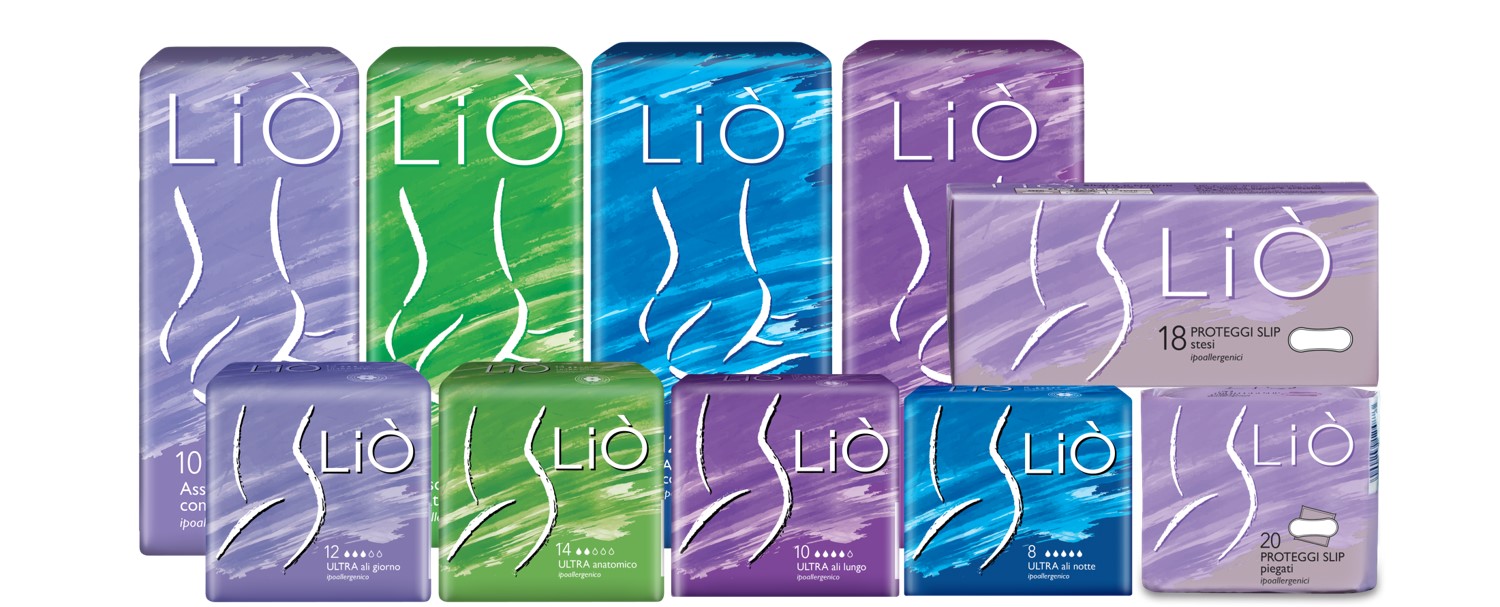 Liò is a complete line of sanitary towels and pantyliners that makes you feel safe and protected at all times.
Liò has been designed to ensure comfort, freshness and protection from unpleasant odors.
PLUS:
- HYPOALLERGENIC, gentle on your skin
- SECURE GUARD keeps fluid in check and neutralizes odors
- SHAPED BODY flexible and optimal hold
- SOFT TOUCH TISSUE, gentle and comfortable to your skin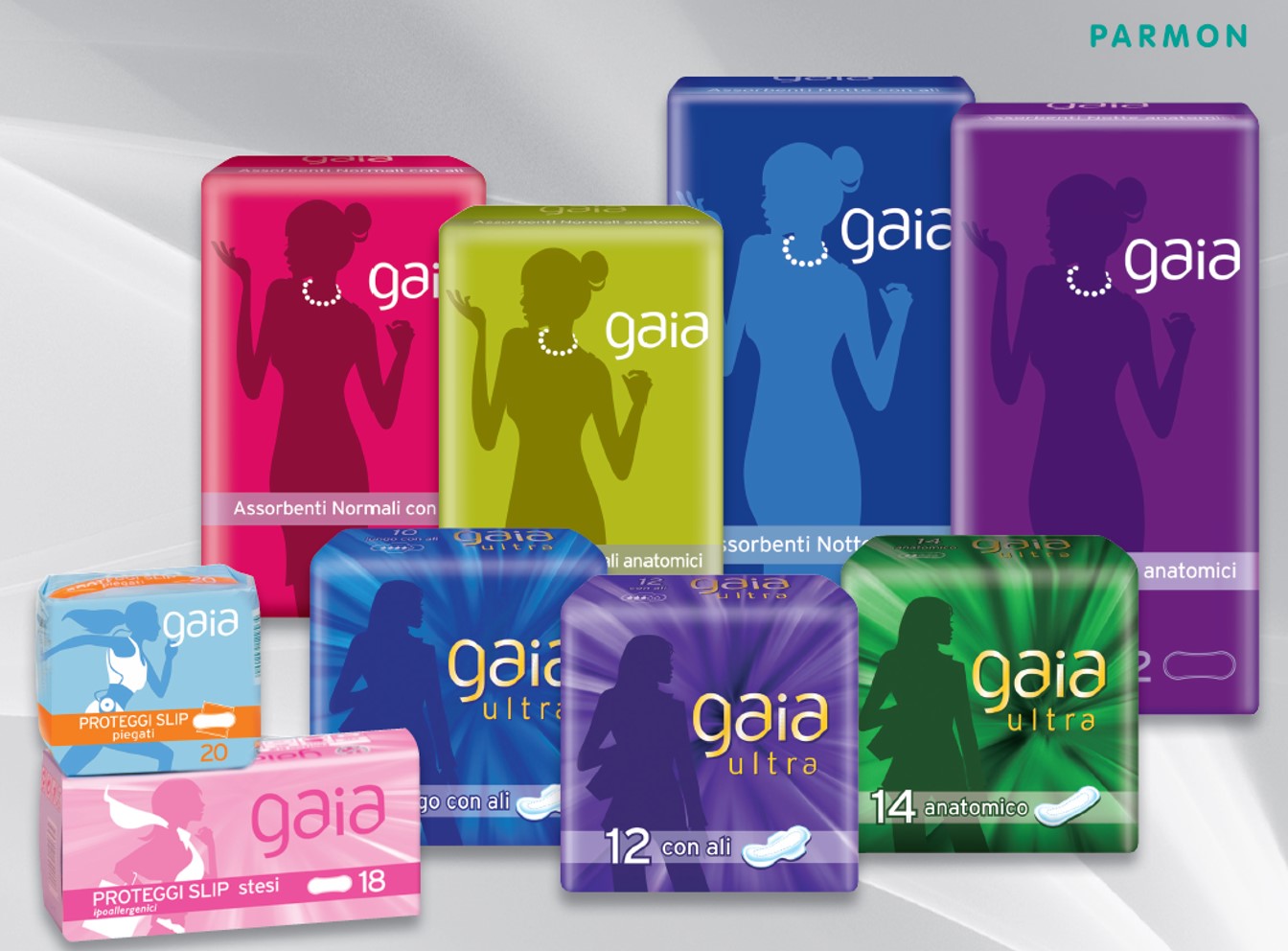 Gaia is in a single concept the maximum protection and freshness for modern and dynamic woman.

Gaia is produced paying attention to your comfort and your safety. It ensures an extraordinary absorption capacity and allows liquids to penetrate very quickly. Its shape, that is the result of a careful research on design, fits perfectly to your slip, ensuring maximum comfort.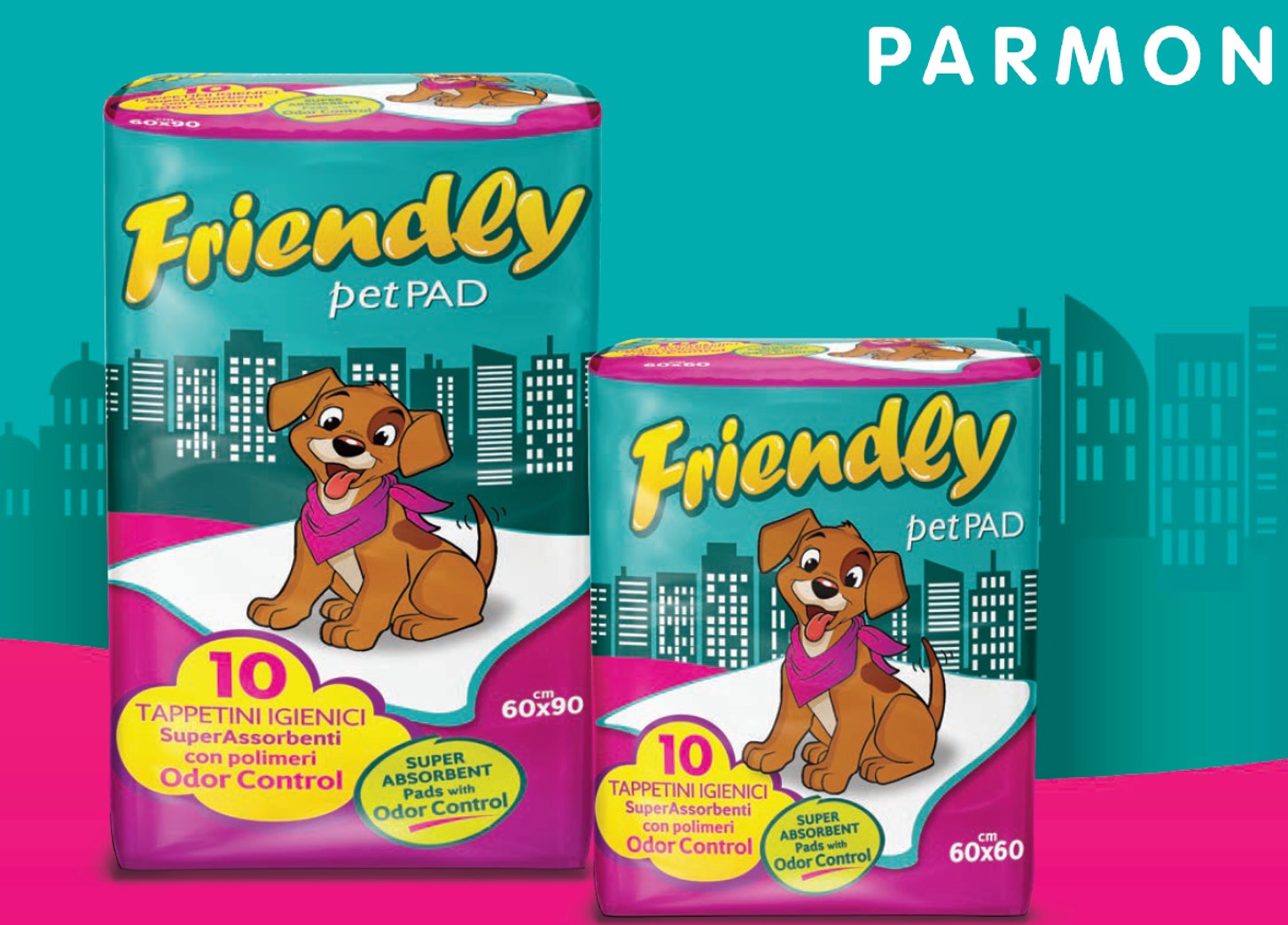 FRIENDLY ABSORBENT PADS for your beloved pets, practical, hygienic and impermeable.
PLUS:
- ideal to accustom the pet to get the place dedicated to them dirty
- practical as a toilet when you can't take your pet out
- useful for animals during their menstrual cycle
- convenient for transporting your pet by car
- suitable as a mat for kennels