The MULTISENSORY WELLNESS DIFFUSER is a patent technical application (a kind of holistic lamp) which can supply simultaneously four different wellness programs to improve your SLEEP, to favour your RELAX, to help your MEDITATION and to direct your ENERGY through four holistically combined therapies: AROMATHERAPY, MUSICTHERAPY and CHROMOTHERAPY with APPLIED CRYTSTALTHERAPY. Its purpose is to awake yours senses.The holistic effect has been studied and improved through different experimentations and qualitative tests to render better the efficiency of the series adequately timed and synchronized. Everyone can use the product, but it is created precisely for Spas, Wellness Centers, Accomodations and Hotels.
between 250.000 USD and 500.000 USD
Reference year of turnover:
Our multi-sensory systems have evolved and integrated in time... ...evolving from the Wellness Diffuser to Wellness Oasis Multisensory, to the multi-sensory booths and Hydrovision model to make them ideal for the target audience: hotels and spas, Wellness centers, clinics, but also home and corporate Wellness spa
The new Multisensory Holistic Modular Pyramid is a complete Holistic Cabin, synthesis of years of research and development.
Contact Information
Business Proposals
Eredi Di Cozzi Francesco Di Cozzi Enrico E C S.n.c.
No business proposals uploaded
Hydrovision Holistic Pyramid 1.0
Hydrovision is a patented model that integrates emotional ten in bioresonance therapy, integrating all the components and modules being branded speaker. Thanks to the diffuser being 5.0basso voltage and with new electronics firmware 4.5 delivers aromatherapy, music therapy and color therapy with cristalloterapia applied to stimulate the senses of sight, hearing and smell. Thanks to massage bed with infrared lumbar and cervical integrate as many as 9 specific therapeutic programs and 5 Wellness programs designed to get the best match with the sequences of the Master DB 6.0 and thus stimulate the sense of touch.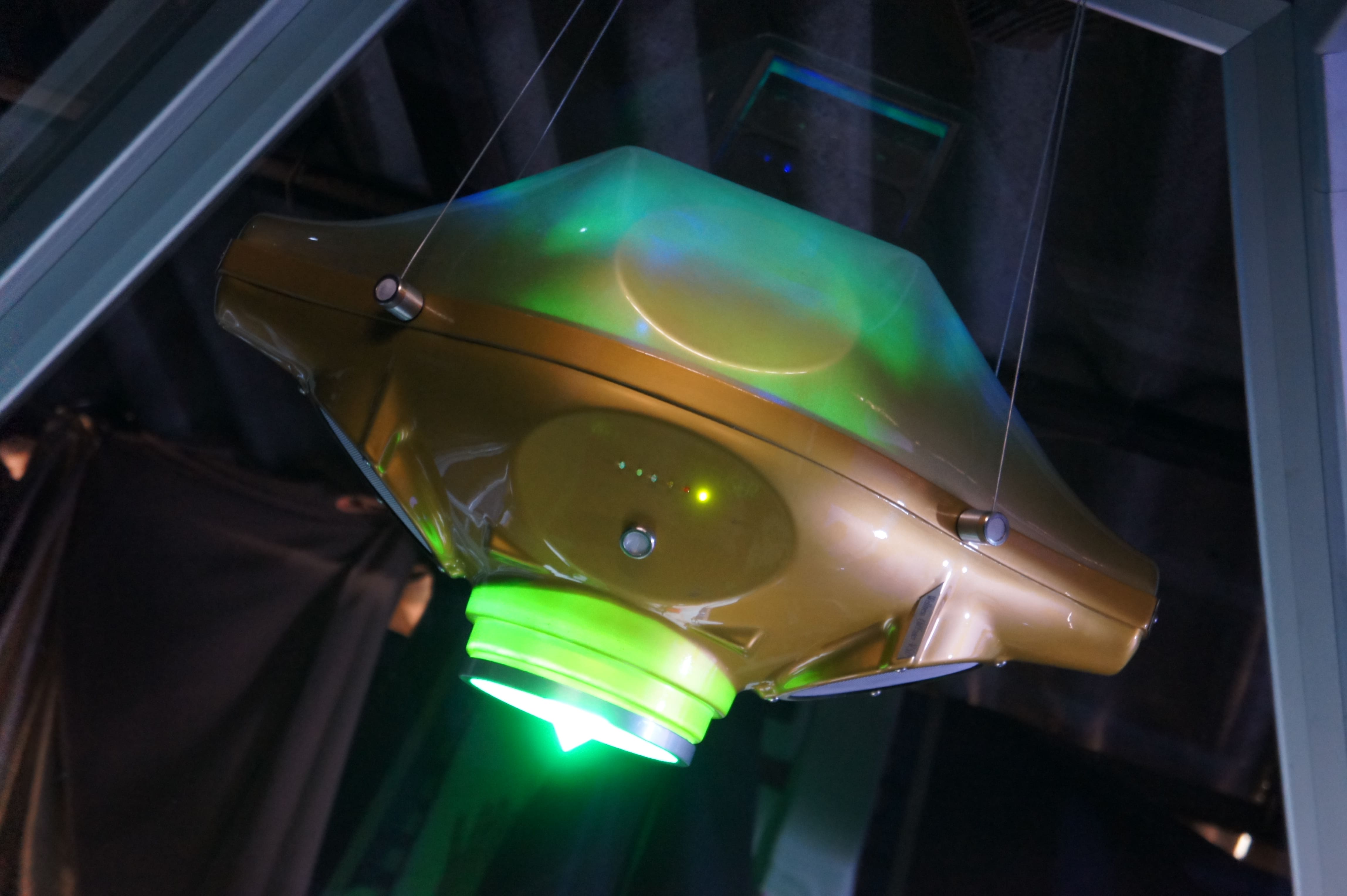 The New Diffuser 6.0, planned with the collaboration of scientists for every Wellness therapy and made with the most advanced technological components, is the first patented machinery to combine in only one application of specific luminous frequencies, birefringences through the spectrum of a pure crystal, acoustic bioresonances and series of 12 aromas checked and electronically synchronized to awake your psychophysical Wellness and to improve your sleep, your relaxation, your meditation and to direct your energy!
Multisensory Holistic Modular Pyramid
Multisensory Holistic Modular Pyramid integrates the technology of the new Wellness Diffuser 6.0 with the infrared massage bad and Modular Pyramid. It integrates the technology of the new wellness diffuser 6.0 with the infrared massage bad. Our Modular Pyramid has made according to the golden section and the Cheope pyramid measurements on scale 1 to 55.