Keiben s.r.l. based in Cervinara (AV) at Via Cinque Vie, registered in the Avellino business register at no. 137488, founded in 1998 by the sole director Magnotta Michele, who boasts thirty years of experience in the building sector in particular painting, the Keiben company deals with the production of building products, specifically stucco and skim coats, specifically gypsum-alabaster based stucco skim coating for indoors and carbonate based stucco skim coating for indoors and exteriors.

For a few years he has designed and manufactured an innovative stucco, in particular skim coat based on calcium carbonate for internal and external applications, suitable for: the application of zinc corners, partial grouting for patches, grouting and total skim coating of old and new walls. Characterized by a unique feature, in fact it can be used to replace the plaster, as it is easily sandable characterized by a high degree of resistance.

Keiben srl points out that it has an artisanal production that can vary from 300 to 400 tons per month, but if the request is higher, Keiben srl can also transform itself into an industrial production, satisfying your request.

In addition, outside the products displayed on the showcase, Keiben srl can send you product samples both displayed on the showcase and other company products, which are not yet available and will be available as soon as possible.

For any information or clarification, Keiben srl is at your disposal by sending us an e-mail or by calling the telephone number on the brochure.

Magnotta Michele
between 0.5 and 2.5 million Euro
Reference year of turnover:
From 250.000 to 750.000 Euro
MANUFACTURING OF PAINT, VARNISH AND GLAZE, PRINTER INK AND SYNTHETIC GLUE (SOLVENTS)
Contact Information
Business Proposals
No business proposals uploaded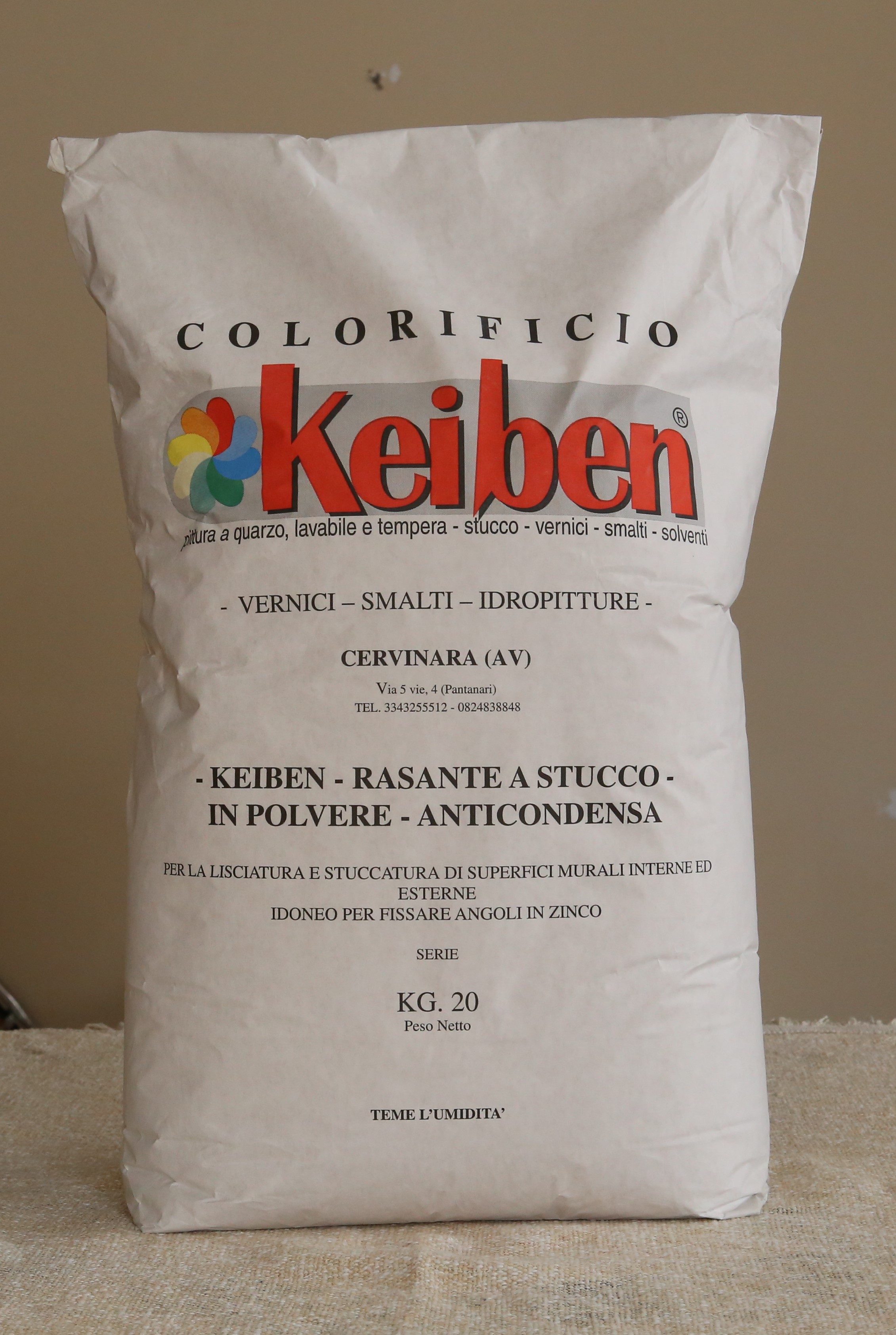 Stucco skim coat for indoors and outdoors based on calcium carbonate. Suitable for application of zinc corners. Skim coating and grouting of old and new walls, even if already painted.
It is also applied directly on the rough plaster, having both the function of a smooth sandable white plaster, and a smooth sandable stucco skim coat ready for the fixative, thus continuing for the final painting.
It can also be applied both with an american trowel and with a spraying machine.
The drying times from the moment of mixing are about 360 minutes (6 hours).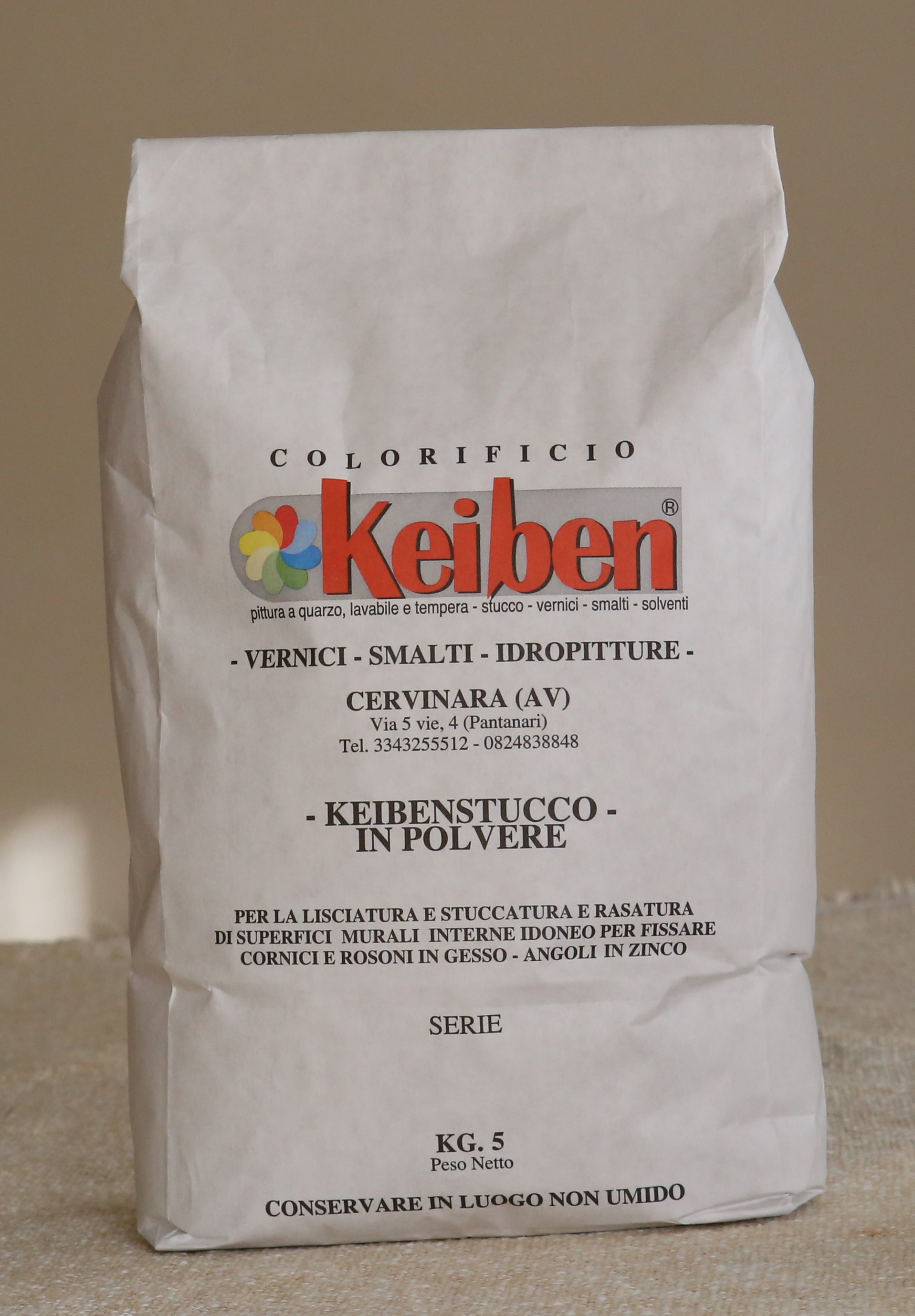 Gypsum-based stucco skim coat for indoors. Suitable for the application of zinc corners. Partial grouting and total skim coating of old and new walls. Joints, closures skim coating on plasterboard, wood and iron.
It is an excellent adhesive for applying frames and gypsum rose ceiling.
It is applied by mixing the product in a clean bucket, preferably in zinc, with a low-capacity drill and over a period of time, from the moment of mixture to drying, of about 180 minutes (3 hours).
Excellent sanding, very white color.
It is also applied to both rough and smooth iron plates on wood.