La Favola Incantata® is a project conceived by a small family business (and also a small big Family) with a passion for the web and for handmade objects. A very creative laboratory that chooses this space to present its products, its exclusively handmade and unconventional creations.

La Favola Incantata® è un progetto pensato da una piccola impresa familiare (ed anche una piccola grande Famiglia) con la passione per il web e per gli oggetti realizzati a mano. Un laboratorio molto creativo che sceglie questo spazio per presentare i suoi prodotti, le sue creazioni esclusivamente artigianali e NON convenzionali.
Reference year of turnover:
Manufacture of bed linen, table linen and soft furnishings
WHOLESALE TRADE (EXCLUDING MOTOR VEHICLE AND MOTORCYCLE TRADE)
Retail trade of fabric for clothing, furnishings and linen for the home
Repair of other goods for personal and home use
PERCHE' RIVOLGERSI A NOI ? Il nostro lavoro è un impegno nei confronti dell'ambiente. Ci piace un mondo a impatto zero. Viviamo nella parte ricca del mondo e pensiamo che la qualità della nostra vita non possa più basarsi sul consumare sempre maggiori quantità di merci, una uguale ad un'altra. Per questo la manualità, il vintage e l'handmade potrà aiutarci a creare un mondo più vicino alle esigenze di ciascuno di noi.
Contact Information
Business Proposals
La Favola Incantata di Ieva Raffaella
No business proposals uploaded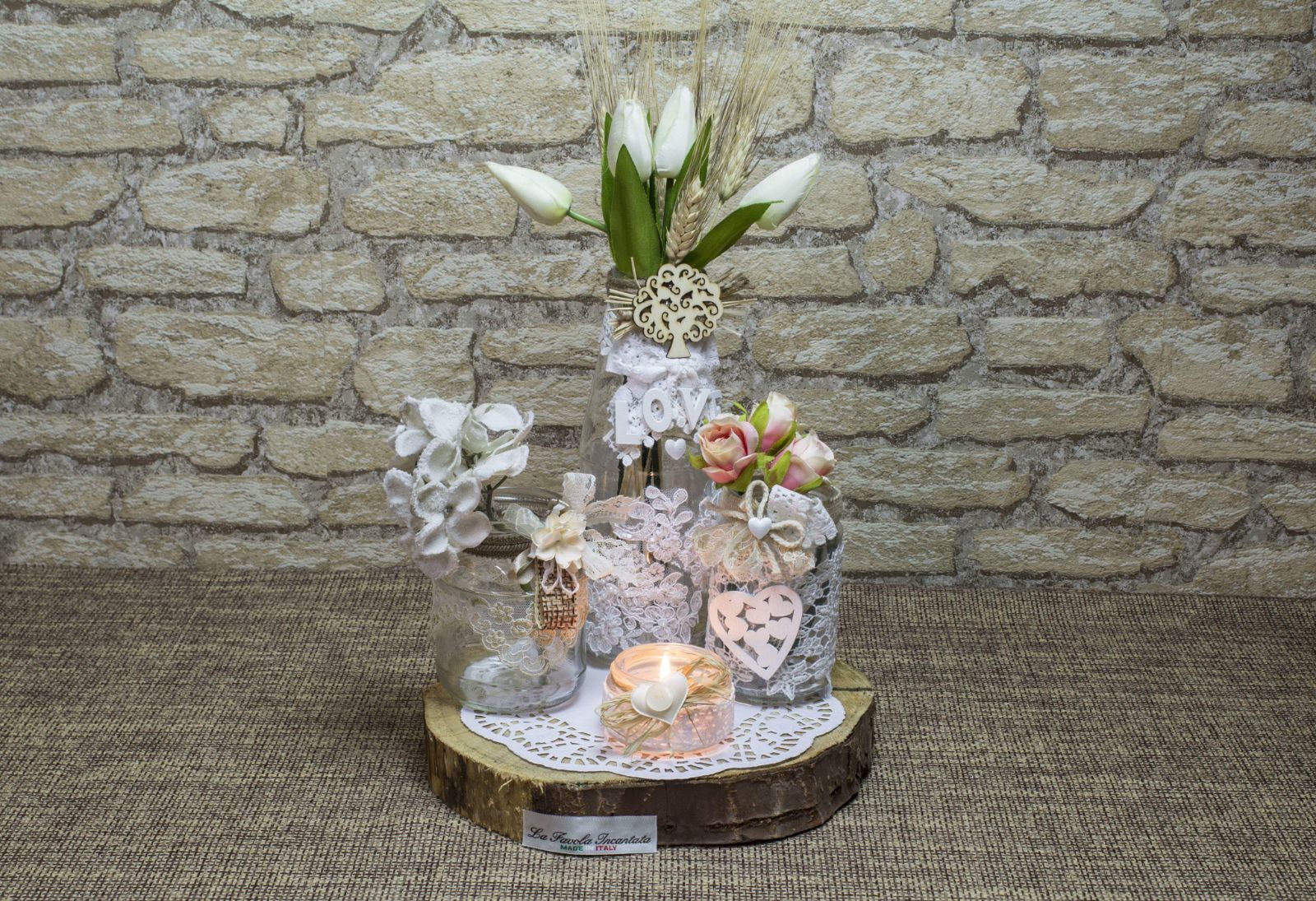 La Favola Incantata® - CENTROTAVOLA Shabby Chic Country Fetta Legno PORTACANDELA BOCCACCI TEALIGHT INTROVABILE Handmade Artigianale Made in Italy - Fiori Assortiti Artificiali in Omaggio