Phitofarma s.r.l. è un'azienda cosmetica specializzata da oltre 35 anni nella produzione e nella realizzazione di prodotti Made in Italy di elevata qualità certificata.
I tre pilastri su cui si fonda il successo dell'azienda sono passione, occhio attento alle tendenze del momento e voglia di rinnovarsi. Ma altro elemento fondamentale è l'attenzione alla qualità. La combinazione di materie prime ricercatissime unite all'utilizzo di moderne tecniche di produzione hanno fatto sì che l'azienda venisse insignita di tre rinomate certificazioni: ISO 9001:2015, ISO 22716:2007 (GMP), HALAL.
Il successo dell'azienda è cresciuto con il tempo e oggi Phitofarma è conosciuta a livello internazionale e i suoi prodotti vengono esportati in tutto il mondo.

Phitofarma S.r.l. is a cosmetics firm with a 35-year specialisation in production
and realisation of certified high quality Made in Italy products. Its success relies on three pillars: its passion, its attentive sight focused on the trends of the moment and its will to renovate itself. Another foundamental element is the attention on quality itself. The combining of the high-saught raw materials with the use of modern production techniques has led the company to the achieving of three well known certifications: ISO 9001:2015, ISO 22716:2007 (GMP), HALAL.
The success of the company has grown with the passing of time. Phitofarma is
nowadays an international certainty and its products are exported throughout
the world.
between 0.5 and 2.5 million Euro
Reference year of turnover:
From 250.000 to 750.000 Euro
Production of other food products nec
MANUFACTURING OF SOAP, DETERGENTS, CLEANING AND POLISHING PRODUCTS, PERFUMES AND COSMETICS
Manufacturing of soap and detergent, cleaning and polishing products
Manufacturing of soap, detergent and organic surfactant agents (excluding toiletries)
Manufacturing of perfume and cosmetics
Wholesale trade of perfume and cosmetics
Contact Information
Business Proposals
VIALE ENRICO ORTOLANI 263, 00125 - DRAGONA ZONA INDUSTRIALE-
No business proposals uploaded
MASCARA MAX VOLUME & CURVATURA
L'alleato perfetto per risaltare il tuo look! Cremoso, facile da applicare, questo mascara è indicato per chi cerca un risultato chic e raffinato, ciglia extra volumizzate, moltiplicate e definite in una sola passata!

The perfect ally for your look! Creamy, easy to use mascara for a smart and elegant finish. Extra volume, multiplied lash look and supreme lash definition with a single stroke!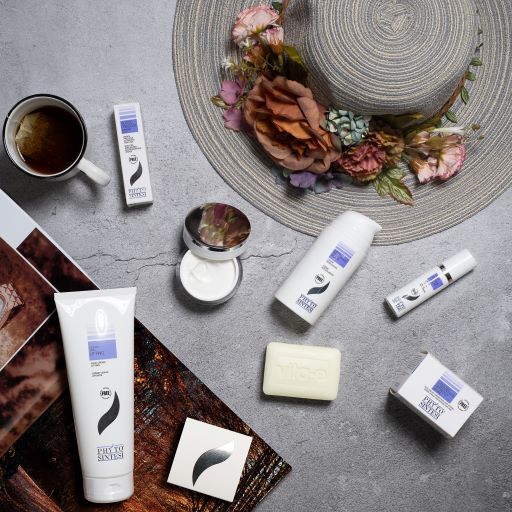 Gocce Preziose Nutrienti Viso
Un mix di principi attivi funzionali in una sola goccia che racchiude la dose ottimale di vitamina E ed A unite a pregiati oli di origine vegetale (olio di babassu, rosa mosqueta, avocado, sesamo, argan, jojoba e mandorle dolci).
Una miscela preziosa che rende ogni goccia l'alleato perfetto contro tutti
i segni del tempo.
Un uso regolare e costante conferisce nutrimento, idratazione, elasticità per un aspetto visibilmente rigenerato.
MODO D'USO: applicare con movimenti circolari insistendo sulle zone interessate come secchezza, incarnato non uniforme e segni del tempo.

Drops Precious Nutrients For Face
This is a mix of functional active ingredients only in one drop holding the optimal dose of vitamin E and A together with fine oils of vegetable origin (babassu, mosqueta rose, avocado , sesam, argan, jojoba, sweet almond oils). A precious blend making each drop the perfect partner against the aging. A constant and regular use grants nourishment, hydration, elasticity for a visibly rejuvanated aspect.
HOW TO USE: apply it with circular movements on the interested areas like dryness, uneven cover and signs of aging.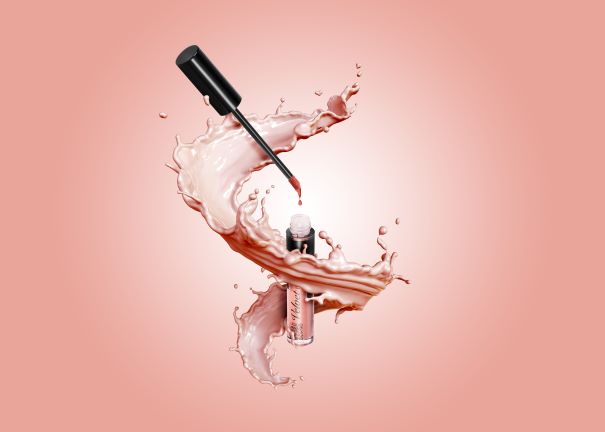 Texture sensoriale ricca di pigmenti, colora intensamente le tue labbra con un finish opaco, vellutato e confortevole.

Sensorial texture enriched with pigments, leaves your lips colorfully intense with a velvety, comfortable matte finish.
Crema viso con azione antimacchia. Formulazione caratterizzata dall'uso di un "drone cosmetico", una "capsula intelligente" che agisce sulle aree del viso in cui è presente una macchia. L'estratto di melograno, con azione antinfiammatoria e antiossidante, enfatizza l'azione antimacchia. L'estratto di albicocca e di melone donano luminosità e idratazione. Arricchita anche con l'olio di germe di grano, di avocado e jojoba.
MODO D'USO: sia mattina che sera, su viso accuratamente deterso, dopo l'applicazione del siero stendere la crema con movimenti circolari fino a completo assorbimento.

Face cream with a stain-resistant action. Its farmulation is charcterized by the use of a "cosmetic drone", a "smart capsule" which acts on the part of the face where there is a mark. The pomegranate extract, with an anti-inflammatory and antioxidant action, emphasizes the stain-resistant action. The apricot and melon extract give brightness and hydration. It is also enriched with wheat gearm oil, avocado oil and jojoba oil.
HOW TO USE: both in the morning and in the evening, on a face carefully clean, after the application of the serum spread the cream with circular movements until it is completely absorbed.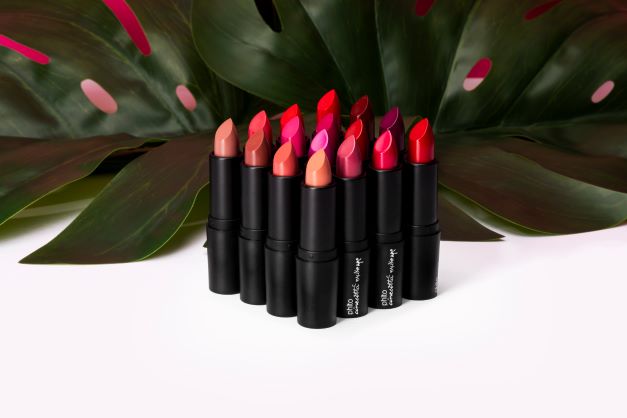 Audace e sofisticato, questo rossetto è caratterizzato da una texture cremosa, una colorazione intensa, finish opaco assoluto, tenuta straordinaria.

Daring and sophisticated, this lipstick with a creamy texture has an intense colour, absolute matte finish and lasts for long.