Liquorificio artigianale lucano, che mira alla produzione di un liquore particolare e unico in Italia , il Sempre Freddo.
Liquore a base di Vino Aglianico del Vulture e amarene, che si contraddistingue per qualità delle materie prime utilizzate, totalmente Made in Italy
Reference year of turnover:
Distillation, condensing and mixing of alcohol
Production of sparkling wine and other special wine
Production of cider and other fruit based wine
Liquorificio che nasce nel 2015 per valorizzare prodotti italiani di qualità ed esaltare le bontà lucane
Contact Information
Business Proposals
SEMPRE FREDDO S.A.S. DI SAMELA SONIA & C.
No business proposals uploaded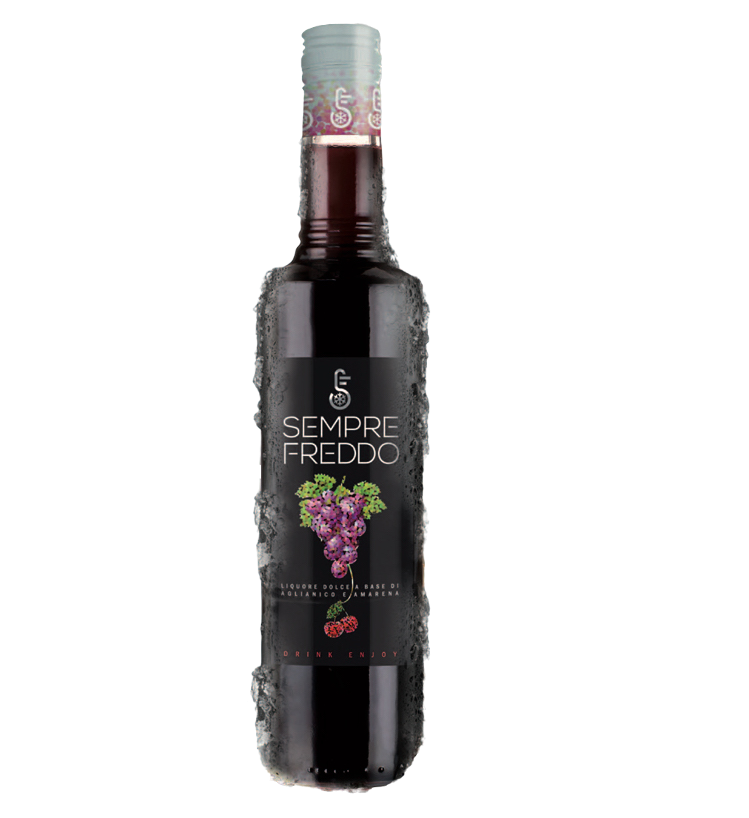 Liquore a base di vino Aglianico del Vulture e amarene
Nasce dalla voglia di due ricercatori del gusto di riproporre antichi sapori in chiave moderna, donando solo attraverso un sorso, tutti i gusti della nostra terra, la Basilicata