TrackDesign is the first online store that introduces an exclusive production of furnishing and accessories CORTEN steel.
We create a network of creative designers, technicians and production systems in order to offer an original shopping experience, Made in Italy, which proposes to you elegant and contemporary objects. We have 3dcad and workshop tools useful for designing and producing furniture and complex structures in Corten and other metals.
between 250.000 USD and 500.000 Euro
Reference year of turnover:
Retail trade of furniture for the home
Contact Information
Business Proposals
No business proposals uploaded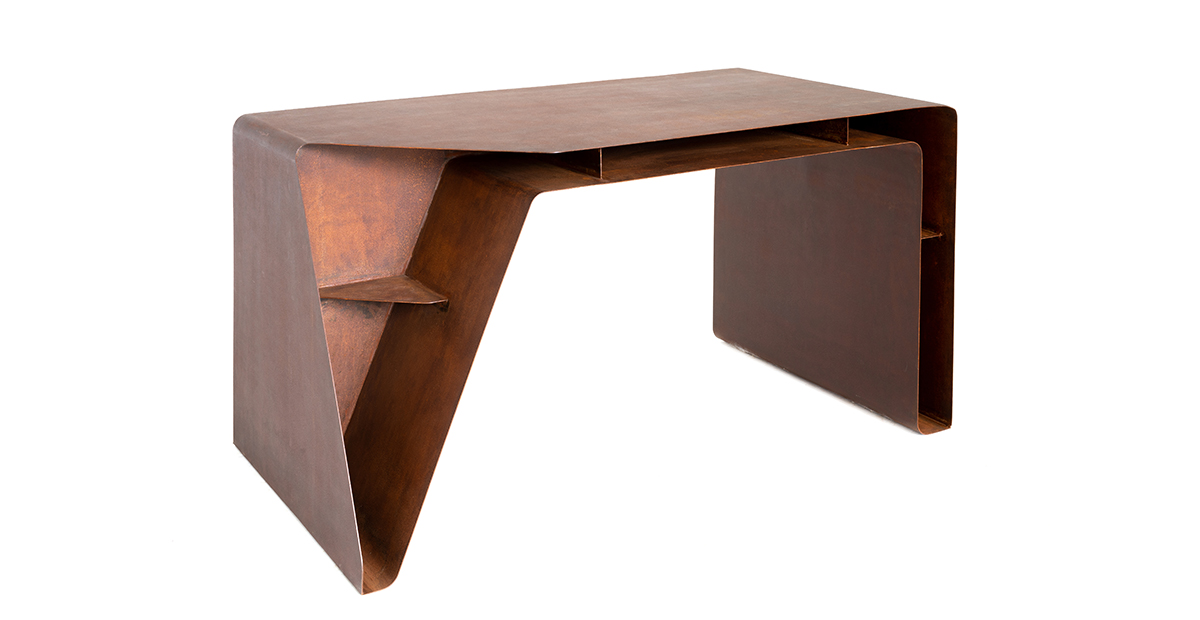 The Corten table Tape is the expression of a new design language, almost a hymn to lightness and flexibility of use. The young Apulian designer, Umberto Colasanto, has synthesized the process of cutting and pressure bending of the steel into a structure that, even if articulated, appears essential. Elegant and linear, Tape, is suitable to furnish the most refined living spaces.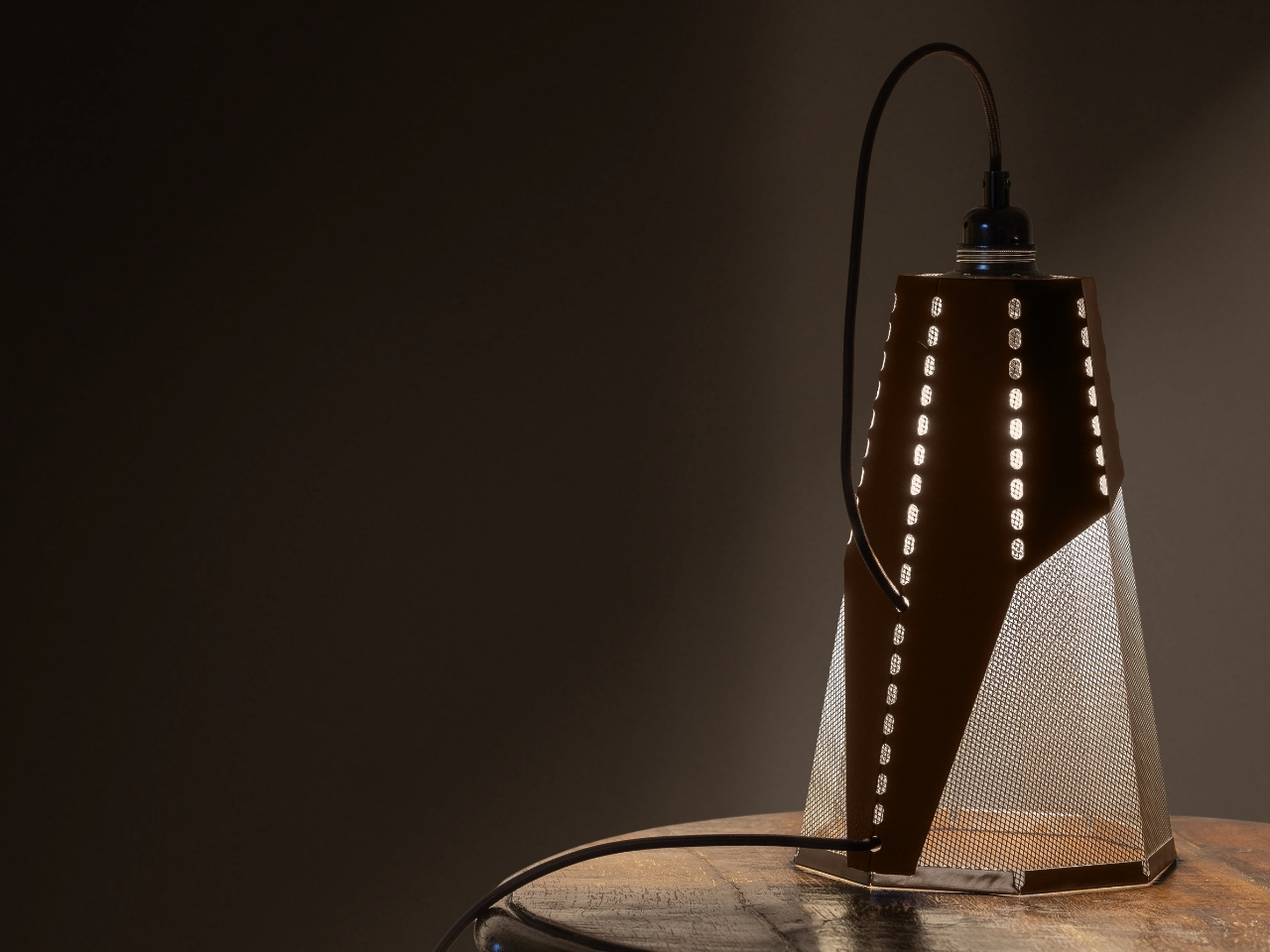 FRAC is the table lamp made by cutting and pressing processes of sheet metal in brushed corten. The idea of ​​designer Giuseppe D'Altilia is to "dress the light" just as a fashion designer would do. The frac, the great occasion dress, is made of metal and dresses the light metaphorically represented by the metal cone that recalls a propagated light beam. Edge cuts embellish and emphasize the tailoring component.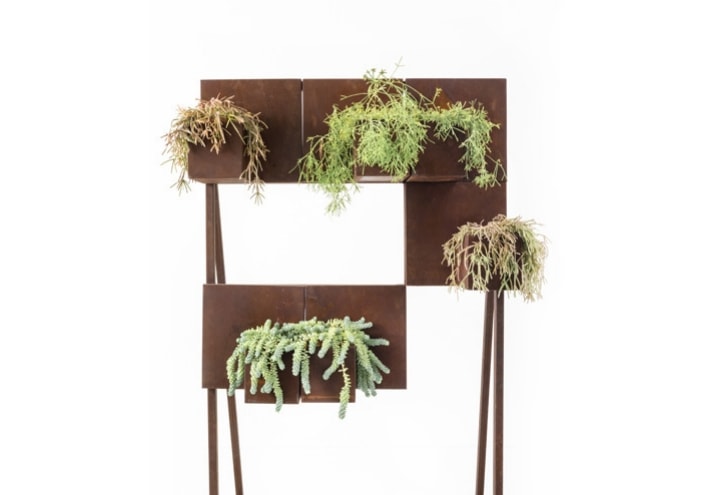 The modular Querini planter was inspired by the geometric drawing of the entrance floor of the Foundation Querini Stampalia in Venice designed by Carlo Scarpa in the early sixties. The planter is characterized by a wall composition scheme that can be created by aggregating horizontally and vertically the square panels. The vases placed on right and on left create a personal vertical green wall.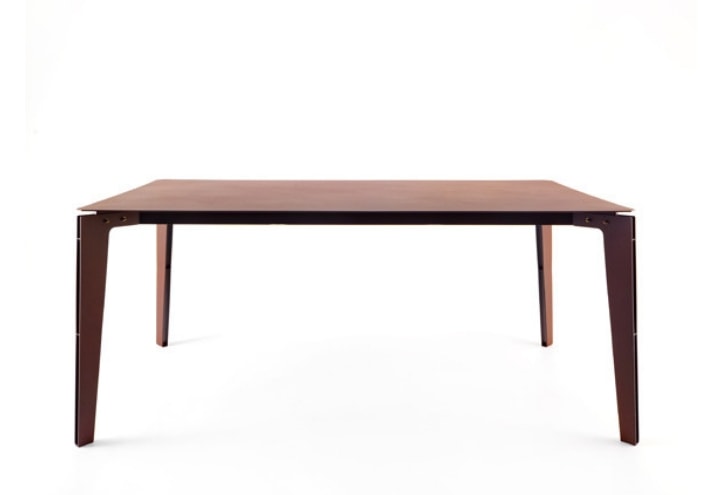 The Corten table "Leggero" exalts the beauty of the material and foresees a structure carried out with Corten steel sheets with minimum thicknesses. The designer Giuseppe Pio D'Altilia aims to create the illusion of the top floating weightless in the air.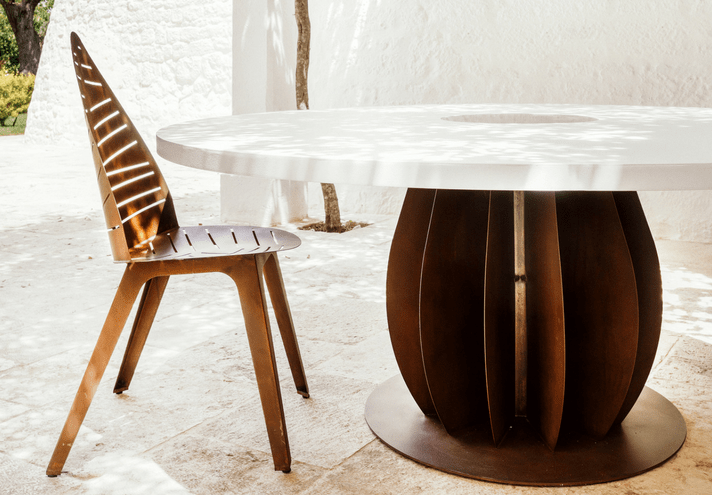 The table made of Corten is inspired by the circular shape of the iris, the eye membrane of variable color. The table top, in epoxy powder coated steel, recalls in the center the pupil of the eye that allows light to pass through the structure and leaves on sight a portion of the large foot in corten. The latter is designed by ten metal segments that emphasize the round and sinuous shape of the base foot. The white *color of the steel top creates a sharp and elegant contrast with the corten color of the underlying structure. *At yout request other colors of the painted steel table top are available.