The company Vigne Ambrosio was born from an ancient passion of the members of the Ambrosio Family, wine producers on the territory and owners of the vineyards since ever.
The vineyards are located along the slopes of Vesuvius, with a breathtaking view of the sea, in a land furrowed by 4000 years of wine history.

Here, the energy of the Volcano is transmitted to the fertile subsoil, whose strength is substantiated in the wines produced that turn out to be a genuine delight and delicacy for true connoisseurs.
As it has been for millennia, the bunches continue to be caressed by the Fruscio, a typical sea breeze from the Gulf of Naples, and kissed by the sun from sunrise to sunset.

This cross between sea, land and sky is the fundamental essence of our wine, now consolidated by its history and known all over the world as Lacryma Christi of Vesuvius.
Reference year of turnover:
Production of wine from grapes
Lacryma Christi of Vesuvius is the oldest wine of the Italian peninsula. Its history get lost in the mists of time and is accompanied by several legends ..... https://www.vigneambrosio.com/history/
Contact Information
Business Proposals
SAN GIUSEPPE VESUVIANO (NA)
No business proposals uploaded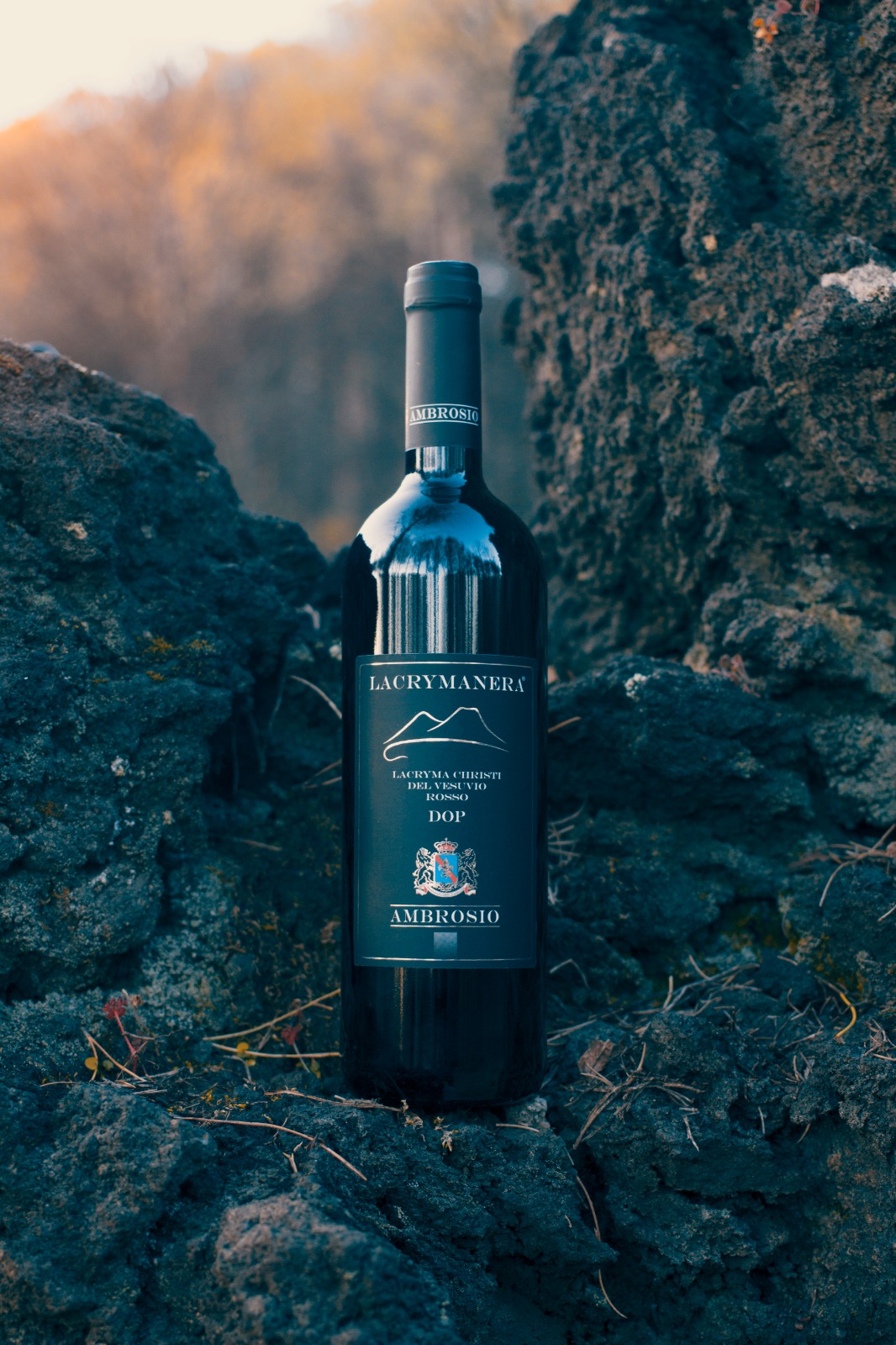 LACRYMANERA is an historic and elegant wine with an intense ruby red color, so lively and bursting that it seems to have come out of Vesuvius itself. Made from an ancient blend of grapes such as Piedirosso, Aglianico and Sciascinoso. Pleasant scent of red fruit, dry and harmonious flavor, complex and full-bodied, and with the right tannicity. On the olfactory examination: it's a very complex wine that has obvious spicy notes accompanied by scents of red fruits, with shades of violet. On the gustatory examination: it turns out to be velvety and well structured, presenting an excellent taste persistence with fresh notes and connoted with a natural aromatic bouquet. This noble wine should be paired with the first dishes with meat sauces or fish soups, roasts of red meat, noble poultry, game, spicy cheeses and strong taste, without ruling out the possibility of marrying it with the most lustrous dishes of the Mediterranean diet. The vineyards are located on the slopes of Vesuvius characterized by the richness of natural slopes of volcanic nature, rich in minerals and for the excellent exposure. Region: Vesuvius Grapes: Piedirosso 60% – Aglianico 20% – Sciascinoso (10%) Geographic Coordinates: 40°48'13.1″N 14°28'01.7″E Altitude: 550 mt Climate: Sunny from sunrise to sunset Soil: Vulcanico-Sabbioso Cultivation System : Double Guyot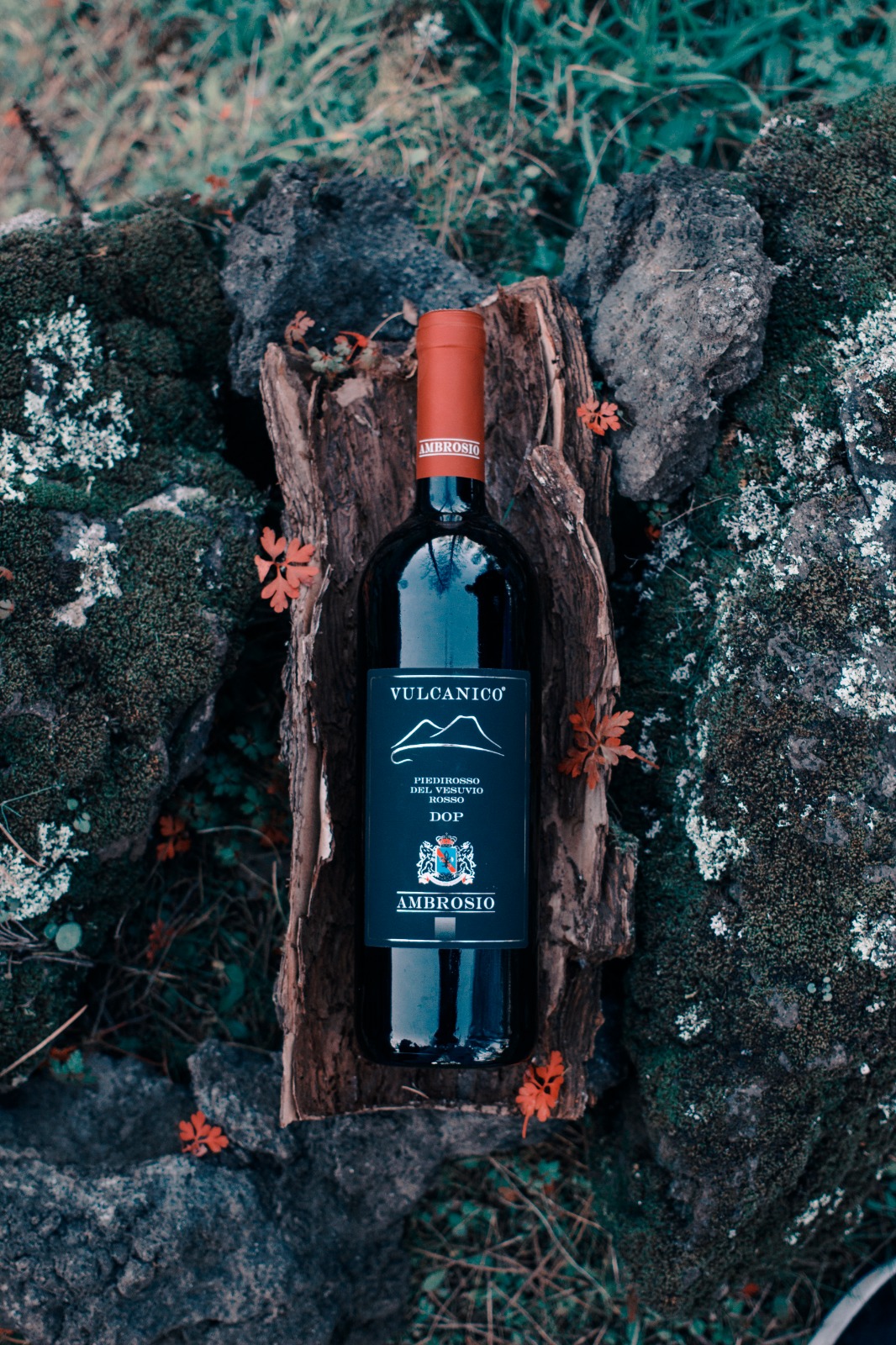 VULCANICO is a pure Piedirosso of Vesuvius. Students of the 19th century called it "Palombina" or the current "Per' e Palummo", testimony that demonstrates the ancient settlement in the Vesuvian territory of Piedirosso. It owes its name for the red color of the peeps of the berries reminiscent of the tint of the pigeons' paw. In the Vesuvian territory it's produced in purity as well as making it the essential component of the blend of the Lacryma Christi of Red Vesuvius. The colour of the wine is ruby with purple reflections. On the smell it is cherry, berries, plum, violet, and spicy scents predominate. A good alcoholity with a fairly pronounced tannin of good body that guarantees a balance that, over time, will progress by softening the youthful acute angles (by many appreciated). Versatile wine, it is perfect to taste with mature cheeses, First of Meat, First of Fish, First of Land, Seconds of White Meat, Seconds of Red Meat, Second Of Land and Fish Soups. Region: Vesuvius Grapes: Piedirosso 100% Geographic Coordinates: 40°48'13.1″N 14°28'01.7″E Altitude: 550 mt Climate: Sunny from sunrise to sunset Soil : Volcanic-Sandy Cultivation System : Double Guyot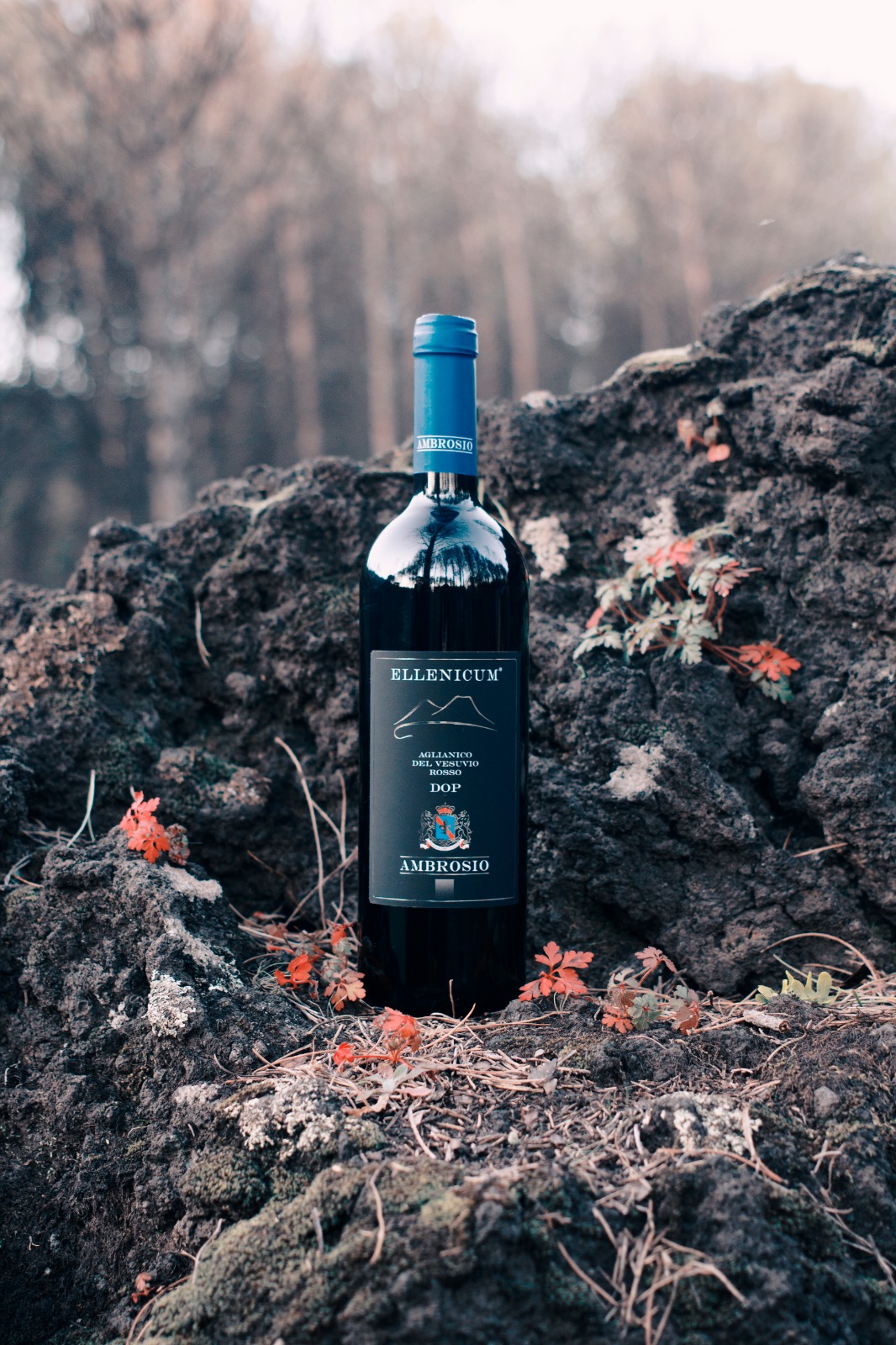 ELLENICUM is one of the oldest wines in Italy, probably originating in Greece and introduced into our country around the 7th-6th century BC. Today Aglianico is still one of the principles of the national wine scene. The very first description of this variety was made by Pliny the Elder meeting it right at the foot of Vesuvius, and cataloguing this species as "vitis hellenica" then identified in the Aglianic wine. Ellenicum is a dark ruby red, of beautiful texture and Mediterranean produced in the Vesuvian area. Vinified in steel tanks at controlled temperature and refined in barrels, it presents an attractive and intense olfactory bouquet of spices and red fruits. On the palate it is dry and consistent, of good tannicity and persistence, they open to a taste of great balance and depth. Structured, important, full and tasty, it closes with a finish on dark tones, of great persistence. Perfect to drink with red meats, mature cheeses, mushroom risotto, and Neapolitan sauce. Region: Vesuvius Grapes: Aglianico 100% Geographic Coordinates: 40°48'13.1″N 14°28'01.7″E Altitude: 550 mt Climate: Climate Dry and Sunny Soil: Volcanic-Sandy Cultivation System : Spurred Cordon